TechIsland launches CY Guide Chatbot powered by LoqosAI
15:07 - 25 September 2023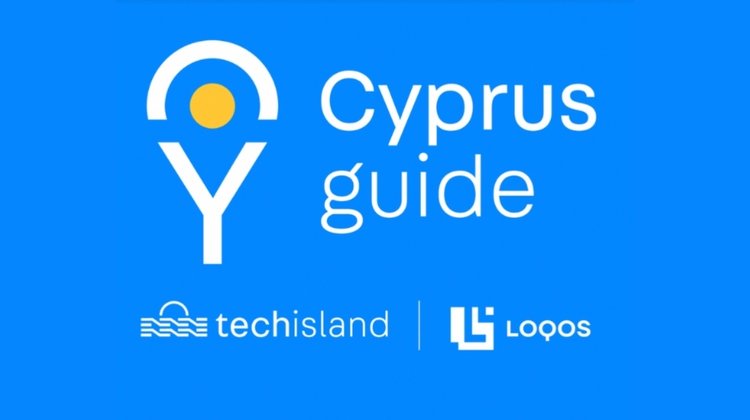 TechIsland, the largest tech association in Cyprus, announced the launch of version 1.0 of the "CY GUIDE Chatbot" powered by LoqosAI.
Aimed at providing smooth transition for individuals relocating to Cyprus, this innovative chatbot offers invaluable insights into taxation, immigration, banking, and overall life on the island. The announcement was initially made during the TechIsland Summit 2023 which took place within the framework of the Reflect Festival on 20 September 2023.
In the last two years, Cyprus has witnessed a significant influx of relocated professionals, choosing to work, live and innovate on the island. Addressing this, Marios Giorgoudis, the General Manager of TechIsland, mentioned, "The substantial number of new residents highlighted an urgent need for tools that simplify their transition to life in Cyprus. Relocating can be challenging, and having instant access to essential information can make the process hassle-free. The CY GUIDE Chatbot aims to assist these individuals in feeling welcome and integrated in Cyprus. As TechIsland, such initiatives are part of our mandate to establish Cyprus as a prime destination for investors, entrepreneurs, and tech talent."
As a non-profit organization with over 270 members, TechIsland focuses on enhancing the tech sector's operational environment in Cyprus. The association stands out for its commitment to bring together a broad range of stakeholders, foster unique networking opportunities, and advocate for improvements in the regulatory and legal framework essential for the growth and competitiveness of the sector.
LoqosAI, the technological force behind the CY GUIDE Chatbot, specializes in developing custom business automation solutions. They develop chatbots, voice bots, and voice assistants with a focus on conversational user experience. By understanding the business context and user needs, LoqosAI utilizes AI to create advanced communication algorithms for their bots.
Chief Executive Officer of Loqos AI, Nikita Borisenko, stated, "We understand the challenges and stress that can come with relocating to a new country. Many of our team members have experienced moving to Cyprus and faced the same hurdles as newcomers. Leveraging our research, experience, and insights from Techisland, we've equipped the chatbot with vital information on key topics like Cyprus legislation, car rental, healthcare, and more. The chatbot is designed to reduce uncertainty and simplify the transition process. Users simply need to type their inquiries, and they will receive comprehensive guidance."
The CY GUIDE Chatbot can be accessed on Telegram using https://t.me/cy_guide_bot