Ask Wire: The 10 biggest real estate sales in Cyprus in July 2023
13:03 - 23 August 2023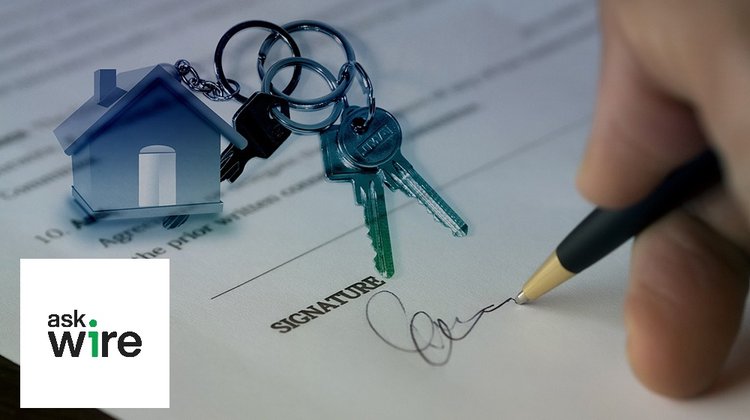 Ask WiRE, a company that combines real estate expertise with the use of technology, has compiled and published the total value of the 10 most expensive real estate sales completed in July 2023 and the total value of the 10 most expensive sales by district.
The 50 largest transactions, ten per district, in July, had a total value of €47.5 million. The 10 most expensive sales totaled €20.5 million, and the most expensive sale involved a €3.5 million plot in Pervolia, Larnaca.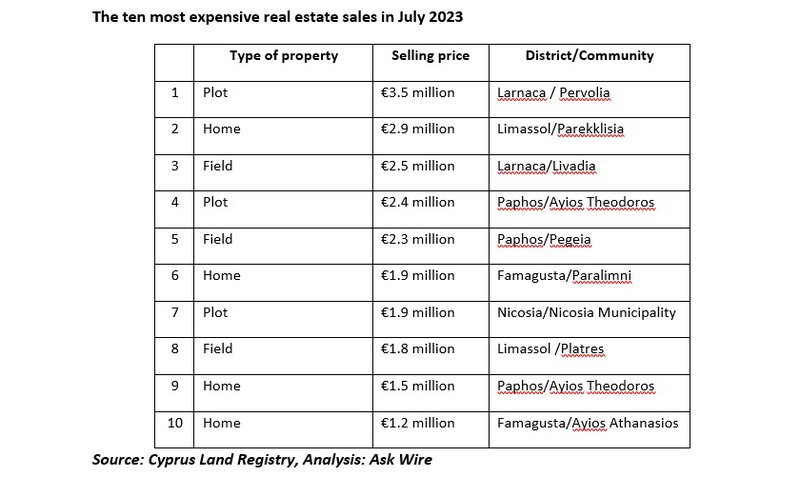 Transactions worth more than €35 million were registered in the districts of Limassol, Paphos, and Larnaca. Specifically, the ten most expensive properties in Limassol were sold for €12.6 million, the ten most expensive properties in Larnaca for €11.8 million, and Paphos for €11 million. The ten most expensive properties were of the lowest value (€7.5 million). expensive properties sold in the Nicosia district, followed by free Famagusta (€4.8 million).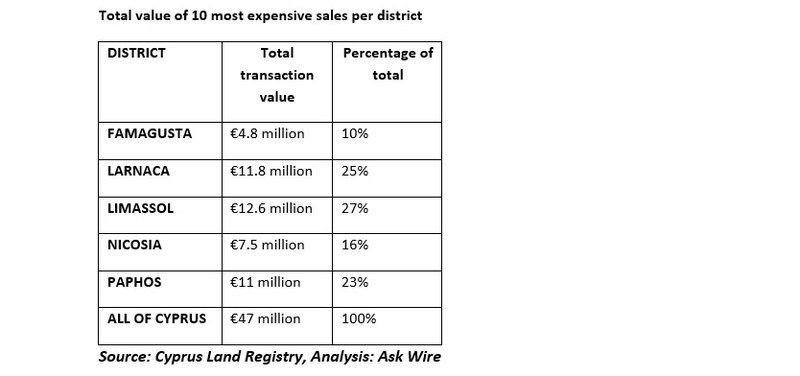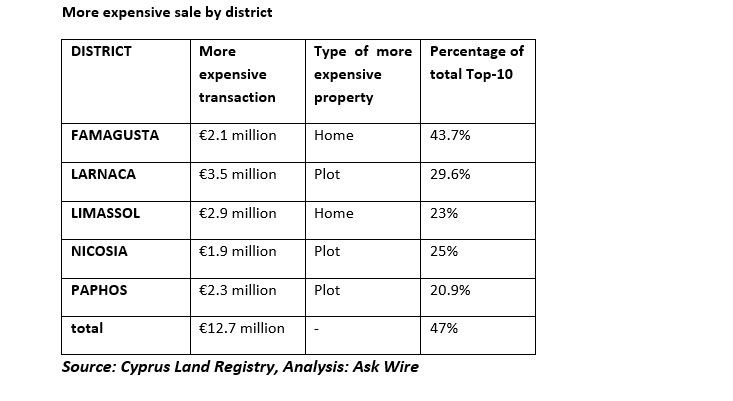 Pavlos Loizou, CEO of Ask Wire, commenting on the above data, stated that "in July there was no action that caused a particular sensation. However, we note the momentum recorded by the district of Larnaca and especially the area of Pervolia, in which transactions of significant value were also recorded in June."
Visit the Ask Wire website for more information and data on the real estate market.