Hadjizacharias: International cooperation crucial for research progress
11:38 - 24 May 2023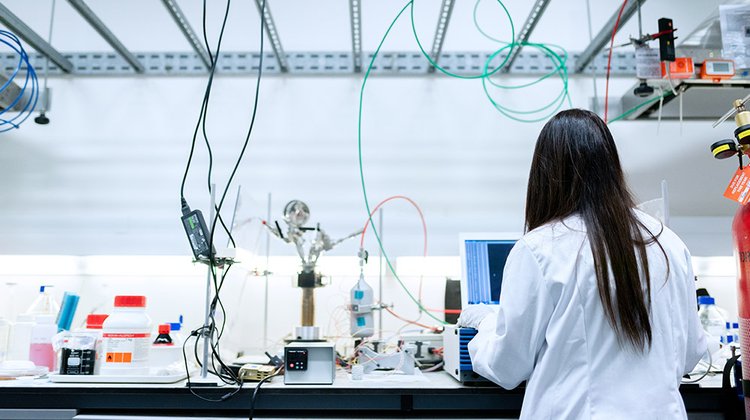 Deputy Minister for Research, Innovation, and Digital Policy, Philippos Hadjizacharias, has stressed the importance that international cooperation holds in achieving progress in the fields of research and development.
He was speaking during the Competitiveness Council of the EU which concluded on 23 May with discussions on innovation and space policy. The Deputy Minister was accompanied by the permanent secretary Stelios Chimonas, according to a relevant press release.
The Ministers had an orientation debate on the promotion of international cooperation in the field of Research and Innovation (R&I), as well as on how to address any negative impacts due to specific foreign interventions.
Hadjizacharias praised the role of international cooperation in addressing global challenges, accessing new knowledge, and attracting talented scientists. Cyprus, he said, sees international cooperation as one of the means to achieve excellence in research. He noted that about one fifth of the national R&D funding programmes are related to supporting the cooperation of domestic institutions with partners from selected countries. The Deputy Minister also referred to the need to strengthen coordination at the EU level, through the establishment of an EU Stakeholder Forum to prepare guidelines for cooperation with third countries.
The Competitiveness Council also adopted conclusions on transparent, open, credible, fair, and high-quality Scientific Publications. The conclusions also list the opportunities and challenges arising from the digital transition, and the need for investment in digital open science infrastructure and in the training of researchers.
In an intervention during an orientation debate on EU space policy in the new geopolitical landscape, Hadjizacharias highlighted the leading role of the EU in promoting free access and fair and sustainable use of space by all states. He underlined that the protection of the EU's space infrastructure is an important element in maintaining the EU's autonomy strategy. He also acknowledged the need to strengthen synergies and stressed the importance of the gradual integration of all Member States into the European Space Agency (ESA). He also informed his counterparts of Cyprus' intention to seek immediate upgrading of its membership in the ESA to "associated member" status. Finally, he pointed out that the maximum possible participation of all EU Member States should be ensured in joint EU-NATO actions.
The Council adopted conclusions on "Fair and sustainable use of space", which recalled the importance of an EU approach to space traffic management, given that safety, security, and sustainability are essential for space traffic management.
Finally, during a working lunch, Ministers exchanged views on how to deal with challenges posed by science deniers, and the shift towards misinformation.
(Source: CNA)