Flurry of investment in the island's education sector
10:09 - 02 May 2023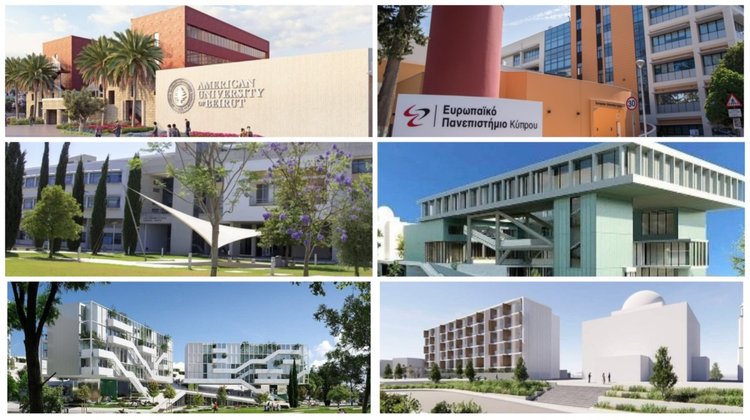 Cyprus' education sector is being reinforced with important additions and fresh investments, with a number of large development projects currently underway to make way for new universities as well as expand existing ones.
One of the most talked about additions is the American University of Beirut – Mediterraneo, which is preparing to welcome its first students in September of 2023.
Meanwhile, new university campuses are under development in both Old Town Nicosia as well as Paphos – the town's first ever.
In Limassol, some €40m has been invested in the construction of private campuses, while the Cyprus University of Technology (TEPAK) is also being a new campus in Kato Polemidia, which is expected to be up and running in by 2025.
American University of Beirut – Mediterraneo: First students in September
News of the huge €29m investment by American University of Beirut (AUB) in Paphos created a lot of buzz back in March 2022. Following an agreement with the Municipality of Paphos, AUB decided to establish the American University of Beirut – Mediterraneo, which will follow the American educational standards.
This huge project is expected to mark a new era for Paphos and its education sector, as AUB is a prestigious and internationally renowned academic institution.
Construction work began in September of 2022 and is progressing fast. The project was taken on by the joint venture MAN Enterprise – Atlas Pantou.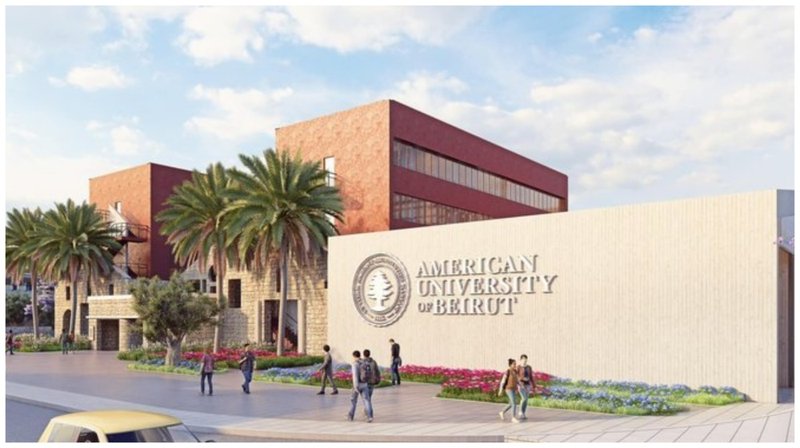 New, six-floor building for European University Cyprus' Medical School
Construction work to expand European University Cyprus' Medical School in Nicosia suburb Engomi is moving along on schedule. The six-floor, 27-metre-tall building will host the university's medical/dentistry department. It will also include office spaces, a teaching auditorium, medical spaces, labs and 25 other designated aras.
It is noted that the Environment Department greenlit the project in May 2022, while it is expected to be completed and delivered in 2024. The cost of the entire project, whose main sponsor is the Kykkos Holy Bishopric, is estimated to be in the range of €7,740,000.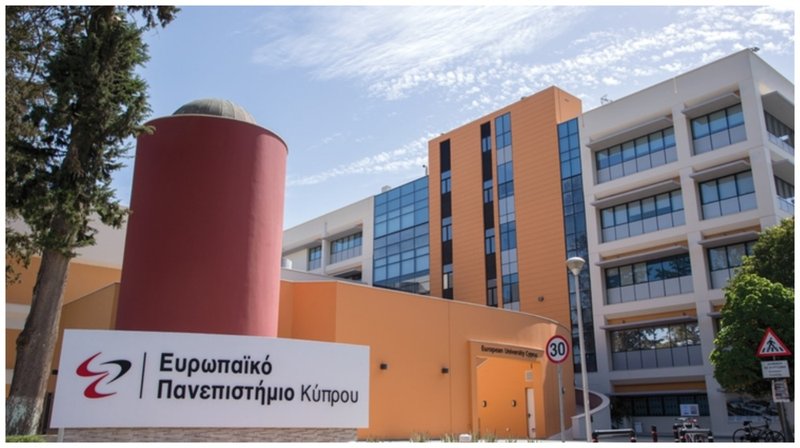 University of Cyprus: Expanded with new facilities
The revised master plan for the University of Cyprus' (UCy) huge campus in Aglandjia, Nicosia, is currently under public consultation. The plans provide for the creation of facilities to host 13,820 students, as well as 1,000 members of academic staff and 1,000 administrative staff members by the end of 2030.
According to the master plan, the UCy campus spans the Athalassa area, the Academy building and the new student residences being built in Old Town Nicosia.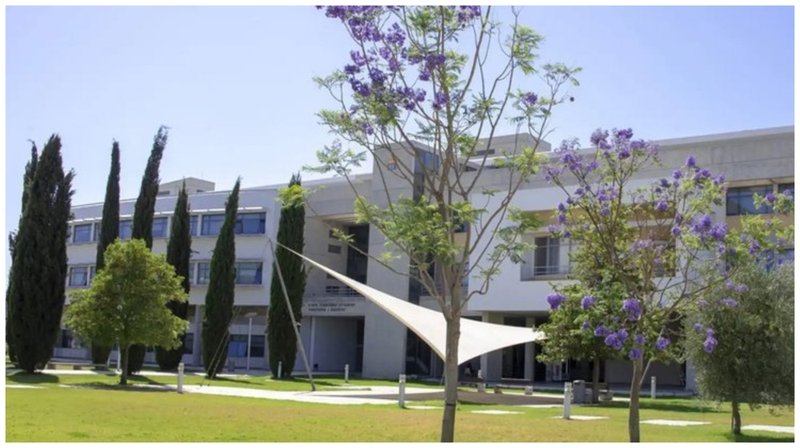 University of Cyprus' Department of Architecture moved to Faneromeni
UCy's Department of Architecture is being moved to the Faneromeni school premises in Old Town Nicosia, following an agreement that was signed back in 2021 between the Finance Minister, Archbishop, Mayor of Nicosia and UCy Rector.
The agreement provides for the long-term leasing of the Faneromeni building to the government, which in turn will grant the space to UCy to host departments. UCy in turn has committed to invest in renovating the Faneromeni building and move its Department of Architecture – and any other university structures deemed necessary – there, thus breathing a new lease of life into the old town. The state is expected to contribute around €29m to this.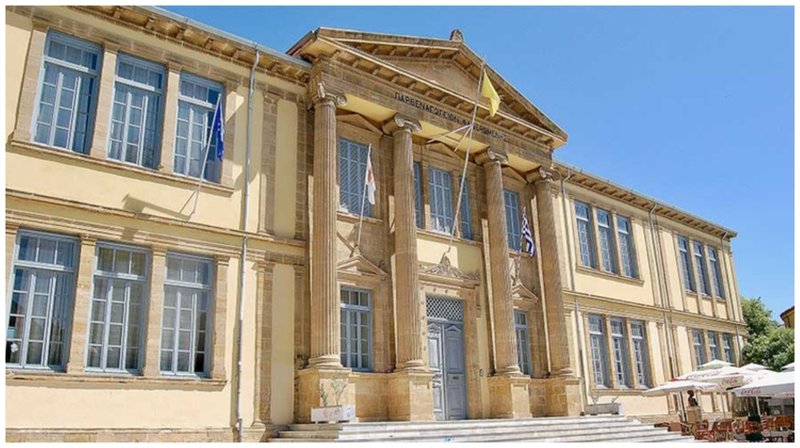 TEPAK's School of Tourism in Paphos
Construction work on TEPAK's School of Tourism Management, Hospitality and Entrepreneurship in Paphos is progressing fast, with the aim of welcoming its first students in September 2023.
The investment is worth around €10,750,000 and is being funded by the EU's THALIA 2021-2027 programme.
TEPAK's new tourism school, coupled with AUB-Mediterraneo, are expected to boost Paphos' education scene considerably.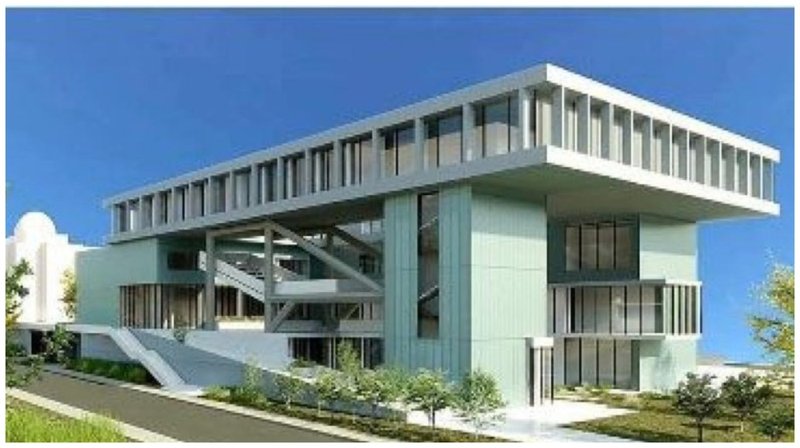 TEPAK's new campus in Berengaria
TEPAK's new campus in Berengaria, Kato Polemidia, is expected to be completed and delivered by 2025. The €40m investment will consist of 485 student rooms and is the technology university's biggest investment in facilities so far.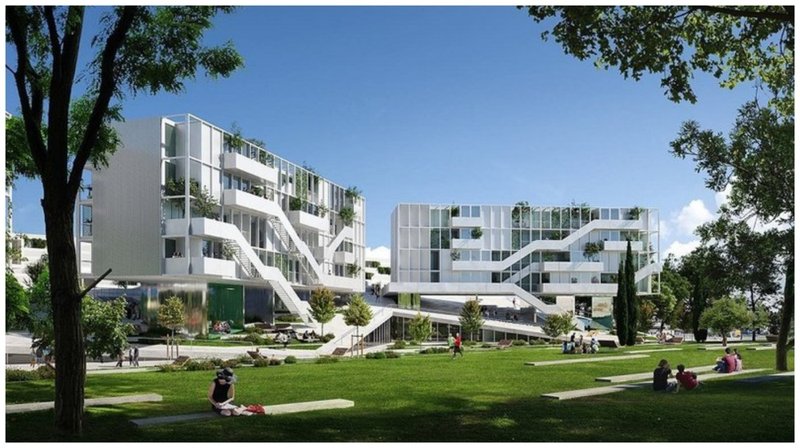 Private student campus in Limassol - €40m investment
New private student residences are currently under construction in Limassol, in a €40m investment by Griblo Investments Ltd that is expected to be delivered in 2023.
The project, entitled Renaissance, will also include shops, offices, green areas, a gym, bar, pool and other private apartments.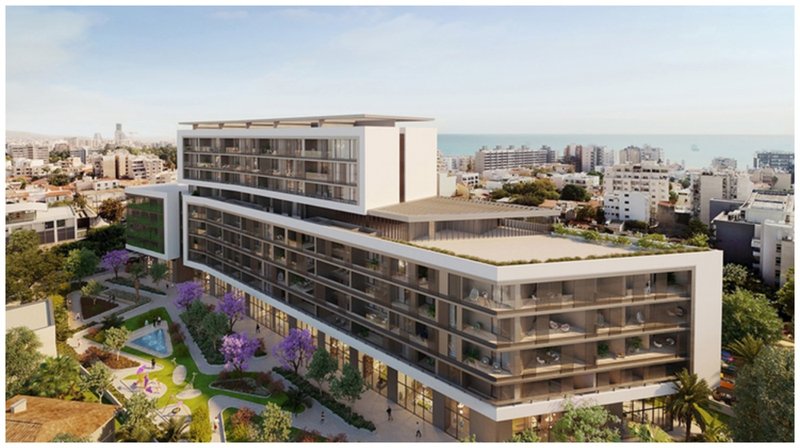 Student residences in Old Town Nicosia
Nicosia Municipality has requested tenders for the construction and completion of student residences on Voulgaroktonou, Arsinois and Komninos streets in the Old Town.
The estimated value of the contract is €4 million, excluding VAT, with the main award criterion being the most economically advantageous offer.
The project is funded by the EU Recovery and Resilience Mechanism under the Cyprus Recovery and Resilience Plan.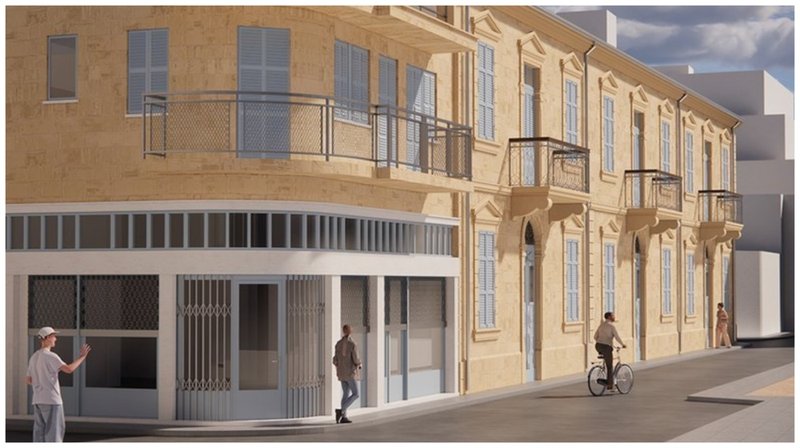 Paphos Municipality building its first student residences
The Municipality of Paphos is currently building its first student residences, according to an announcement by Mayor Phedonas Phedonos.
He said the municipality has purchased land to build 203 student residences using municipal funds, neighbouring the TEPAK branch operating in the town.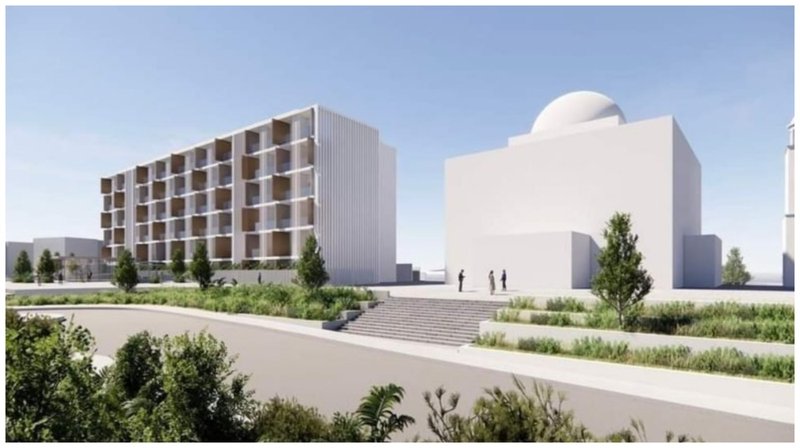 (Source: InBusinessNews)