Minister: Planned petrol storage terminal vital for energy automony
08:44 - 26 September 2023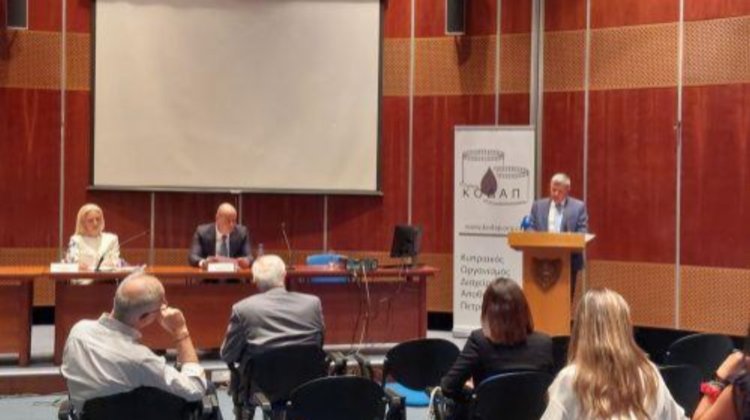 A petroleum products storage terminal that is in the works with a completion date of 2025 is considered a project of exceptional importance with regard to Cyprus' strategic energy autonomy, Minister of Energy, Commerce and Industry, George Papanastasiouhas said.
He was addressing the annual General Assembly of the Cyprus Organisation for Storage and Management of Oil Stocks (COSMOS) on 24 September.
According to Papanastasiou, the terminal is a strategic priority for both COSMOS and the Republic of Cyprus, and will significantly mitigate the problems of finding and renting storage facilities from third parties, at a high cost.
At the same time, the Minister said it will significantly enhance Cyprus' energy security, since the reserves will be readily available on the market in case of difficulties in the supply of petroleum products.
Papanastasiou also referred to the design, construction and operation of the Fire Suppression System at the Vasilikos Energy Centre, which, he said, is also a major objective of COSMOS for 2024.
He noted that the Vasilikos Energy Centre, following the radical changes and decisions taken regarding the State's energy plans is now the only site that hosts critical energy infrastructure until another one is constructed.
He noted that limited access to reserves due to high demand from the market and larger Member States, as well as very high prices for reserve and storage space rental, were undoubtedly significant challenges for COSMOS in 2023.
For her part, the Chairman of COSMOS' Board of Directors, Kiki Papadopoulou, stated that the strategic stocks are available for immediate release in case of a disruption in fuel supply, by way of a decree issued by the Minister of Energy, and to ensure the uninterrupted operation of Cyprus' critical infrastructure and activities.
Papadopoulou said also that the only release ever made by COSMOS was in May 2022, through a decree of the Minister of Energy, and following an invitation from the European Union for the participation of its member states that are not members of the International Energy Agency.