Deputy ministry "is working on" direct flights with USA
Marios Roussos 07:10 - 06 May 2023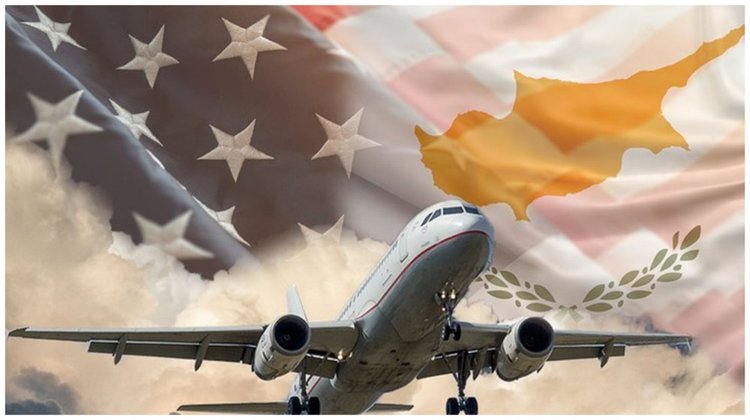 At a time when connecting Cyprus to new destinations is more crucial than ever – primarily to enrich its tourism industry but also to facilitate its growing business community – the lack of a direct flight with the USA is a serious shortcoming that needs to be addressed the soonest possible.
This is something that the Deputy Ministry of Tourism has acknowledged and is trying to fix. Though insufficient demand is making things difficult, as airlines are hesitant to invest in new routes.
This is according to Doros Georgiades, the director of international relations at the deputy ministry, who told InBusinessNews: "Certainly, a direct connection to any country is very important. I wish we could have daily flights to all countries. Unfortunately, the connection with the USA is a difficult endeavour because at present, it cannot be supported by both sides. Demand is low and it is not viable."
And this is what the deputy ministry is focusing on with a strategic plan it has prepared, which Georgiades said is hoped to bring results – that is, increase demand – within the next year.
"The Deputy Ministry of Tourism is not abandoning the effort," he said. "We have made certain decisions that will be stepped up throughout the course of the year. We are trying to generate demand, which will make the connection viable."
To start off, the focus will be on specific US states, as opposed to the whole of the USA, which increases the costs.
"We are looking at New York, Washington etc., where we have more expats. Gradually, we would like to create demand and look at the overall picture of the market," said Georgiades.
What's encouraging, he added, is that the airlines haven't closed the door completely on the idea of direct Cyprus-USA flights.
"We are in contact with certain airlines which are looking into the possibility and we are getting the same feedback from all of them. Which is that they are interested in a future connection with the USA, but that demand is too low right now and it is not sustainable," he said.