Zenon Jepras presenting his new solo show at Alpha C.K. Art Gallery
15:25 - 26 May 2023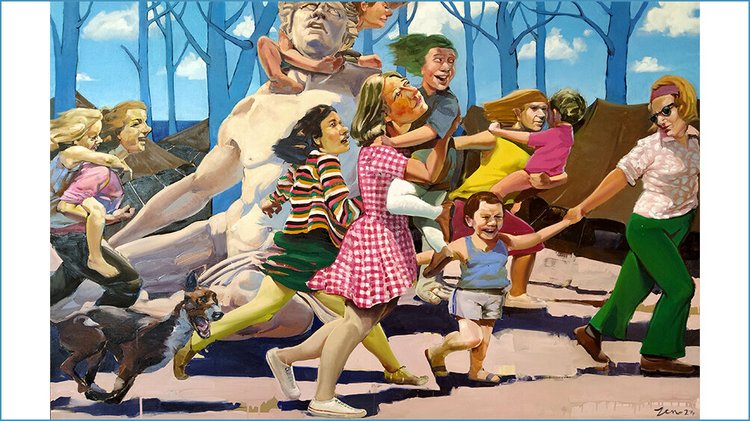 Alpha C.K. Art Gallery presents Zenon Jepras' latest solo exhibition entitled 'Last Orders'.
The exhibition features 15 large-scale paintings and opens on Thursday, 1 June
An announcement from the gallery notes that. in his latest series, the popular artist presents in his characteristic story-telling manner how our Western culture through the shared experience of drinking alcohol many millennia ago and ever since has proved to be the source of much courage and creativity, inspiration and forgetting.
As the artist writes in his commentary in the exhibition catalogue, "No wonder then that the artist's eye has traditionally wandered freely from subject to glass and back again, especially in troubled times. Poets and painters are always interested in human character and how we express our humanity. Especially how we face up to mounting anxieties and pressures, the irony of isolation and division with ever-increasing inter-connectedness, meaningless chatter, and visual overload."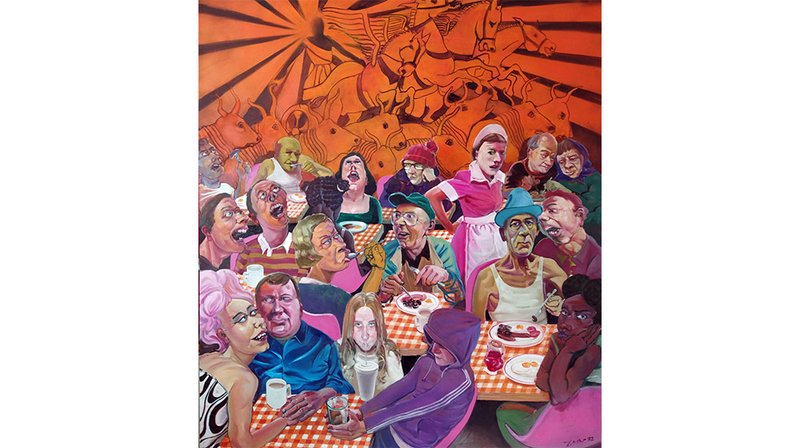 In Jepras' works, The Bar is a microcosm of this. Not just a place of solace and escape, where sorrows are drowned, but also of togetherness and defiance; where stories are told as we laugh at ourselves and the absurdity of everything that doesn't really matter.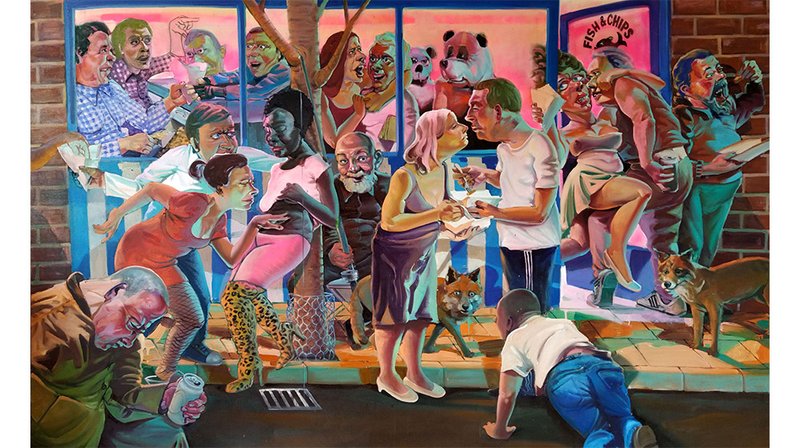 Zenon Jepras was born in 1969 in Cardiff, Wales. He studied painting at the Glasgow School of Art in Scotland from where he graduated with Honors. He presented his work in many solo and group exhibitions in Cyprus, Greece, the UK, Portugal, and Germany. His work is in the permanent collections of the Cypriot State Collection of Contemporary Art, the Central Bank of Cyprus Collection, the Bank of Cyprus Collection, the Nikos Pattichis Collection, the Luciano Benetton Collection, and in numerous private collections in Cyprus, Greece, the US, and the UK. He is the 1993 winner of the "Liquitex International Painting Prize", awarded by the American Art Council, New York.
The exhibition catalogue can be downloaded from https://ackgallery.com/