Two job vacancies have just opened at Murex
09:56 - 24 April 2023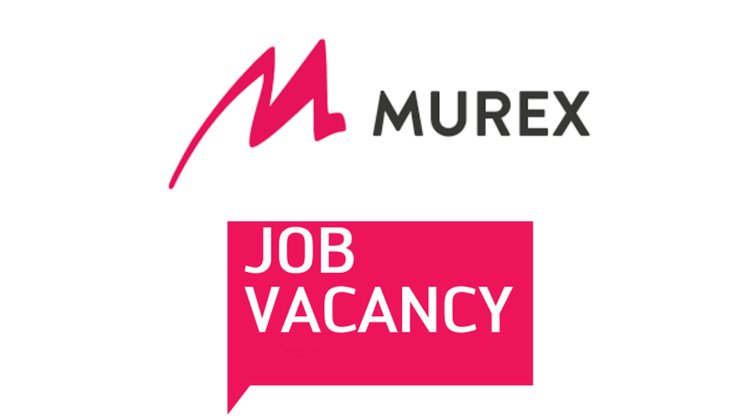 Cyprus-based Murex, a global fintech leader in trading, risk management and processing solutions for capital markets, is looking to recruit a Test Engineer as well as a Technical Integration Consultant.
Both full-time jobs, the company offers flexible working hours and the ability to work from home and abroad.
According to the company, "We put our people first, with an attitude of care and a legitimate commitment to their success and wellbeing".
For the Test Engineer position, the successful candidate will be offered an attractive salary, international medical, life and travel insurance; a retirement plan and schooling allowance – among other things.
"The Test Engineer applies the Murex test processes to ensure that a client instance meets its quality objectives within time, cost and risks constraints with a strong focus on test automation build, execution and analysis," said Murex. "This is assisted by continuously getting trained on cutting edge technologies, methodologies and assigned MX.3 platform modules such as trading, risk management, collateral, operations, finance, investment management and treasury."
Candidates must have 0-3 years of experience, a university degree in Computer science, computer engineering, mechatronics or equivalent; and knowledge in technical environments such as SQL, XML, Unix, Windows. An ISTQB certification or equivalent will be considered a plus, while the company is looking for someone with good communication and presentation skills, analytical thinking and problem-solving skills, and a drive for excellence. English is a must.
The Technical Integration Consultant's role will be to analyse and understand the requirements of clients implementing Murex in terms of integrating Murex with their in-house systems or any other external system. "Based on analysis done, your work will be to design and build and support a solution using the Murex tools or other programming languages."
Candidates must have a Bachelor's degree in Computer science or equivalent; first-hand experience in integration of a platform; strong knowledge of Oracle/Sybase, SQL and ideally Unix, while development experience in XML, XSL, XSLT, JavaScript, Java will be considered a plus. The company offers flexibility in terms of travel and working hours.
For more details and to apply for these jobs, click here