Chris Cheetham-West: How to reach your target audience
07:30 - 19 March 2023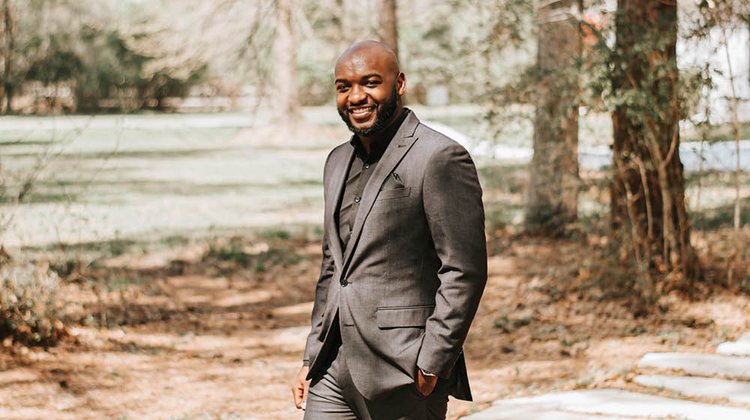 Chris Cheetham-West, MBA, author and founder of LR Training Solutions, reveals why it's important for companies to shift their focus onto new technologies, especially now that hybrid and remote working is here to stay.
You recently spoke on Google Analytics 4 and the Future of Data at the 18th Digital Marketing Forum here in Cyprus. Briefly, what are some of the things you predict for the future of data?
I think that, in the future, businesses and organisations will have easier access to data that will help them take decisions to grow their brand. This is great but brands need to be aware of how to access this and take action on what they see.
You provide expertise to public and private entities throughout the US and the world. In your experience, are certain concepts universal? Alternatively, are there actions that need to be fine-tuned time and time again, depending on a specific industry, location, etc.?
Most concepts are universal and reaching your target audience with the right message applies to many industries. These days most businesses have websites and understanding how visitors behave on the site is crucial to growth. Fine-tuning is always needed, no matter what industry you're in. Strategies and platforms change and so do algorithms. Teams should take time out each month to fine-tune how how their audience is behaving.
One of your highly acclaimed books is Leading in a Virtual World: Lead remote teams, boost productivity, and master virtual collaboration. Now that the pandemic appears to be over, do you believe that the traditional office is gone for good in certain sectors?
Yes. In some sectors, there is no need to come to the office thanks to advancements in collaboration technology. I have presented in Germany and Serbia on this topic of leading and managing remote teams. Many companies there mentioned that they have global teams, which currently work remotely. Some noted that they are now more productive in this new environment. Companies need to get accustomed to a results-oriented work environment. There are many ways to track accountability and results and there are also many ways to collaborate. Hybrid and remote working is here to stay.
Further to the above, what kind of technology do you foresee being introduced to further facilitate remote working?
Right now, new technology is emerging in order to facilitate collaboration. One problem with remote work is the onboarding process. People usually go to the head office in order to get training and meet people within the company for the first time. This is not always possible with remote work. There are tools that help employees meet others on a weekly basis through virtual calls. This is helpful because it saves time for managers who have to coordinate this. There are also tools that measure culture in this environment. Weekly surveys are sent to people in the company to measure their wellbeing in the environment.
In your experience, are certain individuals just better suited to working in a more traditional office environment while others thrive on being their own one-person team?
I think that certain people and personalities thrive on being in a more social setting while others are fine with working by themselves. Finding a way to help both types of people will be important in this environment. Having monthly or quarterly in-person meet-ups can help people connect and collaborate on a deeper level.
Another of your books (Digital Marketing for Results: How to Focus on What Matters) aims to help professionals navigate the virtual world when it comes to making the most of their businesses. What are some of the greatest benefits of shifting the focus onto new technologies and avenues of communication when it comes to marketing?
I think it is important to shift the focus onto new technologies because we are consistently experiencing change in our business. Not only this, but we are also consistently experiencing changes in consumer behaviour. Consumers may want a different product that's lower-cost and easier to use. If we always shift with consumers, we can become leaders in our field. Change can be difficult at first but, eventually, we learn the importance of change so as to stay in business and serve customers better. Years ago, we only communicated through TV and radio. Now there are so many other avenues by which we can reach our customers – social media, news websites, online platforms and more. Once we understand this, the next step is to understand who we are trying to reach. Not everyone listens to the radio; not everyone is on the most popular social media platform. We need to do research and ask our audience questions about where they spend most of their time. In this way, we know exactly where to post and promote our content and offers to them. We can also learn from our competitors. Look at how they are communicating. Find out what platforms they are on and what messages they have for their own customers. The best part about this is that we can see where they are not connecting with their customers! This is a huge opportunity to fulfil a need for these customers by being where our competitors are not.
You are obviously passionate about what you do. When did you realise that this was the path you wanted to take?
I was working at Google and, in this position, I was mainly going around to different cities and providing training workshops to businesses that needed help. I was excited to be doing those workshops for people and I took this as a sign that I should start my own business!
What have been some of the main rewards of your multifaceted career as a keynote speaker, author, businessman and more?
I like the fact that my company can help so many businesses around the world through training, speaking and products. I look forward to continuing to grow and help teams succeed through collaboration, marketing, and leadership. It has been a fulfilling career choice.
This interview first appeared in the January issue of GOLD magazine. Click here to view it.