Altia offers selected real estate properties at reduced prices
10:13 - 17 November 2023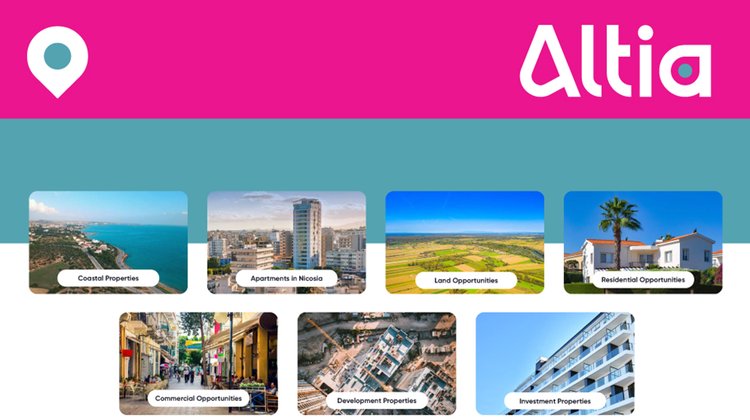 Altia, described as the fastest-growing property company in Cyprus, is offering reduced prices on selected properties.
More than 400 properties are now available at reduced prices, offering buyers and investors the opportunity to find the specific properties that meets their needs and budget, a press release from the company notes.
"Altia provides a wide range of options in residential, commercial and land properties, and has created specific categories on its website dedicated to the properties that are currently on a reduced price. All website visitors can easily find what they are looking for by browsing the three available categories: residential properties, land, and commercial properties. Furthermore, these properties include, among others, apartments of various sizes and types, centrally located or rural properties. Also available on reduced prices are houses in popular areas or coastal areas, as well as commercial properties (stores, offices, warehouses) in central locations and busy areas, and agricultural properties all over Cyprus," the press release continues.
The company also notes that the Altia team consists of more than 70 real estate professionals "with excellent knowledge and many years of experience of the Cypriot real estate market," continuing, "The team takes all the necessary actions to assist their clients covering the entire range of real estate tasks – beginning with the property search, the intermediate procedural/legal tasks, and culminating in the property sale."
For more information visit altia.com.cy