RegTech is crucial in ensuring effective regulatory compliance
16:20 - 20 October 2023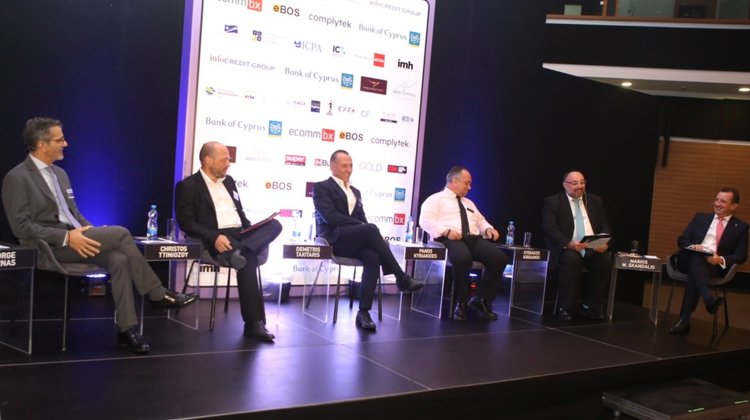 The growth of RegTech in regulatory compliance is a very promising strategy for modern businesses, offering rationalised procedures and improved efficiency, a panel of experts agreed at the 9th International Compliance Forum taking place in Nicosia.
The panel, moderated by Kyriakos Iordanou, General Manager of the Institute of Certified Public Accountants of Cyprus, comprised Panos Kyriakides, Senior Commercial Manager at eBOS, Demetris Taxitaris, Chief Executive Officer of MAP S. Platis, Christos Ttiniozou, Managing Director of Complytek, and George Zornas, Internal Audit Director at Bank of Cyprus and President of ACFE Cyprus.
Kyriakides said having an ethical approach when it comes to RegTech is very important. Particularly given that banks are among the most strictly regulated entities worldwide.
Taxitaris stressed the crucial role that technology has to play when it comes to compliance, and agreed that morals and values are very important in this respect.
Ttiniozou said that while the regulations must be adhered to, it is important to look to the future as well. Leaders, he said, most follow an ethical approach and serve their clients fairly.
Zornas said that without technology, it is impossible to deal with the challenges facing the banking sector. He said an organisation's leaders have a huge role to play in inspiring the right culture in their staff.
The International Compliance Forum is one of the biggest conferences of IMH, and every year it tackles the most important developments around regulatory compliance issues that concern professionals in the field as well as the largest local and international companies. This year's edition is taking place on 20 October at the Filoxenia Conference Centre in Nicosia.