PwC Foundation provides scholarships to CUT students
12:29 - 19 September 2023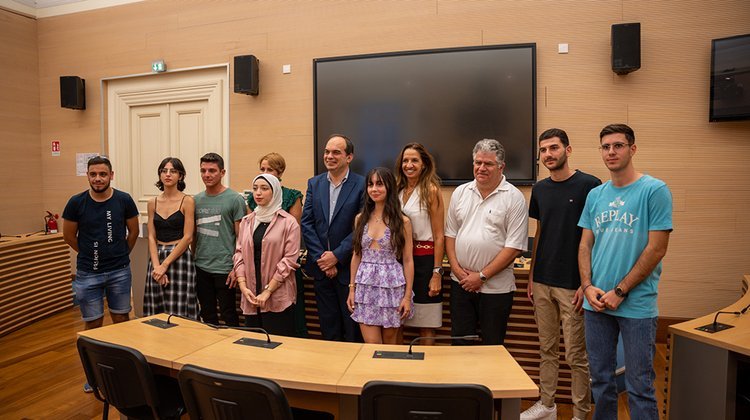 The PwC Foundation has granted scholarships to seven excelling first-year undergraduate students of the Cyprus University of Technology (CUT).
The scholarships were awarded according to specific criteria regarding the students' academic performance and socio-economic background.
The scholarships were awarded by the Director of the PwC Foundation and Head of the Marketing & Communication department of PwC Cyprus, Konstantina Logotheti, in the context of a special event held on Monday, 18 September in the hall of the University Senate.
In an address, CUT Rector Professor Panagiotis Zafiris thanked the PwC Foundation for its generous offer and support of the University's student community, which "is not", as he said, "only important financial assistance for the students of the University who need it most, but also a reward for their remarkable academic performance."
Professor Zafiris also referred to the University's existing and multifaceted collaboration with PwC, expressing the University's readiness to further strengthen and expand this collaboration, in the scientific, research, and social fields.
In her own address, Logotheti expressed the organisation's intention to institutionalise the granting of scholarships to CUT students every year.
Logotheti mentioned that the newly established PwC Foundation is a non-profit foundation created by the desire of the people of the organisation themselves for more meaningful and active participation in local society, providing diverse support within three pillars: 1) Education & Culture, 2 ) Youth Entrepreneurship and 3) Offering from our people.