AdTech Holding announces sponsorship of Spartans sports club
07:18 - 16 September 2023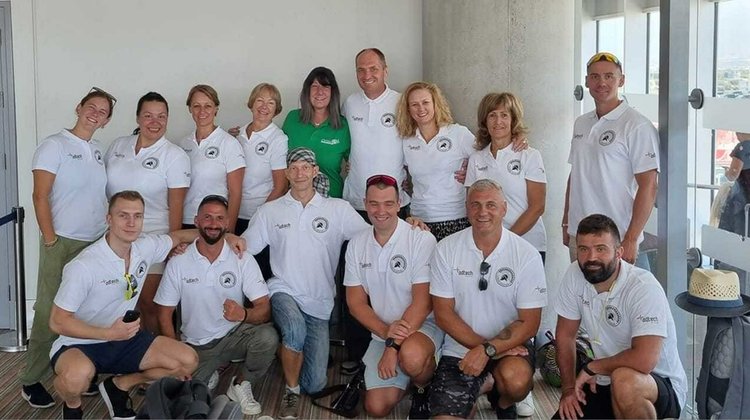 AdTech Holding, a digital advertising and traffic sourcing specialist with headquarters in Limassol, has announced its new sponsorship of the Spartans sports club in Cyprus.
The collaboration highlights AdTech Holding's close bond with the local community, contributing to the establishment of a sportsmanship culture, a press release on the company's behalf says.
The idea of the digital company's ongoing partnership is focused on the sports club's long-term success and the impact it can have on Cyprus residents. Spartan dragon boat club members will have the AdTech Holding logo on their t-shirts, cementing the shared values of passion, determination, and teamwork shared by both organisations, the announcement adds.
The Spartans Sports Club
The Spartans make up one of Cyprus' dragon boating teams, which practice and compete by racing either in lakes or in the open sea. Dragon boating is one of the fastest-growing watersports in Cyprus, making its way to the country for the first time back in 2008.
One of the reasons why AdTech Holding wanted to partner with and sponsor the Spartans was to promote physical fitness throughout its ranks and the community as a whole. Now, AdTech Holding is an official partner of the Spartans, signaling its long-term commitment to the club's existing and future sports activities.
Contributing to the local community
"Our partnership with Spartans sports club represents more than just a sponsorship -- it symbolises our dedication to the community and our belief in the power of sports to unite people," says Amy Savva, leader of the Compliance Team at AdTech Holding.
"We are driven by a shared passion for excellence and teamwork, which I get to see every year first-hand while participating in the dragon boat races."
According to Savva, "AdTech Holding sees this partnership as an opportunity to contribute to the growth of local talent and inspire the community to an active and healthy lifestyle, so we're excited to embark on this journey and look forward to supporting this initiative as long as we can."