The cost of buying and renting office space in Cyprus' districts
09:30 - 13 September 2023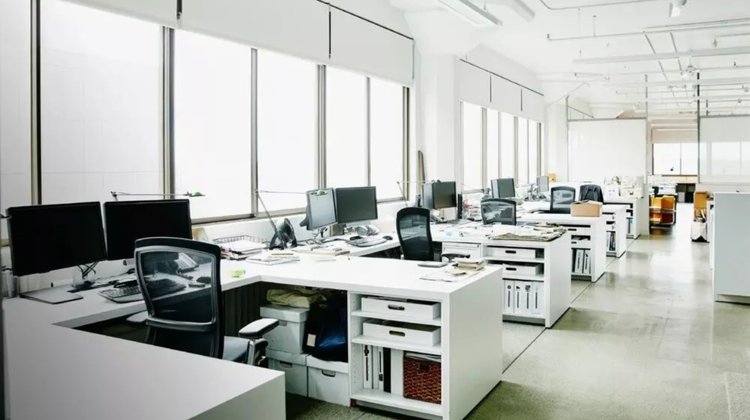 Demand for office space has increased compared with last year, not just in Cyprus but also across Europe, which has inevitably led to increased rents.
The strong demand is mainly attributed to the business world's desire to bring staff back to the office following the coronavirus lockdowns.
A report by Danos Estates for the first half of 2023 offered a breakdown of the cost to buy and rent office space in Cyprus per district.
Limassol takes the lead as the most expensive, to rent as well as buy, while compared with the cheapest district, free Famagusta, Limassol is up to four times dearer.
The report also shows a trend towards modern and green buildings, while it raises concerns about the future of older and outdated properties, which could cause some upheaval in the office space market.
The alarm was raised following a rising number of multinational corporations, but also public services, abandoning old buildings in favour of newly built ones.
Buildings that were constructed in the 1990-2010 era will require significant capital to upgrade and make energy efficient if their owners want to continue to attract new tenants, it said.
A breakdown of the cost to rent or buy office space per district:
The cost to purchase an office
Limassol is by far the most expensive when it comes to buying office space, followed by Nicosia - €5,000-€6,500 per square metre and €3,000-€4,500 per sq. m. respectively.
Larnaca follows with prices ranging from €2,000 to €2,500 per sq. m., then Paphos with €1500-€2,000 and free Famagusta with around €1,500 per sq. m.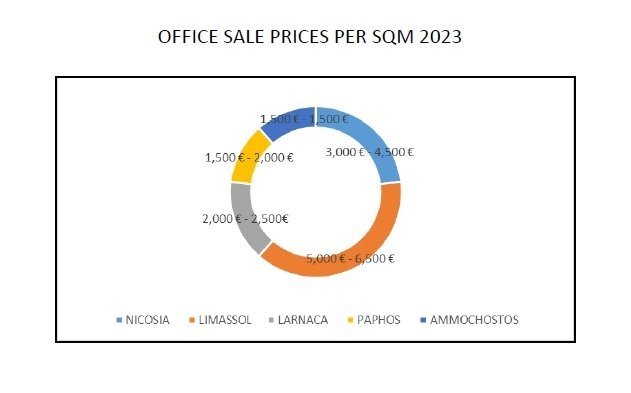 The cost to rent office space
In terms of renting office space, Limassol is again the most expensive with €20-€40 per sq. m., followed by Nicosia with €12-€22, Larnaca with €8-€10, Paphos with €7-€10 and free Famagusta with €5-€10 per sq. m.