Plans to appoint body to deal with sanctions, money-laundering
08:43 - 01 September 2023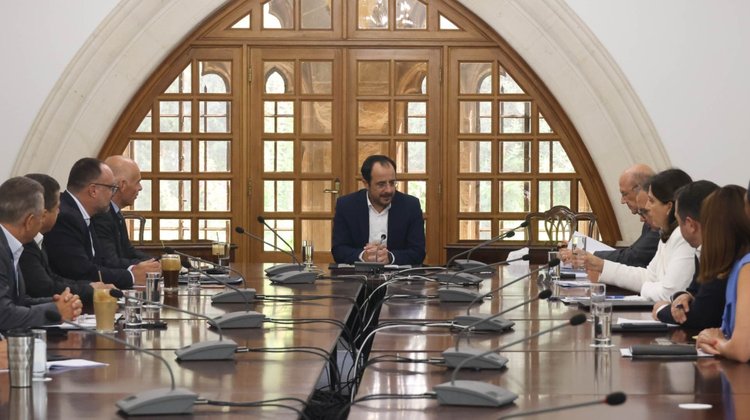 President Nikos Christodoulides and a delegation from the Institute of Certified Public Accountants of Cyprus (ICPAC) discussed the possibility of appointing a special authority to look into matters of money-laundering and sanctions, during a wide-ranging meeting at the Presidential Palace.
In statements following the meeting, ICPAC President Nicos Chimarides said they discussed "economic issues and how ICPAC can help in the overall effort to develop the economy and solve existing problems".
He said they discussed tax transformation, issues related to sanctions (against Russia), and the creation of a unified authority that will address sanctions and money laundering matters.
"The meeting was very good, and I hope that we will continue the excellent cooperation that exists," he added.
When asked if any problems were identified regarding the sanctions issue and if any suggestions were made, Chimarides described the issue as "extremely important" and added that there are government considerations with which "we agree as they are in the right direction".
The meeting was also attended by Minister of Finance, Makis Keravnos.