GEM Capital to inject €45m in game studios in Eastern Europe
08:53 - 08 August 2023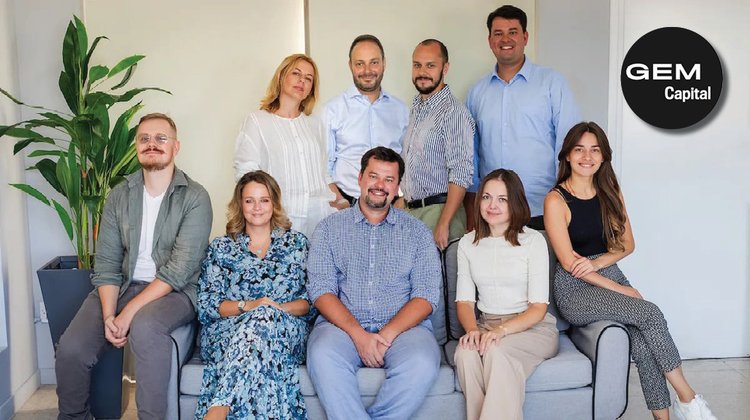 GEM Capital, a Cyprus-based investment firm, said it plans to inject €45m into game studios situated in Eastern Europe, in an investment strategy that will span the next two years.
The focus will be on pre-seed, seed, and series A-round investments, encompassing funding ranging between €1.8m and €4.5m.
"We are happy to announce the launch of a new $50 million GEM Capital fund dedicated to investments in gaming across all spectrum of play in Cyprus, Eastern Europe and MENA," the company said announcing the news. "We are primarily looking to invest in F2P and premium PC and console titles, as well as midcore mobile games and game-tech companies."
GEM Capital currently boasts a portfolio valued at over €90m, which places it among the premier gaming funds globally according to market analysts at InvestGame.
"We are hereby doubling down on our strategy of supporting the most prominent teams and founders from our target regions," GEM Capital added.
As it said, since 2019, it has made more than 20 deals, including investments in Mundfish (Atomic Heart), Weappy (This is the Police), Unfrozen (Iratus: Lord of the Dead), Deus Craft (Grand Hotel Mania), and many others whose breakthrough games are in development.
"The average Steam and Metacritic ratings of games developed by our portfolio companies is above 80%. GEM Capital has a strong portfolio, with seven out of the top 10 game startups emerging from Cyprus being our portfolio companies," the company said.
GEM Capital is honing in on a diverse array of game categories for investment, encompassing free-to-play and premium PC and console titles, as well as midcore mobile games and game-tech enterprises. Notably, GEM Capital has already cultivated one of the most extensive game investment portfolios in Cyprus, Eastern Europe, and the Middle East.
Founded in 2017 in Cyprus by Anatoly Paliy, GEM Capital's current mission revolves around elevating Cyprus into a world-renowned hub for talent. At the helm of Gem Capital are Kirill Gurskiy and Roman Gurskiy, twin brothers with roots in Moscow who later relocated to Cyprus. They serve as the managing directors of the firm.