Cyprus IT Quarter an important investment for Alexey Gubarev
Adonis Adoni 07:40 - 08 August 2023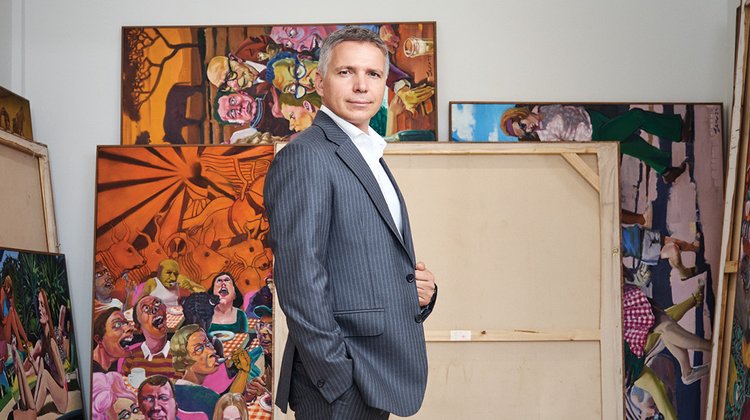 Tech entrepreneur Alexey Gubarev recently sold Servers.com, a Cyprus-based provider of 'bare metal' services with data centres in North America, Western Europe and Asia for a reported sum of €200 million. CBN reached out to Gubarev to learn more about the deal and his plans.
Let's start with the obvious: what are the key reasons behind your decision to exit Servers.com at this particular moment in time?
Finding a buyer for a company like Servers.com takes a lot of work. The buyer needs to satisfy the shareholders, and the founders want to ensure that the team will be in safe hands and the company will continue to grow. We decided to search for a buyer for Servers.com three years ago, so when we found a suitable one, we started negotiations. One Equity Partner saw a clear synergy between Servers.com and OneCloud Digital. This deal will allow them to grow the business to a new level. Servers.com has many technological advancements and product types that the buyer needs in their portfolio. This not only gave the buyer a good customer base but also the opportunity for cross selling. It's a good deal, but if it weren't for the war and crisis, we could have sold the company for a higher price.
Are you considering a similar exit strategy for your other ventures, specifically the family of startups in the Palta vehicle? If not, why is that the case?
We discuss selling a company only if we get a reasonable price, the company is ready for sale, and it has achieved all the goals we set for it. In 2022, we sold AR platform Wannaby to British marketplace Farfetch, specializing in the sale of premium brands of fashion. Farfetch was a strategic buyer who knew how to use Wannaby's technology well. As for the other companies in Palta's portfolio, we are currently developing them, looking at their prospects, and considering the stock market. We don't have a goal to sell any company tomorrow. We are monitoring the situation and focusing on product development and revenue growth. Additionally, we are considering going on IPO with Palta or one of its projects.
With the capital gained from the exit, are you planning to fund other ventures or invest in different industries? Can you give us insight into your potential plans for the future?
I have ongoing projects that I am involved in, and all my capital will be invested in them. One of these projects is the construction of IT Quarter in Cyprus. I also have projects in other countries.
Now, despite the macroeconomic uncertainties of the past two years, the pace of M&A activity in the IT industry doesn't seem to have slowed down. Do you think that this larger trend will continue, and why?
Global mergers and acquisitions activity has decreased. According to the research firm Dealogic, the total value of M&A fell to $732.82 billion in the second quarter of 2023 from $1.14 trillion in the second quarter of 2022. So, any big deal now is considered an achievement. I believe that the market will recover in 2025-2026.
Currently, it's challenging to raise money and attract investments. You can only make an acquisition if the company is profitable. In the past, in the US and Europe, you could borrow money at 2-4% interest, but now banks offer loans for deals at 10-14% interest. So, significantly fewer people are buying unprofitable companies now. One of the reasons why Servers.com found a buyer is that it was a profitable company that paid dividends.
Finally, reflecting on your experience with Servers.com, what are the key takeaways that you'll carry forward as you embark on new ventures or continue to expand your other companies?
The main lesson is to work hard. It would be best to have a good team because you have to delegate tasks to grow the business. Let the team take responsibility for achieving project goals. It's essential to hand over certain areas to managers, for example, tech support. Also, during any crisis, you have to cut costs. We developed Servers.com for 18 years, and during each recession, our first step was to reduce expenses. We didn't have external investors; we always grew with our own money, and cash flow was always important to us. This allowed the company to survive for so long without external funding.