Amdocs records $1.24b revenue in Q3
07:05 - 08 August 2023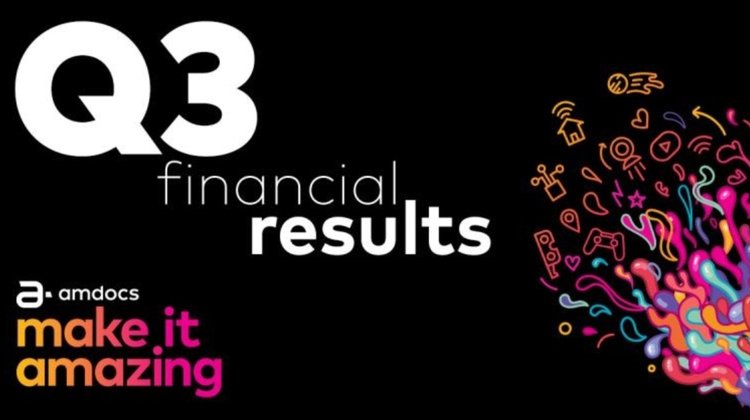 Amdocs Limited, a leading provider of software and services to communications and media companies with offices in Cyprus, recorded revenue of $1.24b in the third quarter of 2023.
"Q3 was another solid quarter for Amdocs as we executed our strategy to bring cutting-edge innovation across our core growth pillars of digital modernisation, 5G monetisation, cloud, and network automation," said Shuky Sheffer, president and chief executive officer of Amdocs Management Limited. He added, "Record revenue of $1.24 billion was up 6.9% in constant currency, driven by our best-ever performance in North America and Europe".
Q3 was also notable for new cloud-related deals with two North American Tier 1 operators, including a collaboration with TELUS in Canada to move on-premise applications to the public cloud, said Sheffer.
"As a market leader, we further strengthened our position with the launch of Amdocs amAIz, the industry's first enterprise-grade Generative AI framework which creates a cutting-edge foundation for global communications service providers to benefit from the immense potential of the Gen AI era," he added.
Tamar Rapaport-Dagim, chief financial officer & chief operating officer of Amdocs Management Limited, said that Amdocs achieved a high number of project milestones in support of its customers' digital transformation journeys. "XL Axiata in Indonesia is one of many examples, where the migration to our newest highly robust and scalable system recently surpassed 80 million prepaid subscribers. In managed services, we delivered a record quarter as we continued to expand the scope of existing activities while also signing new first-time customers under long-term engagements. Adding to our list of third quarter achievements, we also improved our profitability compared with a year ago, mainly driven by our cost leadership focus, including the implementation of automation and other sophisticated tools," said Rapaport-Dagim.
Sheffer concluded, "As a key technology enabler to the communications industry, we see a large pipeline of opportunities as our customers' consider the multi-year investments needed to unlock the potential of cloud-based 5G and broadband networks, Generative AI, and improved consumer and B2B experience. Customer engagement levels remain high, but the impact of economic uncertainty and industry pressure is leading our customers to prioritise and carefully evaluate their investments. Taking everything into consideration, we now expect revenue growth in constant currency to be slightly below the 8% midpoint of our original guidance range of 6% to 10% for fiscal 2023, while delivering improved year over-year profitability and robust earnings to cash conversion for the full year."
For the full results, click here