Vera Khazova: Cyprus offers several key benefits for IT companies and their employees
07:18 - 07 August 2023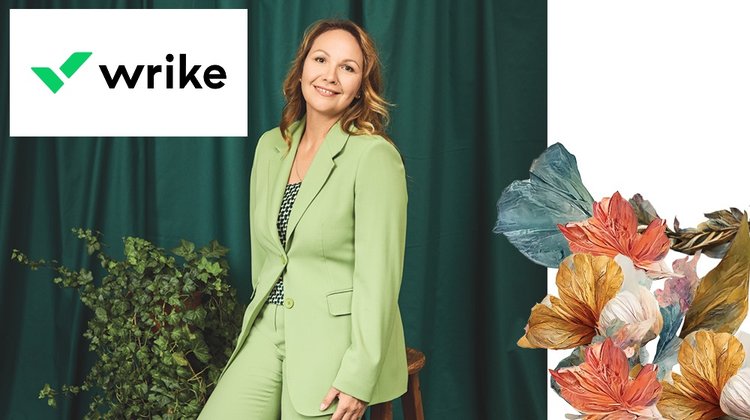 Vera Khazova, Director of Wrike Cyprus Ltd, reveals how the fast- track mechanism sealed the deal for the software developer's relocation to Cyprus and states her intention to build strong relationships with local stakeholders in an effort to help transform the country into a European tech hub.
A video featuring Dmitry Orlov, Director of Product Management, Wrike Cyprus Ltd., created especially on the occasion of Wrike Cyprus Ltd. being chosen as a recipient of an 11th Invest Cyprus International Investment Award, can also be viewed below.
Congratulations on Wrike's win at the 11th Invest Cyprus International Investment Awards. What does this recognition mean for the company?
We are incredibly honoured to receive a prestigious Invest Cyprus International Investment Award, which recognises our substantial contribution to the Cyprus economy, a testament to the success and positive impact of our decision to establish an office in Cyprus a year ago. Receiving this esteemed award demonstrates that our presence here has been instrumental in creating opportunities for economic development, fostering innovation and driving job creation in the region. We firmly believe that investing in Cyprus was a strategic decision that has not only benefited our company but will also contribute to the country's overall economic growth. As we move forward, we remain committed to building strong relationships with local stakeholders, nurturing talent and leveraging Cyprus' potential as a thriving business destination.
Could you share some insights into your decision to invest in Cyprus and the opportunities you have identified for growth? How do you define success in the context of your investment and business endeavours in Cyprus?
Cyprus offers several key benefits for IT companies and their employees, such as favourable taxation (for the company and its relocated employees), EU membership, an international environment (English being one of the commonly used languages), and a highly skilled, multilingual workforce. For us, Cyprus' fast-track relocation was a deal maker and we appreciate that the Government is committed to supporting the IT industry and is taking further steps to grow Cyprus into an important European tech hub.
How have you adapted to the mentality of doing business in Cyprus, and what strategies have you implemented to effectively integrate into the local business culture?
First, we believe that building strong relationships with local stakeholders is paramount. We have actively engaged with key industry players, government authorities and business communities in Cyprus. We have sought to establish meaningful connections and gain insights into the local business landscape. These interactions have not only helped us understand the business mentality but have also allowed us to contribute our expertise and perspectives to the broader business community.
2022 was a good year for Wrike, as the company saw 20% year-on-year revenue growth, 60% year-on-year growth in $250K+ accounts, and a 67% increase in the adoption of automation features, among other things. What were the reasons behind these impressive results?
The pandemic accelerated digital transformation in organisations at unprecedented speeds and many are now seeking a single source of truth – achieved through work management platforms – to reduce confusion, errors and disjointed information resulting from application overload. In addition to providing a solution that reduces duplicative work and gives teams the tools they need to demonstrate business impact, we are heavily invested in delivering leading AI and automation capabilities to help organisations create a more efficient organisation and a productive workforce.
With productivity and efficiency becoming increasingly crucial for success, are there any specific trends or emerging technologies in the project management space that you are particularly excited about and plan to explore further?
Our research has found that 86% of enterprises plan to invest in AI and workflow automation tools to create a single source of truth for work in their enterprise. AI will play a crucial role in boosting team productivity by automating repetitive tasks, providing intelligent insights and enabling efficient decision-making. In 2017, Wrike recognised the power of AI in transforming how individuals and teams work together and began building its robust AI-enabled Work Intelligence® data model. In 2023, we plan to expand this feature set and further cement its leadership by launching additional intelligent features, starting with description summarisation, text generation and text editing powered by AI.
What role do you see Wrike playing in shaping the future of the local tech industry?
We actively contribute to building and growing the IT community in Cyprus by hosting regular technical meetups in our office. These meetups serve as a platform for local IT professionals, enthusiasts and students to come together, share knowledge and foster meaningful connections. By organising these events, we aim to facilitate collaboration, promote innovation and support the development of the IT industry on the island.
This interview first appeared in the July edition of GOLD magazine. Click here to view it.