A Day in the Life of Philippa Karsera
07:11 - 12 August 2023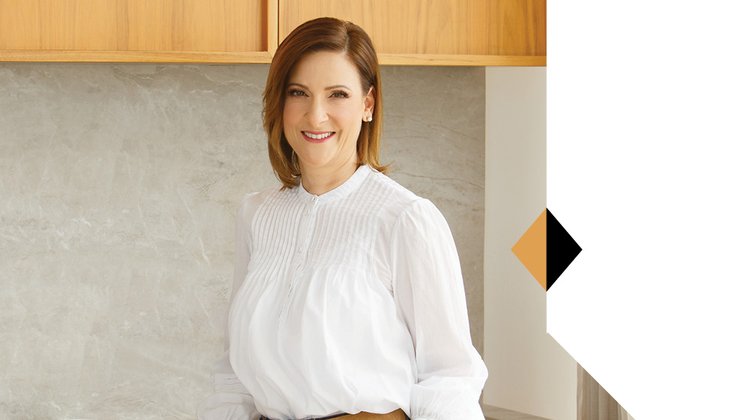 Before becoming First Lady of Cyprus in February 2023, following the election of her husband, Nikos Christodoulides, as the eighth President of the Republic, Philippa Karsera was a successful career diplomat, her most recent position being Acting Secretary-General for European Union Affairs at the Ministry of Foreign Affairs in Nicosia.
The couple have four daughters – Ioanna, Ekaterini, Despina-Maria and Phoebe – and here, in her own words, Philippa Karsera tells WM how she now tries to balance her family responsibilities with the increased obligations that have come with her new role.
MORNING
I usually get up before 6:00 a.m. – some days even earlier – to get the whole family well organized and ready to start the day. I may then take a yoga class or a long walk along the Linear Park before checking my emails, preparing meals for the family and writing out my to-do list. Being a full-time mother of four girls (of different ages) has always kept me busy enough but, these days, I am busier than ever due to my commitments as First Lady. Around 9:00 a.m. I begin my official programme of meetings and activities, which can often continue until late into the night. I try to balance my family responsibilities with my First Lady obligations and to stay focused on the main priorities and the things that really matter.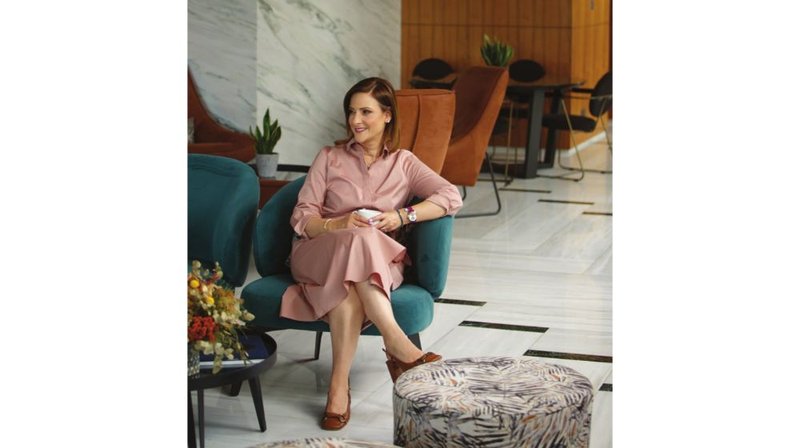 AFTERNOON/EVENING
Even If I have work – emails to read and send, phone calls to make, etc. – I always work from home in the afternoons unless I have a full schedule of social events or other activities, in which case I'll be home later. I usually have a late lunch and, in the afternoon I'll take a nap, talk to the girls about their timetable and their needs, and whenever our schedule allows, we will finally spend some time together as a family over dinner. We'll get organized for the next day and I might see my husband who usually comes back very late. There's no time for anything else. Like all women and mothers, I also take care of the house. I love cooking, which gives me an opportunity to do something special for my family and friends and, for me, it is the best way to relieve any stress. Unfortunately, I don't cook as much as I would like to anymore. Most evenings I am exhausted!
WEEKENDS
At the weekend, I might go out with my husband or some friends. Generally speaking, weekends are spent bonding with the family, attending social events and just having some much-needed rest!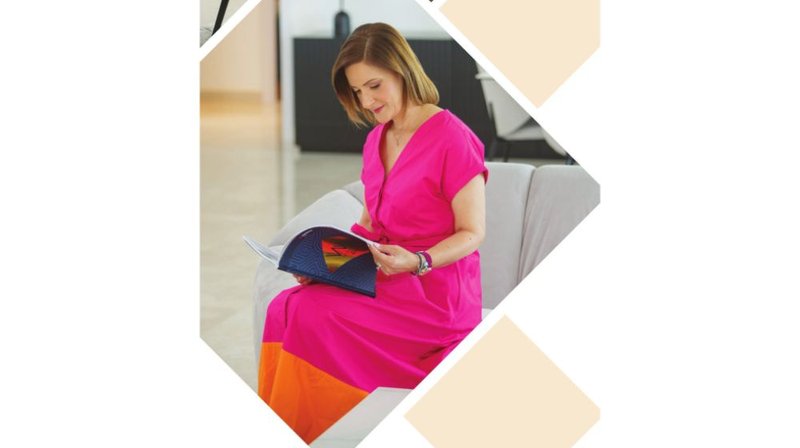 WORK
From an early age, I had wanted to be useful to society and my country. At the time I didn't know exactly how. I was never involved in any political party, so it was more natural to me to become a civil servant or a diplomat. I studied Political Science, International and European Affairs at the Panteion University of Social and Political Sciences in Athens and I also obtained an MA in War Studies from Kings College, London. A few years ago, with a view to enhancing my knowledge of the Law, I attended the Law Department of the University of Cyprus and gained my LL.B degree. I am a passionate and devoted diplomat. I love my work and I feel blessed that life has offered me a profession that I really enjoy and one that gives me real job satisfaction. I am extremely organised and I have always felt a need to be well prepared, so I study hard, I set goals and draw up a particular strategy to achieve them. I love working with capable people who inspire me. I never give up and I am always looking for an opportunity to do better. I thrive on challenge and I constantly review my goals so that I have something to strive towards. I always feel proud when representing Cyprus and I am passionate about supporting and promoting my country's interests and rights. Of course, I am currently 'out of office' on unpaid leave from the Ministry of Foreign Affairs!
I have no regrets about my choice of career, despite the difficulties it can create for anyone with a family. Very often, if you want to be promoted, you are obliged to move from a particular posting to a new one, from one department to another, or even from one country to another. This can have a major impact on your family life. On the other hand, in the end it makes you stronger and more adaptable. I try to maintain a good work/life balance. I guess I sometimes succeed but not always.
In my personal life, I can't really say that I have any unfulfilled ambitions. I like to take things as they come and gain the most out of any situation that arises.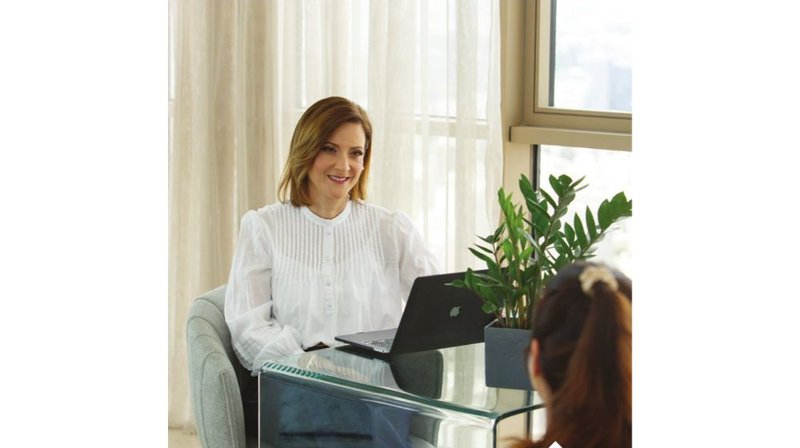 HOBBIES & INTERESTS
Reading
I love reading and I have recently started on some novels that I really enjoy.
I have just finished The Best Blue China by Ifigenia Teκou, a Greek author with Cypriot roots. One book that I always have on my bedside table is The Saviours of God by Nikos Kazantzakis and I often revisit Wanted: Hope by Antonis Samarakis.
Listening
I love music – any kind, depending on the moment and how I'm feeling. I used to play guitar and I am very happy that my kids are all musicians in some way. It is a true blessing. I don't remember the last CD I bought but the one I listen to most often is The Night Will Tell by Lavrentis Machairitsas and Dionysis Tsaknis.
Watching
It's been a while since I last went to the cinema but three of my all-time favourite films are Eat, Pray, Love (2010), Dead Poets Society (1989) and The Blind Side (2009). I don't spend much time in front of the TV but I sometimes watch The Louis Night Show and Casa de Mikel – it's so funny to see how others imitate us and I always want to see if they have grasped the real us or they're getting wrong ideas about our personalities!
Sport & Exercise
I enjoy swimming and I try to keep fit but I'm not always successful! I like watching sports, especially basketball, tennis and athletics and I support Apollon and Anorthosis – the clubs of my two towns, Limassol and Famagusta.
Travel
I like to travel to revisit my favourite destinations, which include the Greek islands, Jerusalem, and our neighbours: Jordan, Lebanon, Egypt. I love their history and culture. After the elections, the girls and I decided to take short trips, either abroad or in Cyprus, with each one of them separately. Although I could happily live in Nicosia and Athens – I have tried both and it worked perfectly for me – my kids have made it clear that they want to stay in Cyprus forever!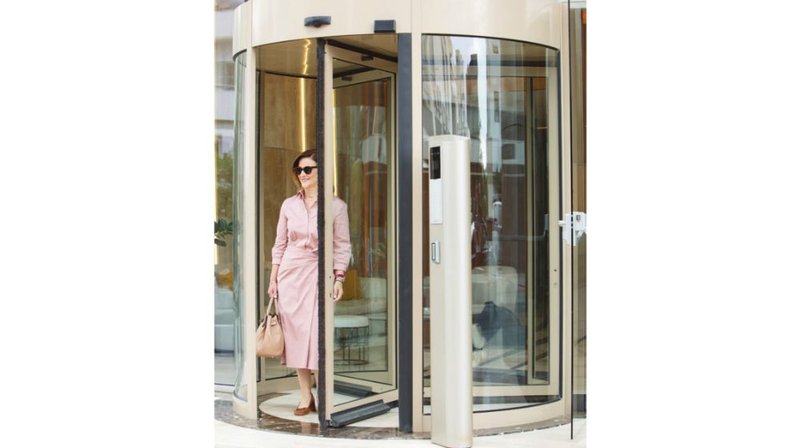 This article first appeared in the 2023 The Cyprus Journal of Wealth Management. Click here to view it.