UCLan Cyprus is hiring an Erasmus and Quality Assurance Officer
09:14 - 31 July 2023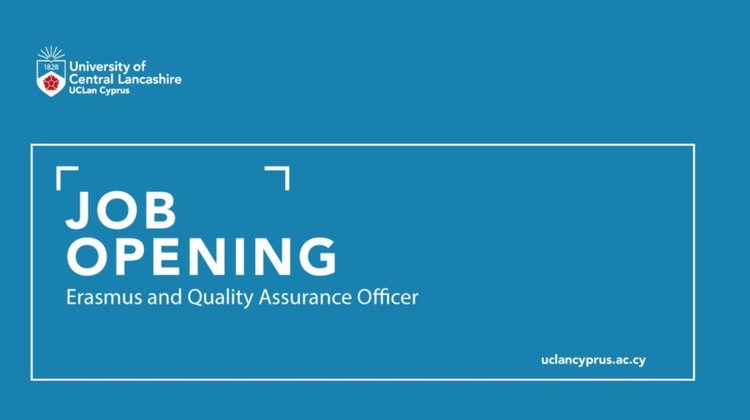 UCLan Cyprus is searching for a talented Erasmus and Quality Assurance Officer to join its UCLan Cyprus family.
"If you're enthusiastic about international education, ensuring excellence in quality, and fostering global connections, this is the opportunity you've been waiting for," it said.
Responsibilities include preparing applications for various Erasmus + calls, mainly related to the exchange of students and staff and academic provisions; preparing and managing the grants and paperwork involved in the Erasmus+ mobility of outgoing and incoming staff and students; managing successful projects for mobility in Europe and Internationally and handling the selection of Staff and Students for Erasmus mobility.
Candidates must have a Bachelor's Degree in Business Administration, Education or any other related qualification (a Postgraduate qualification will be considered an advantage), significant recent experience in a similar position (minimum 2 years) and excellent command and fluency in Greek and English, among other things.
The application deadline is 8 August 2023.
For more information and to apply, click here