Ayia Napa Marina Event Centre lit up red for Thalassaemia Day
10:50 - 09 May 2023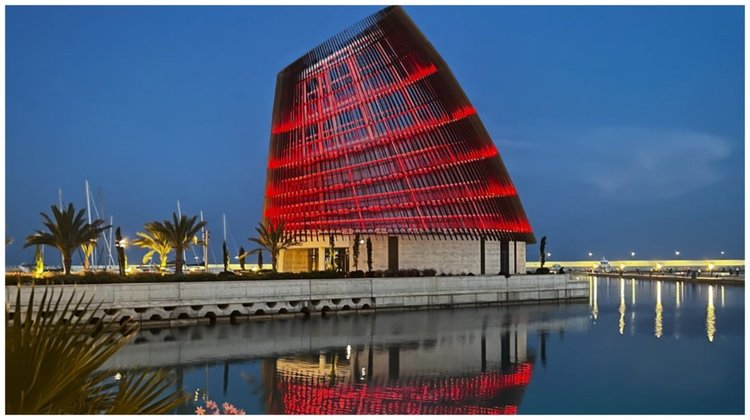 Ayia Napa Marina's impressive Event Centre was illuminated red on 8 May, to mark World Thalassaemia Day and to support as well as raise awareness about the Cyprus Thalassaemia Association.
"Let's create a better world together, through responsible actions and meaningful impact," said the company.
World Thalassemia Day is a global healthcare event commemorated every year on 8 May to raise awareness about the condition among the local public and policymakers, apart from supporting and strengthening the morale of the victims who have battled for years with the fatal disease.
And Ayia Napa Marina's Event Centre was the ideal landmark to bring attention to the day. Completely immersed in the marina environment, the Centre is the marina's main focal attraction. The elliptical and conical glass building is a destination venue and one-of-a-kind architectural marvel in Cyprus. Its eye-catching exterior vertical sunshades create a layered and visually elaborate experience during the day and transform the building into a glowing icon at night.