Icon Stays becomes a pole of attraction for Cypriot and foreign guests
08:49 - 08 May 2023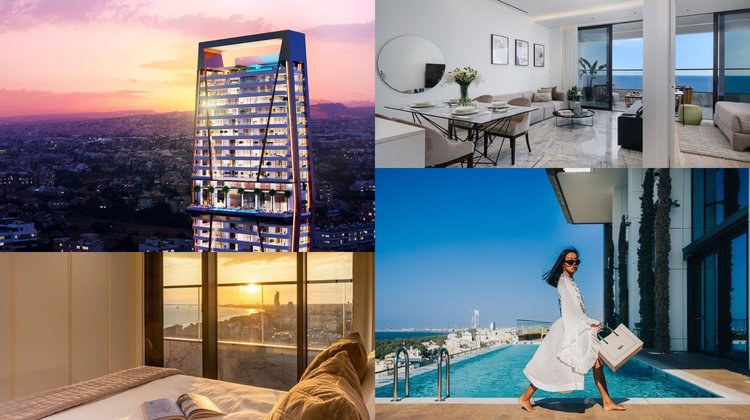 Situated in Imperio's distinctive building on Limassol's shorefront, the first year of operation for The Icon's Icon Stays short-term rental apartments has been particularly successful.
In the first 12 months since the service was first provided, there have been over 4,500 stays there with guests of 65 different nationalities and coming to Cyprus from 55 different countries.
The most frequent visitors are from Cyprus, Israel, Greece and the UK with the service attracting mainly professional people in Limassol for business, including conferences.
The average length of stay is four nights while the apartments are used throughout the year although the months from May to September have proven to be the busiest. There have also been several repeat stays, with the same customers choosing to return.
Many Cypriot guests
A significant number of Cypriots have also been choosing Icon Stays, either for business purposes or for short holidays while many choose to stay there as part of birthday or hen and bachelor party celebrations.
The Icon experience
The impressive 125-meter high and 21-storey The Icon combines hospitality with luxury, offering special moments not only to the owners and permanent tenants of its apartments but also to those who love the pleasures offered by living in a luxurious, high-rise building, overlooking the sea, in a city that buzzes life.
There are one and two bedroom apartments for short term rent, as well as a three-bedroom apartment with a private garden. All have numerous comforts and innovations, combining modern luxury with comfort, are decorated and furnished with the signature of well-known brands and designers, while offering an unobstructed view of the sea.
Luxury with special amenities
Icon Stays customers enjoy a high level of service, equivalent to that of a five-star hotel. Specifically, the visitor can visit, upon reservation, the La Caleta restaurant, one of the best known and most popular restaurants in Limassol, located on the tenth floor of The Icon.
There is also free access to the fully equipped gym located on the 11th floor of the building and the infinity pool on the 10th floor. Also, at The Icon the visitor can enjoy unique moments in the impressive bar that operates on the 10th floor.
In addition, the stay can be combined with a number of other specialised services, including satellite TV, subscription streaming platforms, daily cleaning services, Room Service, free access to The Icon's tennis court, free underground parking, Wi-Fi, Concierge, as well as a 24-hour security service.
The Icon Stays service is available through The Icon website or by phone at (+357)25252925 / (+357)25257092, or by sending an email to bookings@limassolicon.com
(Source: InBusinessNews)