An Employee-centred ethos
Sponsored Article 07:00 - 05 May 2023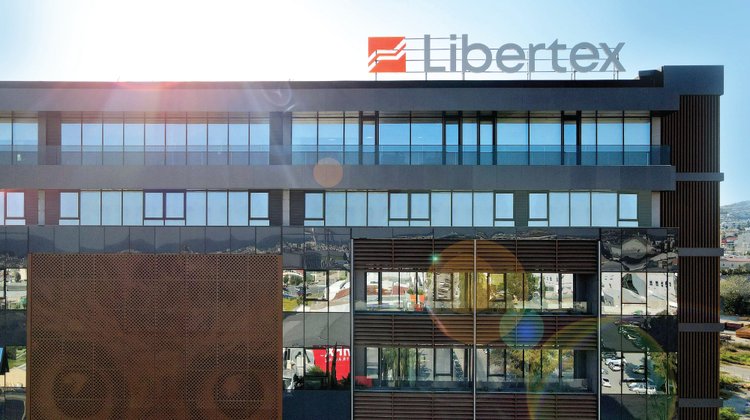 Andrew Williams, Global Head of Human Resources at Libertex Group, explains in an interview how Libertex uses fairness, equality, respect, honesty and transparency to be an employer of choice
"Our employees have always been the most crucial aspect of our company ethos and future growth" says Andrew Williams, Global Head of Human Resources at Libertex Group. "Our values right from the beginning have been fairness, equality, respect, honesty and transparency for everyone and from everyone; and this applies to our clients as well as to our employees."
Part of the Libertex Group, Libertex is an online broker offering tradable CFDs with underlying assets such as commodities, Forex, ETFs, cryptocurrencies, etc., as well as investments in real stocks. The company was established in Cyprus in 2012, while the Libertex Group was founded in 1997. "We currently have over 60 employees in our offices in Cyprus, which is quite an evolution from only a handful of very passionate individuals ten years ago," Williams notes.
Progress for its people is critical to the company, Williams says, which is why learning and developing new skills is an integral part of its culture. "Employees are encouraged to expand their knowledge, at no expense to them, through a variety of high-quality courses and seminars," he explains. The fintech industry is known for being demanding but, as the Global Head of HR notes, "Stress, no matter its root, has no place at Libertex. We try to identify it early on and provide comprehensive professional support, including through our medical insurance provider." The company also takes pride in compensating its employees well. As underlined by Williams, "Salaries in the fintech industry, and especially in our company, are more than competitive because we know this field demands both high quality and hard work from employees. We offer regular performance-driven salary increases, company bonuses, and ongoing real-time evaluation that helps us determine how to move forward with each team member."
New employees are provided with plenty of support on their route to becoming team members. "It's all in the documentation that hired employees receive and the discussions they have in the initial interviews. Our 'veterans' will guide new or potential staff members through everything we consider essential for them to know from Day 1. For Libertex, a pleasant, healthy, and safe working environment is fundamental for the onboarding process and eventual success," Andrew Williams explains. That support doesn't end when the ink on the contracts starts to dry. "Managers are always welcoming, answering questions and taking part in meetings with the new people until they are fully acclimatised. We keep no-one in the dark about any aspect of Libertex's daily operations and future.
Our efforts to create a workplace to look up to when it comes to safety, cooperation and productivity and to effectively establish Libertex as an employer of choice have recently been confirmed by the prestigious certification that we were thrilled to receive from Great Place to Work," he notes. The company's recent GPTW employee-satisfaction certification is only the latest addition to the more than 40 international awards and distinctions that Libertex has received over the years. New employees also receive a welcome pack full of lucrative instant and future benefits, including discounts from vendors across the island, full international medical insurance (including optical and dental) that also covers their immediate family, quarterly corporate bonuses, frequent company events and parties, a Udemy account for business courses, and more.
For Andrew Williams and Libertex's personnel, Cyprus is viewed as a great place to live and work in: "The sun is ever shining and never ceases to fill our office with a positive feeling through our openplan areas and the glass walls that showcase the incredible, unobstructed 360° view that reaches to the sea," he enthuses, noting that the company recently moved into its new offices. He underlines that Libertex provides a relaxed environment that includes many social interactions, a solid ethos and many opportunities for a stable and fruitful career. "At Libertex," he says, "everyone is in good company."
Learn more: libertex.com