Presenting Cypress Park Retirement Village
Special Feature 07:20 - 27 May 2023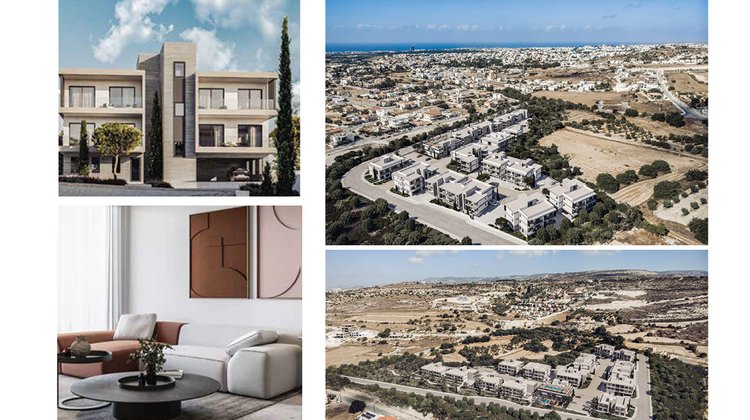 Cypress Park Retirement Village, by Medousa Developers, offers independent 5-star senior living with state-of-the-art facilities.
Resort-style living in the all-inclusive village will make life for you or your loved ones comfortable, secure and enjoyable. Our village gives you the opportunity to become part of something truly unique; it's about living in a community that allows you to stay social, active and connected whilst offering support and security.
Properties for sale
The exclusive 5-star purpose-built retirement community, set in 31,000 square metres of lush landscaped communal gardens, is geared towards individuals over 60. Approximately 104 freehold properties in modern design and the best quality, will be available as studio, one-, two- and three-bedroom apartments.
Location
Cypress Park Retirement Village is located in Geroskipou, the second largest municipality in the Paphos district. A beautiful coastal municipality to the east of Paphos, Geroskipou is known for its rich historical and cultural heritage. It has everything you need but still retains the peaceful charm of a typical Mediterranean community. The International Airport and Paphos town centre are within easy reach.
Amenities
Medical
Fully licensed Medical Centre
On-site nurse 24 / 7
On-call doctor & ambulance service 24 / 7
Emergency call system linked to the Medical Centre
On-site pharmacy
24/7 on-site medical assistance will be operated by our associates Blue Cross Medical Centre and St George's Clinic. These are two of the best-known private hospitals in Paphos, which merged in 2012 to form a comprehensive healthcare centre that is unique to the Paphos district and offers unrivalled expertise, experience and resources.
Recreational
Outdoor & indoor heated pool
Spa and Gym
Communal gardens
Restaurants, Café & Bar
Clubhouse & social events
The centrepiece building in Cypress Park retirement village houses the facilities of the Cypress Club, of which you are automatically a member. These facilities include a restaurant, a bar, a lounge, a health and wellbeing centre, outdoor and indoor heated swimming pools, a gym and a jacuzzi. It is also from here that we run the estate, maintain the grounds and properties, and provide all the services you require.
Security & Support
Gated with a private road
On-site village manager & team
CCTV Cameras
On-site security service 24/7
Wheelchair-friendly options
Feeling safe and secure in your own home is so important – and that's particularly the case as we age. There's nothing like the feeling of being able to enjoy the lifestyle you've worked so hard for, without having to worry about whether your home, your possessions and even you yourself are safe or not. That's why, if you're planning on downsizing from the family home on retirement, you'll probably be considering which living option offers the best security. If you're trying to find an ideal living environment as you transition into retirement, the benefits of a gated retirement community for seniors are truly unmatched.
This Special Feature first appeared in the May edition of GOLD magazine. Click here to view it.