STEP Cyprus Conference: New perspectives in the Trusts Industry Vs global challenges
10:43 - 24 May 2023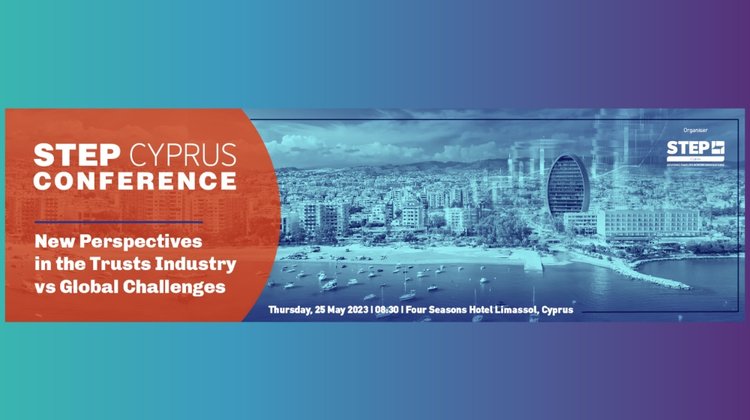 The STEP Cyprus Conference and Gala Dinner are taking place on 24-25 May 2023 at the Four Seasons Hotel in Limassol.
STEP is a global professional body, comprising of lawyers, accountants, trusties, and other practitioners who help families plan for their future. Its mission is to assist families in planning their assets across generations, whilst upholding high professional standards, informing public policy, promoting education, and connecting practitioners globally to share knowledge and best practice.
STEP Cyprus was established in 2003 and has over 170 local members from the fields of legal, accounting, banking and trust. STEP organises a conference that brings together the local related community on an annual basis.
A Gala Dinner will also take place the night before the conference, to celebrate STEP Cyprus' 20-year anniversary.
The Conference will be conducted in English and full participation at the Conference corresponds to up to 6 CPD units.
For the full programme, click here