Health and Safety in the Construction Industry | N.Psaras Construction
Sponsored Article 11:45 - 02 May 2023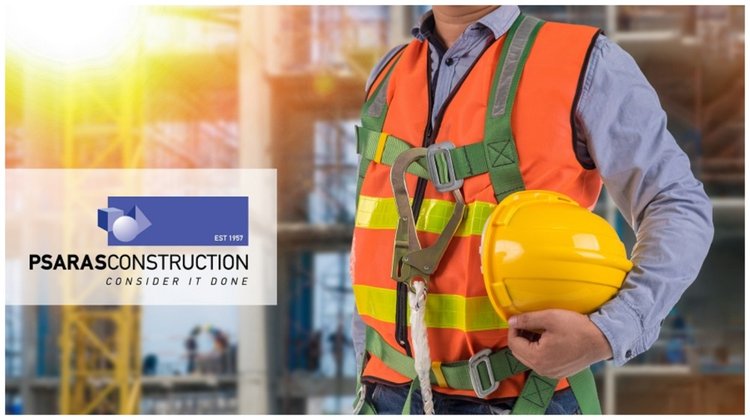 Health and safety in the construction industry of Cyprus is a chapter that requires continuous examination, improvement, and further compliance. This acknowledgement is just as important for construction companies as it is for other parties involved such as consultants and the owners of each construction project. Our main priority must always be the human life, and this can only be achieved through cooperation, raising awareness, and further ensuring adherence to health and safety regulations.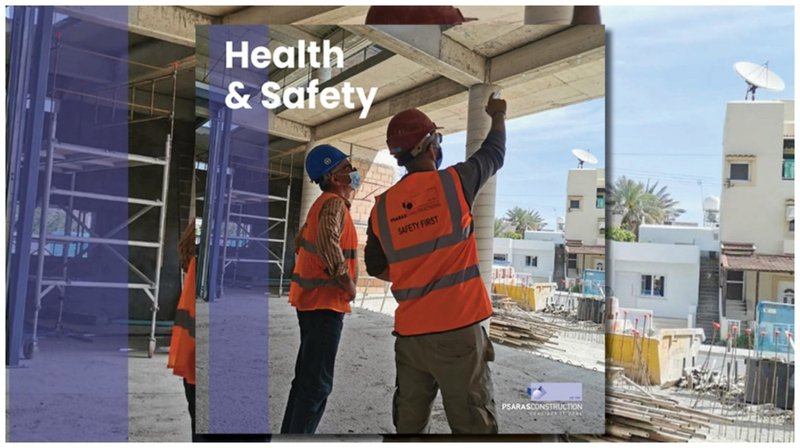 Statistics provided by the Department of Labour Inspection for the last three years dating from 2019 up until 2021 reported a total of 941 injuries in the Construction sector within the unoccupied areas of the Island. A figure rather concerning given the relative total population of Cyprus. A further concern is that this number is based only on incidents which have been officially reported, it is highly likely that many incidents go under the radar as they are never reported to the Department of Labour Inspection.
At N.Psaras Construction we are actively attempting in every way to contribute to the reduction of occupational accidents. Our ongoing trainings consists of raising awareness to all employees with practical theory as well as office procedures which have proven to be the best possible methods in reducing hazards and maintaining a safe working environment. Our official verification for the abovementioned has been provided to us with the certification of ISO 45001:2018 in relation to Occupational Health and Safety and the successful maintenance of our construction sites and offices. The fact that two of our executives are certified with the Internationally acclaimed Nebosh International General Certificate in Occupation Health & Safety is also another factor which supports our efforts and upholds the standards we have created within our organisation.
In addition to these efforts, our company consists of an internal Health and Safety department which comprises of trained and verified officers that undertake inspections on a weekly basis at all construction sites with the aim to create and maintain safe working conditions by reducing the likelihood of possible hazards.
Our ongoing investments that go towards the purchase of new equipment and means of personal protection (PPE) is another important segment of our company's expenses. This investment helps secure safety in all working environments but additionally increases the overall productivity of our employees. It has become clear to us that a safe and pleasant working environment is directly correlated to a more efficient workforce.
Health and Safety is a chapter which does not permit any form of standstill therefore we are devoted to its continuous development and our target remains as ambitious as it always has been, striving for zero accidents.
Orestis Theophylactou
Health & Safety Officer
Nebosh International Certificate in Occupational Health & Safety
N.Psaras Construction Co Ltd