Holiday apartment market value up, commercial property market value down
Marios Ioannou 09:36 - 18 May 2023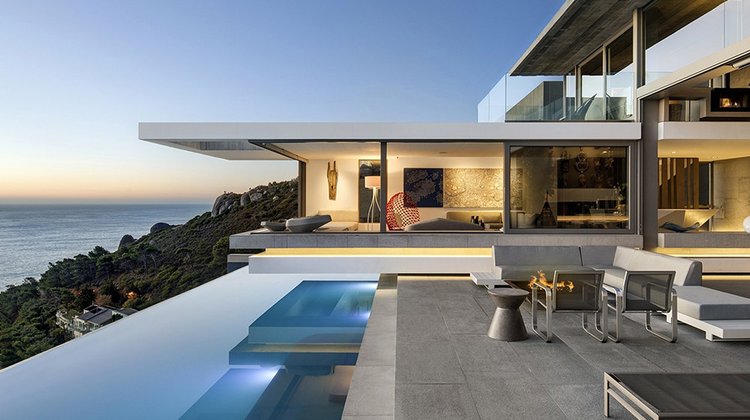 Although the growth in the market value of residential property, both apartments and houses, was mild for the first quarter of 2023, it was more noticeable in the holiday apartment and house category.
At the same time, according to the RICS Cyprus Property Price Index with KPMG in Cyprus, for the first quarter of 2023, commercial real estate market values were fairly stagnant, while the market values of offices and warehouses showed a marginal increase.
All real estate categories showed upward movement on an annual basis, with the largest increase recorded in apartments (10.97%). This was followed by offices (9.63%), houses (8.48%) and warehouses (4.82%), although the market value of commercial real estate increased by just 0.95%.
The first quarter of 2023 also saw quarterly increases in the market value of houses in all cities and notable increases in warehouses and offices in most regions.
Larnaca sees the biggest increase
Larnaca showed the highest rates of market value increases overall, while Nicosia and Famagusta demonstrated the lowest.
The real estate sector with the best overall performance of the quarter was warehouses, showing notable increases in Limassol (3.33%), Larnaca (2.56%) and Paphos (2.78%).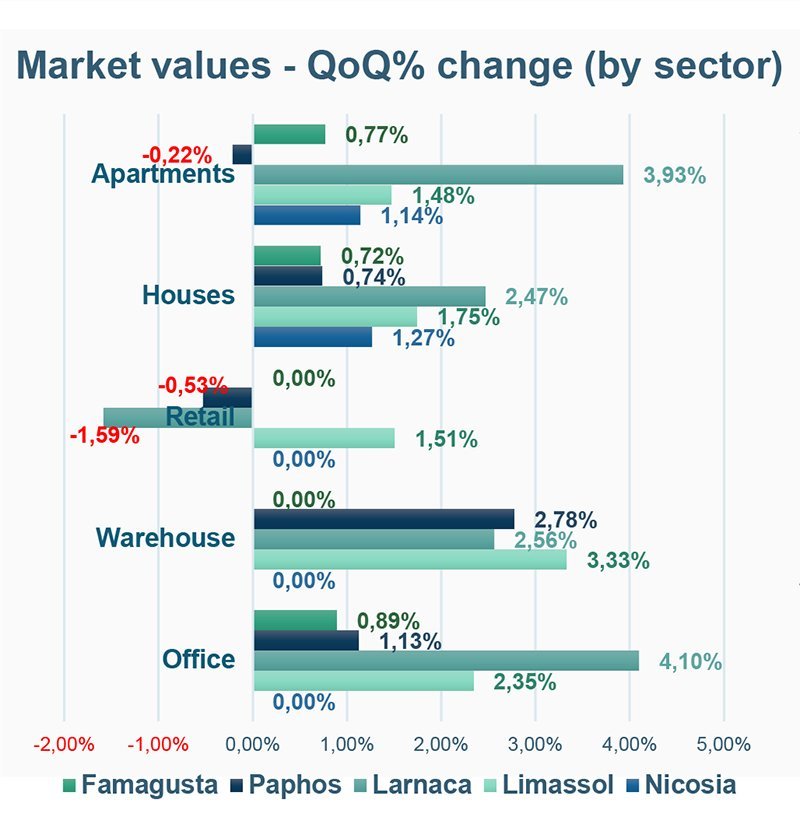 On the other hand, offices showed the largest quarterly increase in Larnaca (4.10%), with apartments in Larnaca following slightly below with an increase of 4%.
On the contrary, the commercial real estate sector showed increases only in Limassol (1.51%) and actual decrease in Paphos (0.53%) and Larnaca (1.59%).
Holiday homes are a rapidly growing sector
There has been a more dynamic trend in the price of houses used for holidays. Both holiday apartments and holiday houses saw the highest increases of the quarter amongst all property categories.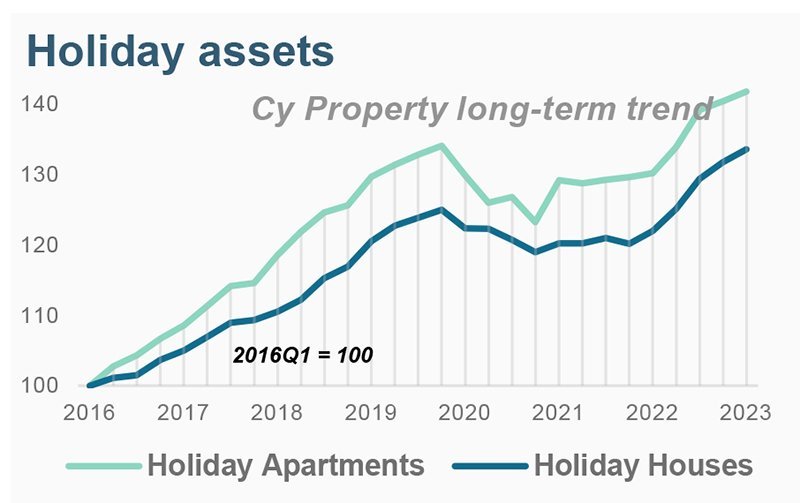 On a year-on-year basis, both categories showed growth with holiday houses leading the way with 9.50% versus 8.86% for holiday apartments.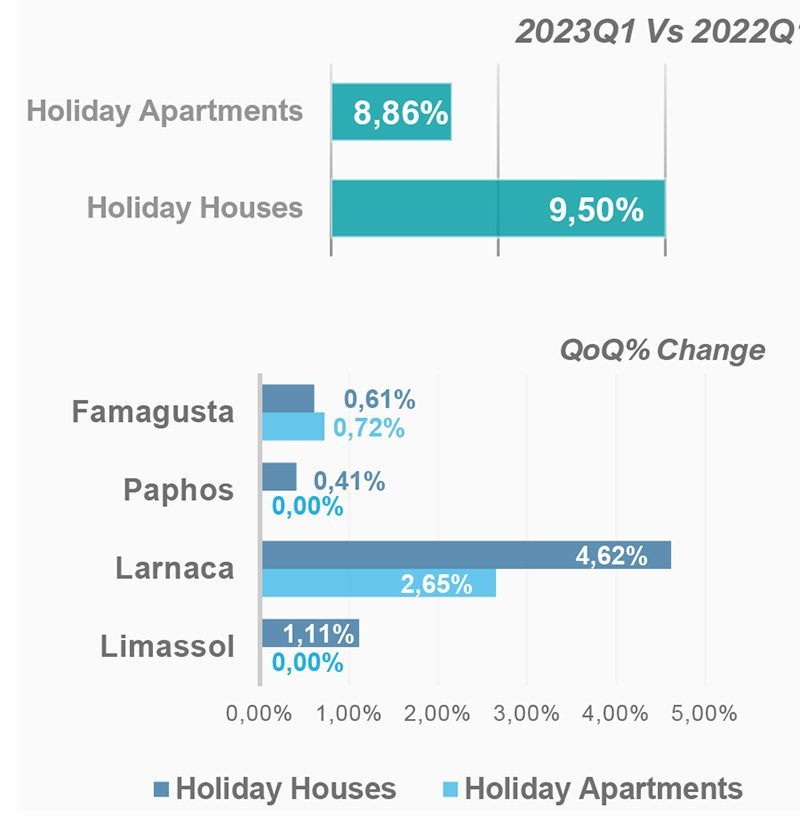 Comparing the changes in market values ​​compared to the last quarter, Larnaca in the first quarter of 2023 demonstrated the largest price increase for both holiday apartments (2.65%) and holiday houses (4.62%).
The market values of holiday apartments in Limassol and Paphos remained stable, while the rest of the regions showed moderate increases in both categories.
Renting out your holiday apartment pays off
Rental value showed an annual increase (compared to the first quarter of 2022), with the highest increase in holiday apartments (31.35%), followed by apartments used for permanent residences (29.07%), houses used for permanent residents (26.32 %), holiday houses (16.08%) and offices (14.13%).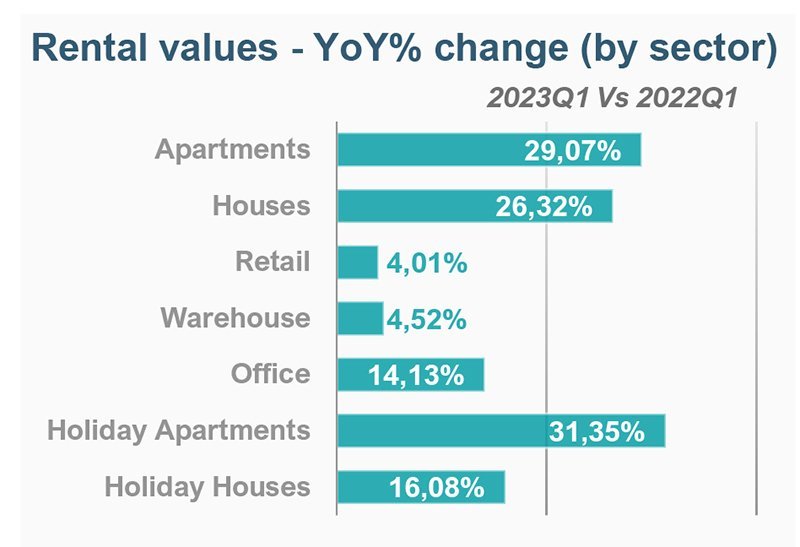 On the other hand, the lowest annual increase was recorded by rents for commercial properties (4.01%) and warehouses (4.52%).
(Source: InBusinessNews)