TechIsland 2nd IT Ladies Meet up participants learn to embrace change
09:05 - 18 May 2023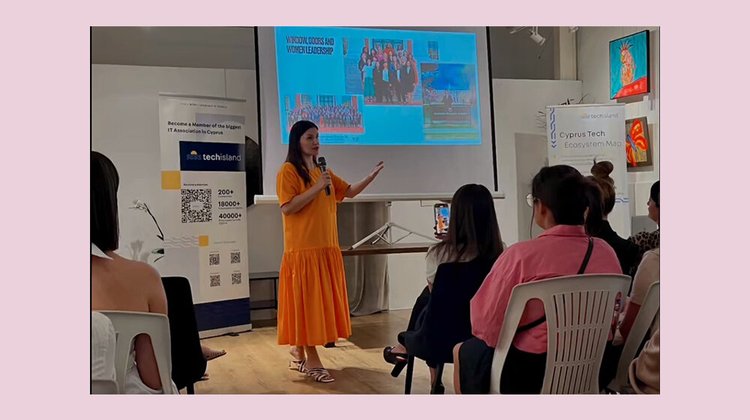 A full house of participants at TechIsland's recent 2nd IT Ladies Meet up event learned how to overcome immunity to change.
Powered by Limassol-based global advertising network Adsterra and TechIsland, a non-profit organisation with the vision of transforming Cyprus into the tech island of Europe, the event was addressed by TheSoul Publishing's Chief Human Resource Officer and Harvard Alumnus Aleksandra Sulimko.
According to a TechIsland announcement, Sulimko "gave an insightful and interactive presentation on the steps we need to take to make change happen, by eliminating our fears, worries, and the big assumptions underlying them. Aleksandra had the audience on their feet, engaging in fun and interactive exercises to see in practice how to overcome immunity to change"
Click here to get a glimpse of the highlights of the event.