Bank of Cyprus Group reports profit after tax of €95m for first quarter of 2023
10:13 - 16 May 2023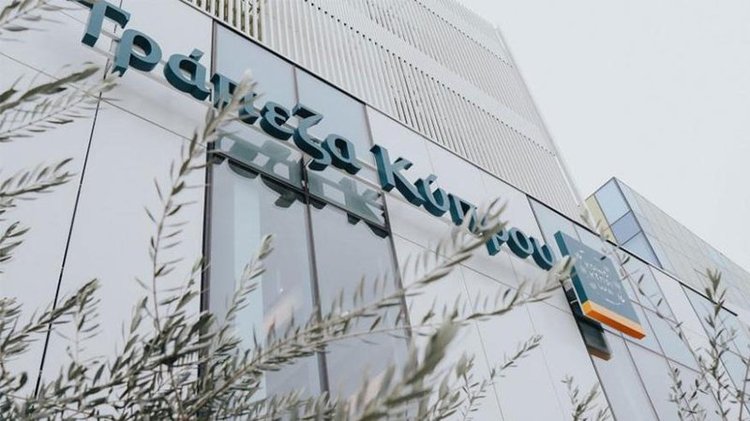 Bank of Cyprus Group has reported a generated profit after tax of €95m, corresponding to a ROTE of 21.3%.
Total income amounted to €234m of which €162m relates to net interest income, something the Group noted was more than double last year's level.
Commenting on the results, which were announced on 16 May, Panicos Nicolaou, CEO, Bank of Cyprus Group, said, "This year we have achieved a significant milestone with the delivery of our longstanding intention to resume dividend payments after 12 years. This represents an important step in the Group's journey of delivering sustainable profitability and shareholder returns."
According to Nicolaou, Bank of Cyprus has proposed a dividend of €0.05 per ordinary share, in respect of 2022 earnings, equivalent to a 14% payout ratio on adjusted recurring profitability or 31% based on profit after tax as reported in 2022 annual report. Going forward, dividends are expected to build prudently and progressively towards a payout ratio in the range of 30-50%, he said.
"The dividend decision was supported by the strong start to the year with the performance in the quarter ahead of our FY2023 targets. Overall, we generated profit after tax of €95m, corresponding to a ROTE of 21.3%. Total income amounted to €234m, of which €162m relates to net interest income, more than double last year's level. The growth in net interest income was underpinned by interest rate rises as well as a continued modest deposit pass-through level. Our non interest income of €72m (increased by 8% on prior year) remained a significant contributor to our profitability and diversified business model," Nicolaou continued.
He also said that, despite elevated inflation, Bank of Cyprus' cost base was 3% lower on the prior period, reflecting the benefits from recent efficiency actions. As a result, the cost to income ratio (excluding levies and contributions) stood at 34%, compared to 60% in the prior year, Nicolaou noted.
He continued, "Our cost of risk remained broadly flat at 44 bps reflecting our resilient credit portfolio quality. Asset quality is in line with our targets, reflected in an NPE ratio of 3.8%, and an improved level of coverage of 73% as at quarter end."
"Against the backdrop in the global and European economic environment, the Cypriot economy continues to demonstrate its strength with GDP forecast to grow by c.2.8% in 2023, which is expected to outperform the Eurozone average. As the largest financial group in Cyprus, we continued to support the economy by extending a seasonally strong €0.6b of new loans in 1Q2023, an increase of 41% on the prior quarter, whilst maintaining strict lending criteria. Our performing loan book grew by 1% both qoq and yoy to €9.9b," the CEO noted.
He also said Bank of Cyprus' capital position "remains robust and comfortably in excess of our regulatory requirements. We ended the quarter with a CET1 ratio of 15.2% and a Total Capital ratio of 20.3%, generating c.90 bps of organic capital"
According to Nicolaou, the Group;'s liquidity position also remains robust, "stemming from our highly liquid balance sheet and growing retail-funded deposit base. As at 31 March 2023, our cash balances amounted to €9.2b whilst our deposits remained flat qoq, but increased by 7% on the prior year to €19.0b."
"2023 is providing evidence of the Group's transformation into a strong, diversified, well-capitalised and sustainably profitable banking and financial services group. We have closed the chapter on the restructuring effort of recent years and have started a new chapter in which we aim to provide sustainable returns to shareholders, while continuing to serve our customers, support the Cypriot economy and contribute to the community. Our positive set of financial results this quarter provides the foundations to help us deliver against our targets. We look forward to presenting and discussing an update of the Group's outlook at our Investor Update, on 8 June 2023," the CEO concluded.