Covve Co-founding CEO: Relationships have been the most important driver in my career
07:26 - 16 May 2023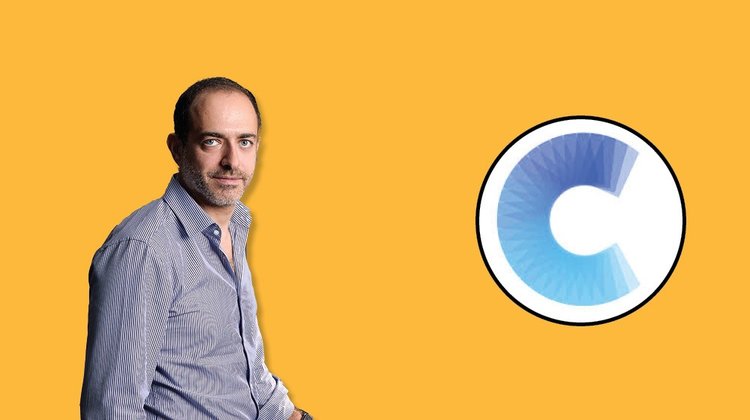 Yiannis Gavrielides, Co-founding CEO of Covve, an app that helps people grow and nurture their contact network by providing them with the tools to connect and stay in touch, explains why maintaining a strong personal and professional support network is important for startups.
What lessons have you learned while working in a startup ecosystem like that of Cyprus, and how have you stayed motivated and focused during challenging times?
Cyprus' startup ecosystem is still in its early stages with few well-funded companies and no big exits. This pushed us to be much more outward-looking as a team, not only in our commercial activities but also in fundraising and recruitment. To stay focused and motivated, I rely on a strong personal and professional support network. My relationships have been the most important driver in my career and Covve's vision is to help everyone be effective in building meaningful relationships
How have you approached fundraising for your startup, and what challenges have you faced in securing investment?
Fundraising is a challenging activity for most startups. The early stage of the Cyprus ecosystem, with no sizeable institutional venture capital investors and few active angels, makes it a very hard place to raise funding. We focus on actively looking for non-institutional investors and we are prepared to educate investors that are less aware of venture investing. Again, being very outward-looking and approaching international institutional investors has helped us secure institutional funding.
How have you adjusted your business strategy to account for the nascent nature of the local ecosystem, and what changes have you made to stay competitive?
We make sure we have experienced people from outside the local ecosystem in most
functions of our business. We have a branch in Greece to attract experienced engineering talent, we work with partners and service providers in the US, which is our main market, and have internationally successful entrepreneurs on our Board. We also proactively build and manage relationships with entrepreneurs and subject matter experts in more mature ecosystems, mostly in the UK and the US, who offer advice and connections.
What advice would you give to other founders navigating this environment?
Focus on building and proactively managing relationships with key people outside the local ecosystem. Cypriot and Greek entrepreneurs who have been successful abroad are an obvious starting point. People in international tech companies that have relocated to Cyprus are another great opportunity. You can then grow a valuable network through introductions.
How would you like to see the Cyprus startup ecosystem evolve over the next few years?
It would be great to see more and bigger exits. That would inspire people to turn to entrepreneurship and investors to consider angel investing and venture capital. This would then supply the ecosystem with experienced entrepreneurs to advise and support new founders.
What is it? An app that helps people grow and nurture their contact network by providing them with the tools to connect and stay in touch | Founded: 2013 Headquarters: Nicosia, Cyprus | Number of employees: 16 | Funding secured: €5 million
This interview first appeared in the April edition of GOLD magazine. Click here to view it