LPM Restaurant & Bar Limassol Celebrates its 1-Year Anniversary
12:37 - 11 May 2023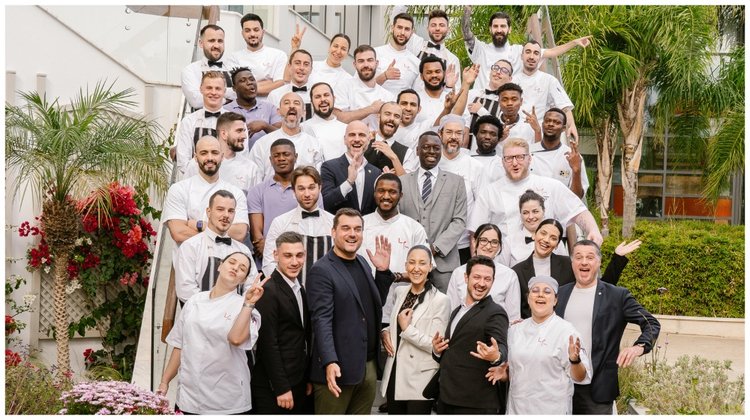 LPM Restaurant & Bar Limassol at Parklane, a Luxury Collection Resort & Spa, Limassol has announced a two-day celebration in May to mark its 1-year anniversary.
"Guests are invited to join us for two unforgettable evenings of fine dining and entertainment by The Troubadours on our newly opened terrace, offering stunning views of the enchanting gardens and the deep blue of the Mediterranean Sea," it said, referring to the celebration that will take place on 24-25 May.
Since opening its doors one year ago, its Riviera-inspired dishes prepared à-la-minute, fruits de mer freshly sourced from these waters, world-class cocktails and wines carefully selected to complement each dish, enhancing the dining experience, LPM Restaurant & Bar quickly became the destination for those seeking an exquisite culinary journey.
"LPM Restaurant & Bar has brought a unique atmosphere to Cyprus that cannot be found anywhere else on the island. Here, the joie de vivre of French Riviera meets the spirit of a creative and vibrant era, La Belle Époque, and food to make you smile with its freshness and its delicate intensity."
LPM Limassol is also preparing something special to launch for this summer. "The team is thriving on the excitement of creation and new experiences," it said. "Their curated cocktail menu that is soon to be released, showcasing a selection of expertly crafted cocktails, each a masterpiece of flavours and artistry, is a testament to that."
To mark its first successful year, LPM Restaurant and Bar has planned a two-day extravaganza. "The Troubadours, French Riviera's charismatic party band, will be with us to celebrate a year of food, drink, people, and setting coming together to create something unique." It said.
"Known for their eclectic repertoire and lively performances, these four dashing gentlemen in fine suits can burst into any room and cause an immediate flurry of excitement. With an acoustic & electric guitar, a double bass, and a miniature customized drum kit, they offer a show of unique charm that is magnified by their diverse repertoire of hits spanning over five decades."
LPM Restaurant and Bar is celebrated for its imaginative Riviera-inspired cuisine, thrilling original cocktails, and harmonious design is world-renowned. Taking guests on a journey through its menu of delicate intensity, memorable, and delightfully surprising combinations that explore the essential joy at the heart of Mediterranean ingredients at their peak. An all-encompassing destination inspired by the affectionate culture off the coasts of South of France, find bold yet refined flavours, daring and irreverent energy, and first-class hospitality. Along with Limassol, LPM Restaurant & Bar is also located in Abu Dhabi, London, Dubai, Miami, Hong Kong, Riyadh, and now, Doha.
To join the celebrations, you can make a reservation by calling 25-862222