"This is the most exciting and difficult thing you'll ever do"
07:25 - 11 May 2023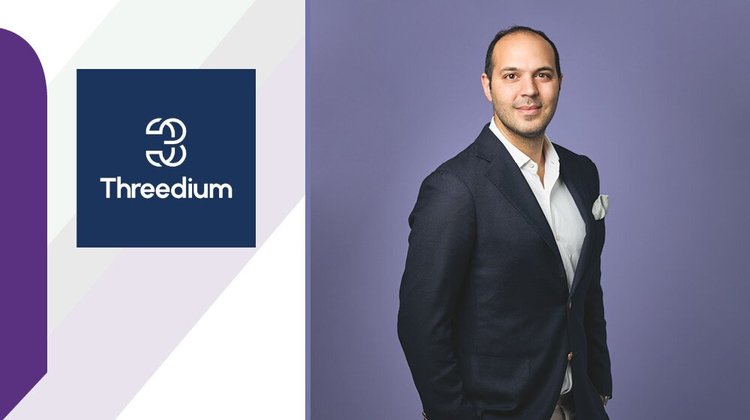 Mike Charalambous, Founding CEO of no-code 3D/AR Cloud Infrastructure Threedium shares his experience of building a thriving startup.
What were the key factors that contributed to your startup's success, and how did you identify and capitalise on them?
The team is the number one foundation for success – highly ambitious and motivated individuals dedicated to pioneering the next generation of commerce. Secondly, building a product that does exactly what it promises stakeholders and target customers. In our case, it was delivering a top-quality and scalable infrastructure to launch high-fidelity 3D/AR product experiences to enhance customer engagement and mitigate supply chain pressures. Then, one can never ignore the significance of luck and time. Being in the right place at the right time with a highly functional product enabled us to reap the benefits faster. Even though luck is downplayed, it is always a major component of success. Finally, customer service and after-sales support are always important in building a robust land-and-expand sales strategy with enterprise contracts.
How did you build and develop your team, and what key skills and expertise did you prioritise when hiring?
You don't need huge teams. For the first three years of our journey, our team was big enough to be sustained by an XL pizza order. All you need is a nice blend of tech and commercial experts: a CTO with high specialisation in the technology you are disrupting (in our case, 3D compression and API distribution), a growth hacker able to quickly unlock inbound opportunities for the cloud platform, and salespeople who never stop generating opportunities and excitement within the targeted verticals. They should be good enough to form a dynamic team to get you off the ground and fuel your rocket ship.
Looking back, what were some of the biggest challenges you faced as a startup founder – especially those around funding – and how did you overcome them?
Unfortunately, we live in a rigged world where a good startup is measured by its funding success. Therefore, building a company to fit pre-existing VC frameworks is always a challenge. And it's a numbers game – you must pitch to hundreds of investors to optimise and perfect your pitch. But, once your go-to-market strategy is fully defined and the first revenues start flowing in, you know that your company is well-positioned to succeed in the market. As you continue to grow and reach more significant fundraising rounds, such as Series A, always ensure you have a CFO, or a proper financial person, to support you and portray the quality of your revenue and gross margins to your existing and new investors. This always helps build strong credibility and word-of-mouth within the VC world. However, with the current macroeconomic headwinds, funding is shifting away from the traditional model. Long gone are the days of easy capital; never build a company that depends on external capital to survive, but one that can become self-sustainable and cash flow-positive fast!
What advice would you give to founders just starting out, and what qualities do you believe they need to succeed?
Be yourself, never exaggerate, never over-promise, be receptive to feedback, and understand that you need people around you with complementary skills to bring your ideas to life. Also, be programmed to self-motivate yourself during the lows and supercharge yourself during the highs. Remember, this is the most exciting and difficult thing you'll ever do, and you need to be 100% dedicated to the cause. Most importantly, be humane and humble. Yes, you're building tech but, in the end, it is humans who'll buy into it.
What change would you like to see to the Cyprus startup ecosystem that could increase the number of success stories?
More direct or easy flights to key hubs, since global infrastructure is key when you are set to scale. Unfortunately, the existing Cyprus flight infrastructure is very poor, to the point that it prevents global access. Also, we need better and faster entrepreneurial state funding schemes and grants. Threedium has been doing so much to support and portray Cyprus to the world as a pioneering tech hub and yet, sadly, we have never received any sovereign support.
What is it? A no-code 3D/AR Cloud Infrastructure.
Founded: 2017
Headquarters: London, UK
Number of employees: 35
Funding secured: US$3.8 million
This interview first appeared in the April edition of GOLD magazine. Click here to view it.