"We always hire for passion, personality and cultural fit"
07:30 - 10 May 2023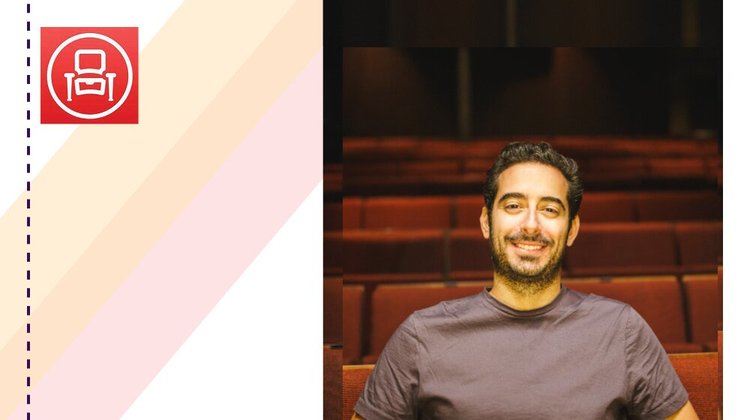 Michael Hadjijoseph, Co-founder & CEO of Stage Door, a new-generation theatre guide and booking platform suggests the right team is key to startup success.
What were the key factors that contributed to your startup's success, and how did you identify and capitalise on them?
One was the fact that we identified a clear gap in the theatre industry quite early on and we knew with relatively high confidence that what we were building would eventually be attractive for some of the key players in the industry. We were very naïve at the time and underestimated the challenge, but with perseverance and having built an amazing team we got there in the end. It would have been very easy to quit during COVID-19, when our industry was shut for almost two years. It was the support of the team at the time as well as my co-founders from Invelopment Partners and a few of our investors that enabled us to persevere and emerge stronger in 2022. This led to the acquisition of Stagedoor by Trafalgar Entertainment in 2023.
How did you build and develop your team, and what key skills and expertise did you prioritise when hiring?
Being a small company, we always hired for passion, personality and cultural fit. On our team, a lot of people wear different hats so our approach was to hire smart generalists and tailor roles around them, rather than trying to fit people into pre-defined roles.
Looking back, what were some of the biggest challenges you faced as a startup founder – especially those around funding – and how did you overcome them?
Finding the right investors was always a challenge because there was a question about whether the theatre industry was big enough or too niche to go down the Venture Capital route. We quickly pivoted our approach and focused on Angel Investors from Cyprus or the UK who were either passionate about theatre, or tech entrepreneurs or people who believed in our ability to execute the vision. We were lucky to have such an amazing group of investors as part of our journey. The biggest challenge we faced was during COVID-19 when our revenues dropped to zero overnight and we had just begun fundraising. That process was immediately frozen, so we had to go back to the drawing board and figure out how to keep the company alive with only a couple of months of cash reserves left. We're proud that we kept the whole team on board during those difficult times and managed to quickly build a new offering called Offbackstage, which enabled us to raise investment under a new narrative and vision.
What advice would you give to founders just starting out, and what qualities do you believe they need to succeed?
The most important thing when starting out is to have a strong, aligned and connected founding team. Besides that, If I were to start out now, I'd make sure that I was tackling a big market that was also hot in the VC space, ensuring that the offering was generating revenue from day one, had good margins and that my (and my co-founder's) abilities were the right fit for making it a success.
What change would you like to see to the Cyprus startup ecosystem that could increase the number of success stories?
I think the two most important levers which could contribute to Cyprus' startup ecosystem success are: (1) Attracting/producing more talent with international ambitions; and (2) Offering more access to funding, whether through more aggressive tax incentives for angel investors (like in the UK with SEIS/EIS) or strong incentives for Venture Capitalists (something that's beginning to happen).
What is it? A new-generation theatre guide and booking platform. | Founded: 2015 | Headquarters: London, UK & Nicosia, Cyprus | Number of Employees: 11 | Funding secured: £1.8 million
This interview first appeared in the April issue of GOLD magazine. Click here to view it.