An exclusive look at Watches & Wonders 2023
Artemis Constantinidou 07:00 - 29 April 2023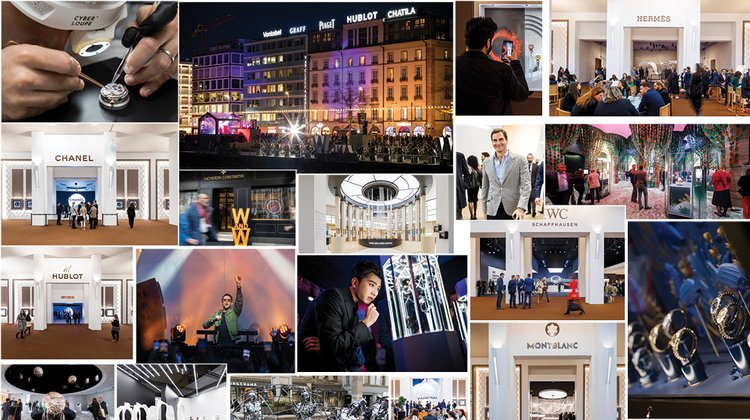 Watches and Wonders Geneva 2023 – the largest watchmaking industry event in Geneva – opened its doors once again on 27 March at Palexpo in the presence of representatives of the cantonal and municipal authorities and the 48 CEOs of this year's exhibiting Maisons.
In their speeches, Jean-Frédéric Dufour, President of the Watches and Wonders Geneva Foundation – organizer of the Salon – and Mauro Poggia, President of the State Council of Geneva, emphasized the dynamism and importance of such an event for the watchmaking industry and for the Canton and City of Geneva. They also mentioned the need to speak to future generations and the importance of creating new vocations. It was an opportunity for the industry to come together and speak with one voice.
For the first time, the organisers designed a two-part programme, in the Salon at Palexpo and in the City in central Geneva respectively. This rich and original programme unveiled the most hidden aspects of the industry's craftsmanship and expertise, while revealing the new creations for 2023.
On 1 and 2 April, Watches and Wonders Geneva opened its doors to the public. Connoisseurs and enthusiasts were able to discover the marvels of the exhibiting Maisons, from the greatest historical watchmakers to independent workshops and artisans. The festival of watchmaking ("In the City") was open to everyone and visitors could wander freely through the Rues Basses of the city centre and spot the WandW display columns. This was a sign that the boutiques had surprises in store: including historical pieces, demonstration workshops, a chance to chat with the watchmakers, a preview of new pieces, etc. An interactive watch rally was also organized, in which the public was able to discover the participating boutiques and emblematic sites.
On 30 March, all the participating boutiques stayed open until 9pm, while a special programme had been created for the evening of festivities. Artists, dancers and musicians took over five stages along the streets. At the Pont de la Machine, there was a conference on "Geneva, Switzerland and Watchmaking" while food trucks were stationed at the city's main crossroads ahead of the concert by the celebrated DJ/Producer The Avener at the Quai du Général Guisan.
Watches and Wonders Geneva 2023 closed with record figures throughout the week: 43,000 unique visitors (compared to 22,000 in 2022), 5,400 retailers, 125 nationalities, and 35,000 overnight stays, while the number of end-consumers doubled during the first five days.
The number of shares on social networks exceeded all expectations, with 1.8 million posts mentioning #watchesandwonders and an estimated reach of over 600 million people – an all-time high.
This exclusive presentation first appeared in the April edition of GOLD magazine. Click here to view it.