Imperio Group's Misirlis: There is not enough real estate to meet the huge rise in demand
Jacqueline Theodoulou 14:08 - 29 March 2023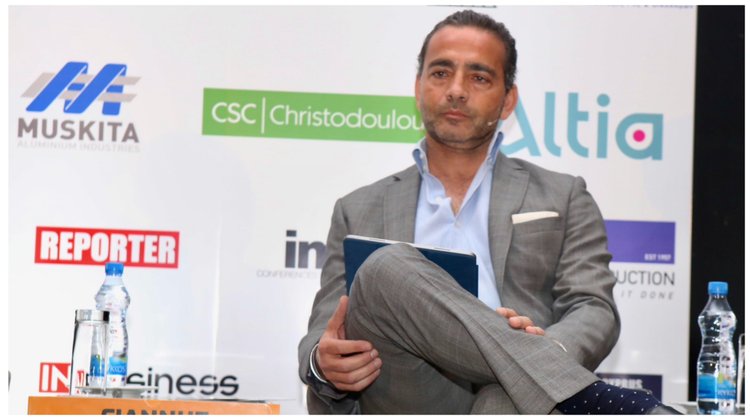 The huge demand for real estate resulting from the mass arrival of international tech companies to the island has not been met with an increase in supply, which is a challenge for the sector according to Yiannis Misirlis, Founding Director of Imperio Group.
Addressing a round-table discussion at the 17th Real Estate & Construction Conference & Exhibition on Wednesday, Misirlis said there has been a massive increase in the number of foreign companies either moving their headquarters or simply opening an office in Cyprus, especially after the Russian invasion of Ukraine.
Though the rise in demand began just after the pandemic, when local investors had more money to invest and they were helped along by the banks' mortgage schemes.
"So demand increased, and this led to an increase in prices, both for apartments and offices," said Misirlis. "We observed an unprecedented increase in rent prices, particularly in Limassol and Nicosia where demand is higher. On the other end of the spectrum, one would expect that supply would increase also. Which it hasn't."
The market conditions in recent years have created an explosive cocktail, he said. "We have an inflation rate that the banks are struggling to contain, a huge increase in construction costs – the price of raw materials is dropping abroad, not yet here – we have the high interest rates which makes project financing extremely expensive. And we have a deterioration of the trust that many developers have in the market."
As a result, many developers cannot or will not start new big projects, said Misirlis. And so, a decline in demand should be expected in the coming years, which isn't ideal. "If we want the country to remain competitive, we will have to solve this problem immediately. We definitely need a proper housing policy. Countries abroad can more or less predict the demand of the following year and take measures to keep in line. As real estate is a free market, by increasing supply this will definitely reduce rent prices and make them more affordable and we may also be able to contain the price to purchase a flat or office," said Misirlis.
He further called on the state to provide incentives, not just for foreign workers but also locals, to keep the dream of owning a home alive for Cypriots. "This is even more imperative now that interest rates have increased," he pointed out.
Misirlis underlined the need for more infrastructure to accommodate foreign workforce, with schools being a very important aspect. Currently, there is a serious shortage of schools for foreigners to enroll their children, while there are huge waiting lists.