Binance: Regulation and rebuilding trust in the crypto industry
10:05 - 02 March 2023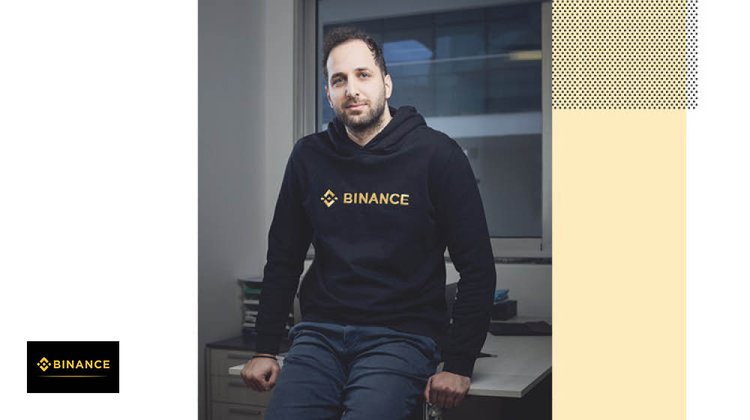 Andreas Vlachos, Growth Manager Greece & Cyprus at Binance, explains how his firm and others are working to repair damage to the crypto industry, as more and more major international companies embrace blockchain technology to power their services.
2022 was a significant year for crypto, with both intense momentum and massive valuation drops while the sector was also marred by criminal activity. What do you consider to have been the most significant developments?
2022 was a year in which certain breaches of trust dealt a blow to the overall perception of the blockchain industry. These incidents also affected investor confidence, so it seems that a significant amount of time will be needed for the industry to mend. Beyond the fluctuations and bankruptcies of certain industry players, the crypto industry has made significant progress in terms of building products and services, enhancing accessibility and providing solutions to key problems. Ethereum's shift from a proof-of-work consensus algorithm to proof-of-stake is probably the most significant scalability upgrade. Besides enhancing efficiency and speed, Ethereum's energy consumption has fallen by over 99%.
What about blockchain technology?
Improved accessibility to blockchain services lowers barriers to entry and facilitates adoption. Global institutions, including KPMG, JPMorgan, Mastercard, Nasdaq, McDonald's, Google Cloud, Sony and Nike are among the many organisations that have partnered up with blockchain organisations and introduced blockchain-powered solutions addressing their markets. At Binance, we are working hard to rebuild trust in the wider blockchain industry by focusing on transparency, such as through our proof-of-reserves (PoR) Merkle Tree system, which allows anyone to confirm that their funds are matched 1:1 on Binance, and the topping up of the value of our Secure Asset Fund for Users (SAFU) to $1 billion. Regulation has also been a hot topic across the globe, showing the need for adequate regulatory frameworks that favour the development of a secure ecosystem to protects users and the growing acceptance of the blockchain and crypto industry by institutional investors. Binance has obtained licences, registrations, and approvals in 15 jurisdictions, including most recently Sweden and Poland in Europe. We also prioritise user security and, therefore, we grew our security and compliance team's headcount by 500%. As education is key in the crypto ecosystem, we have also organised and participated in more than 70 anti-cybercrime workshops for global investigators and cybercrime fighters. To that extent, the industry embraces more educational institutions launching blockchain-oriented academic programmes and certificates.
How would you describe the investment outlook for the crypto sector in 2023?
Last year was a wake-up call for the crypto industry, following the record highs of 2021. Volatility is an inherent part of market cycles and this includes crypto. While it may be hard to predict what's to come in times of uncertainty, we remain cautiously optimistic as we go into 2023. It is important to remind ourselves that crypto is a disruptive technology which is rapidly developing practical use cases. The challenges that come with this are not only inevitable but must also be embraced. We believe that, regardless of the uncertain times, overcoming these challenges will only help make the industry more resilient and catalyse further innovation.
Is the cryptocurrency space susceptible to the same vulnerabilities as other investment areas affected by the ongoing conflict in Ukraine and climate change?
Macroeconomic developments play a key role in any type of investment. We are hopeful that 2023 will bring the crypto industry greater regulatory clarity. For the last year and a half, we have witnessed substantial progress being made in this regard.
It has been some 14 years since crypto first emerged with the release of Bitcoin in 2009. Now there are thousands of cryptocurrencies in the marketplace. Do you predict continued growth in terms of types of cryptocurrency over the coming years or will only a select few survive?
It is difficult to predict which specific cryptocurrencies will succeed in the long term, but it is likely that those with strong technology, a dedicated community and real-world use cases will have a better chance of survival.
(This interview first appeared in the February 2023 issue of GOLD magazine. Click here to view it.)