Michael A. Omerou: Why data service centres are the supporting pillar of the fourth industrial revolution
07:45 - 19 March 2023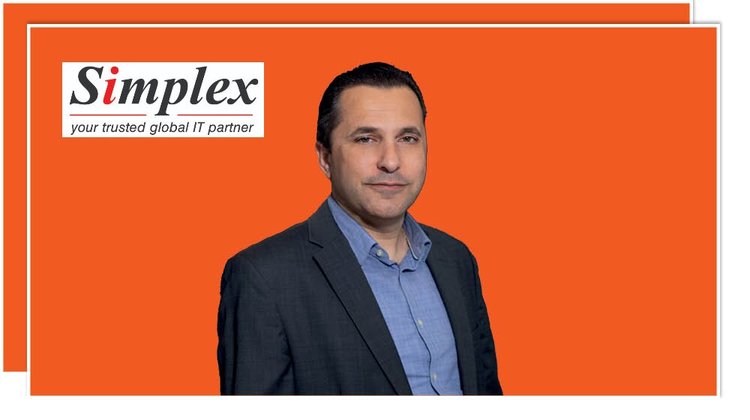 The Director of Simplex, Michael A. Omerou, has revealed more about the first carrier-neutral data centre.
Simplex offers products and services covering the entire spectrum of Information and Communication Technologies (ICT) and thus, becomes your single point of contact, global IT partner.
Among others, Simplex is the only focused Data Centre provider in Cyprus and owner of what is described as the most advanced Data Centre on the island.
What can you tell us about the recent establishment of LCA1?
Simplex has been a pioneer in the data centre industry in Cyprus since 2007, when it operated LIM1, the first carrier-neutral data centre, in Limassol. Building on our legacy, we have recently officially inaugurated LCA1 in Larnaca. It is the largest data centre in Cyprus and one of the most advanced in the region. An investment that will significantly exceed €10 million at full capacity, LCA1 is a world-class facility offering unprecedented efficiency, scalability, reliability and security and a true milestone in the country's digital transition. LCA1 has actually been operating since December 2020 and the international recognition that it has received during these two years is testament to its qualities. It was honoured for Reliable and Efficient Data Centre Operation at the Impact Bite Awards (Greece's most important technology and innovation awards) and shortlisted as a finalist for the 2021 Middle East & Africa Data Centre Development Award of the DCD Awards, which are often referred to as the "Oscars of the data centre industry". These awards are not only important for the company itself but for the country as a whole, literally putting Cyprus on the global data centre map.
What is driving the demand for data centre services?
Digital content, artificial intelligence and big data, cloud adoption, the Internet of Things (IoT) and many other technologies have led to the exponential growth of data. Just imagine that 90% of the world's data has been generated in the last couple of years! All of these, along with Edge Computing, the need to process and consume data closer to its source, are driving data centre demand, even in small markets like Cyprus. Furthermore, in the face of increasing cybersecurity threats, organisations of all sizes are seeking the security, reliability and flexibility that allow them to operate without disruption and with a reduced total cost of ownership (TCO), focusing on growing their core business. Indicative of the demand for data centre services is the fact that it has taken us less than two years in LCA1 to reach the capacity that took about 10 years in our first data centre, i.e. demand is five times higher these days and it keeps accelerating.
How can the country benefit from the data centre industry?
Data Centres are the supporting pillar of the fourth industrial revolution and of paramount importance for the transformation of Cyprus into a true technology hub, helping with the diversification of the country's economy. World-class facilities like LCA1 can act as an investment magnet and a multiplier of economic growth. According to research, apart from the jobs that a data centre directly creates, for every data centre worker, there are five more jobs supported elsewhere in the economy, while for every euro invested in a data centre, a surplus of €8 is generated for the economy over a decade.
Taking advantage of its geographical location at the crossroads of Europe, Asia, Africa and the Middle East, and the political, economic and military instability of its neighbours, Cyprus can attract clients from these countries as well as international technology giants, including content providers, international ISPs, cloud providers and other hyperscalers that can serve neighbouring countries through Cyprus. Apart from the economic potential, data centres enable a country to maintain certain sensitive data locally and also achieve the low latency required by new technologies like IoT and autonomous cars. Data-rich countries attract and generate even more data (often called 'data gravity'). Since data is the oil or gold of our times, Cyprus should work towards increasing its data gravity index, thus, growing its importance as a country in the digital age.
This interview first appeared in the January issue of GOLD magazine. Click here to view it.