Petrolina supports the One Dream One Wish Association as a long-term sponsor of the 'Love Route'
13:01 - 17 March 2023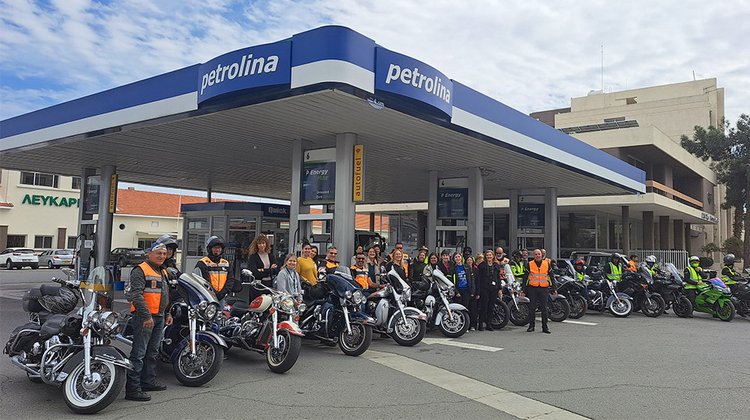 For the 15th consecutive year Petrolina sponsored the annual 'Love Route', which was organised by the One Dream One Wish Association, whose goal is to fulfil the wishes and dreams of children and young people with cancer.
The 'Love Route' is a five-day motorcycle ride, where motorcyclists travel through the towns and villages of Cyprus to increase awareness and collect contributions towards the efforts of the One Dream One Wish Association. The 'Love Route' took place on 15-19 March, 2023.
On 17 March, the 'Love Route' convoy visited the Petrolina headquarters service station on Kilkis street in Larnaca, where they received a warm welcome from the personnel and management. This annual meeting of love is an opportunity for Petrolina to go beyond their role as a sponsor of the event, with the Petrolina personnel making their own donations to the Association., the company said in an announcement on the effort.
"Petrolina would like to once again congratulate the volunteer motorcyclists and members of the Association for their efforts," the company added.
Petrolina's sponsorship of the 'Love Route' is part of its wider support of the One Dream One Wish Association. Petrolina remains committed to supporting humanitarian activities as part of its multifaceted Corporate Social Responsibility programme the company said.