No cause for concern, Hellenic Bank CEO says
07:28 - 17 March 2023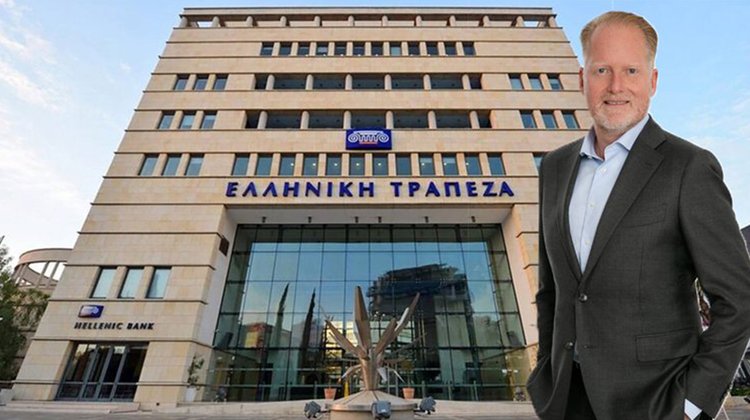 The bank is all right – this was the main outcome of an informal discussion between the Hellenic Bank CEO Oliver Gatzke and members of the press.
The 2022 financial results of the second-biggest lender in the country leave little room for interpretation. Hellenic Bank is comfortably liquid with its Liquidity Coverage Ratio standing a 444% (€6,8 billion are parked in the ECB), well above the minimum requirement of 100%. Indeed, Gatzke noted that this makes Hellenic Bank one of the most liquid systemic banks around. On top of that, the bank has a strong capital position, with profits standing at €24,2 million. "Despite the challenges, the results exceed our expectations, confirming the progress we have made in transforming ourselves into a customer-centric bank," he mentioned.
The bank also closed 2022 with some €16 billion in deposits, of which 90-95% involve Cypriots, with a big chunk falling under the EU's €100,000 depositor guarantee (insurance against losses in the event of big bank failure).
In terms of assets, the bank has some €6 billion in loans and advances, with 90-95%, involving Cypriot customers – net loans went up by 5% YoY, driven mainly by the acquisition of the €346 million acquisition of the exiting RCB's portfolio. "We are a fully Cypriot bank!" Gatzke noted.
Meanwhile, the bank has a diversified securities portfolio, including senior unsecured bonds, covered bonds RMBS (residential mortgage-backed securities), and sovereign bonds (including Cyprus's bonds), among others.
All these, he stressed, should assuage any concerns linked to the SVB fiasco – it not only had stored its money in US bonds, but it also served a very low number of customers – as well as the most recent news of Credit Suisse needing a €50 billion lifeline from the Swiss National Bank. Indeed, the banking system in Cyprus is of not only a different persuasion but also the Cyprus economy has been fairing far better against the inflationary pressures, which were built up by the energy crisis in Europe. This is evidenced by the country's GDP going up by 6,1% (nine first months of 2022), observing a diversification of the economy with the ICT industry now measuring up to 11% of the GDP, while the labour market shows no signs of contraction, with unemployment rates at a stable 6,8%.
As it was reported in an exclusive interview between Gatzke with GOLD magazine in February, the bank is looking into record lending in 2023 with €1,2 billion, expecting to generate profits before tax over €200 million, and more importantly, he believes that the bank's good position should allow it to pay dividends for 2023.