Cyprus-based Apella Games wins trademark battle with Apple
10:06 - 16 March 2023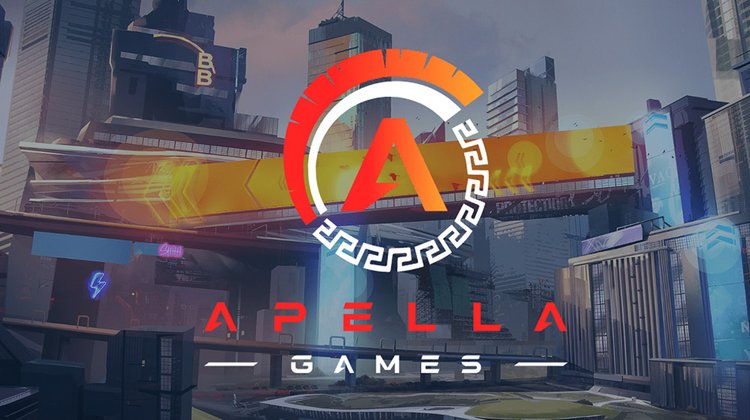 Apella Games has won a two-year long battle against Apple Inc., after the tech giant tried to block the Cyprus-based indie gaming company from registering its name and logo.
Apple had appealed against the trademark application to the European Union Intellectual Property Office (EUIPO) back in June 2021, claiming the mark was visually, phonetically, and conceptually similar to its own.
But in a ruling last February, EUIPO rejected the American multinational's claims, saying that the public would be able to tell apart the two signs, even if they share some of the letters.
It also rejected as "unfounded", Apple's argument that Apella Games would take unfair advantage of its distinctive character and reputation, concluding that it "did not submit any evidence" to that end.
"For these reasons, the Opposition Division does not find it plausible that the relevant consumer, who is considered reasonably well informed and reasonably observant and circumspect, might believe that the goods and services assumed to be identical come from the same undertaking or economically linked undertakings," EUIPO said.
Apple, which said the public could confuse the two marks and associate Apella Games with the Apple trademark, filed a notice of opposition in June 2021 and was given until the end of November to make its case.
"There is no reason for the Applicant to have chosen to use the Application Mark. There are numerous alternative combinations of words and letters which could have been selected instead, that do not call to mind the Opponent's APPLE Mark," Apple said. Its submission, filed after the deadline, consisted of 476 pages mainly of legislation and previous rulings.
But Yana Raevskaya, Head of Prospectacy Ltd's legal department, which handled the case, was having none of it. "This tactic of swamping the Applicant with hundreds of pages of incomplete material speaks to Apple's attempt to intimidate its opponents and block them from entering the market," she said. "The fact that they submitted insufficient material that contained no evidence to substantiate Apple's claims after failing to meet the deadline, raises questions as to the scope of the opposition."
Apple Inc. has two months to appeal the case.
Founded and headquartered in Cyprus in 2020, video game developer Apella Games took its name from the English transliteration of the Greek word Apella, which was the people's assembly in ancient Sparta. Its logo is round, with the letter 'A' in the middle, partly enclosed by an ancient warrior helmet and partly by a meander motif, which is closely associated with ancient Greece.
The founder and Chief Executive Officer of Apella Games, Aleksandra Rudis, said Apple's move was unwarranted.
"As if it was not enough having to deal with the disruption caused by the pandemic and the geopolitical instability, we had to fight a tech giant who decided to go after a small indie company without any valid reason," she said.
Meanwhile, on March 17, exactly two years since the studio was founded, Apella Games will be launching a pre-alpha (not feature-complete) test of their first game, Rite of Titans, a Free to Play hero-centric 3v3 action game that combines arcade sports and ability-based competition.