Thomas Eckelmann: The demand for containerised cargo is expected to remain healthy
07:15 - 16 March 2023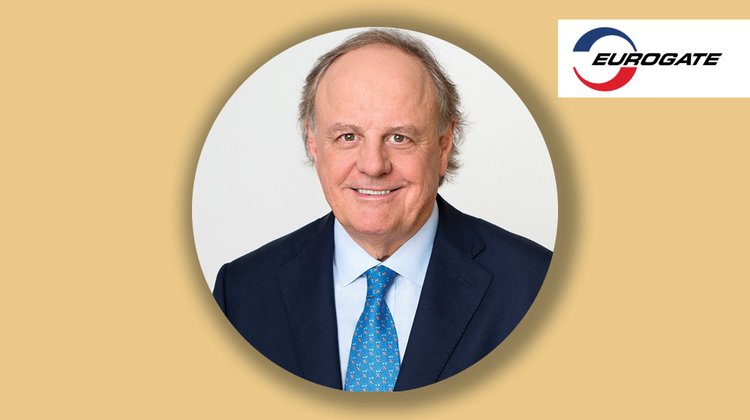 The Chairman of the Board of Eurogate Container Terminal Limassol Ltd shares his view on the sector's future while revealing talks are ongoing with the relevant ministry towards developing the terminal into a regional transhipment hub.
He also explains why Cyprus' ideal geographical position is just one factor that makes it an attractive place to do business.
Can you tell us more about your company, when you were established in Cyprus and how many offices/ members of staff you currently have?
Eurogate Container Terminal Limassol Ltd, was established in 2016 by the consortium partners Eurogate International GmbH, Interorient Navigation Co Ltd and East Med Holdings Ltd. The company was granted the concession to operate the container terminal at the Limassol port. The company took over the container terminal operations in January 2017 and currently employs 200 staff of which almost all are Cypriots.
What do you believe sets your company apart from its competition?
Firstly, Eurogate is the largest shipping line-independent container terminal operator in Europe with presence in North Europe (Germany), Atlantic (Morocco), and throughout Mediterranean (Italy, Cyprus, and Egypt).
The group has been providing quality, efficient, and safe container handling services for over 50 years, while its principals have been engaged in port operations since 1865 with current management being the 6th generation of the family. The success of the group is mainly attributed to the high quality and dedicated personnel, many of them already working with Eurogate in the second generation.
Lastly, Eurogate has a long and successful track record of entering strategic alliances with the world's biggest shipping lines.
How has your experience of doing business in Cyprus been and would you recommend it to other foreign interest companies looking to relocate?
I would certainly recommend Cyprus as a place to do business. The country is located in an ideal geographical position, it has a well-educated and competent local workforce, an attractive tax system, and solid legal infrastructure.
We have a very good cooperation with the Ministry of Transport, Communications and Works. While decision making and execution could be slow at times due to bureaucracy, overall Cyprus is an attractive destination for business.
What is your view of your sector (locally and on a global level) both as it is today and its potential for growth?
Presently, it's a challenging environment for the container terminal operators as they must deal with both the deteriorating global economic conditions and increasing costs, in particular wages, fuel, and electricity.
Despite the economic slowdown, the Cyprus economy is expected to perform better than the average of the Eurozone and grow by 2-3% in 2023 mainly supported by the significant recovery of the tourism sector. Container volumes are correlated with GDP growth and even though the pandemic induced demand for goods is slowing down, the demand for containerised cargo is expected to remain healthy in the medium to long term.
Where do you see your company in five years? Are there any immediate plans for your company you can reveal to us, for example new products, services, plans for expansion?
The ambition of our group is to continuously improve our performance, safety, and environmental standards for the benefits of our customers, employees, and shareholders.
Furthermore, our aim is to develop the terminal into a regional transhipment hub which would provide significant benefits to the local economy. We are in advanced discussions with the Ministry to finalise the arrangement for this additional business.
How much focus do you put on CSR and being part of the local community?
Eurogate places great emphasis on CSR activities and in the context of local activities include the following:
Social - support local sports activities and initiate employee participation in sports events for charity.
Environmental - Participating in actions preserving the environment as well as support local initiatives for environmental actions.
Philanthropic - support local organisations concerning children welfare.