Top 10 Trends Shaping the PR Landscape in 2023
Annamaria Roman 12:00 - 15 March 2023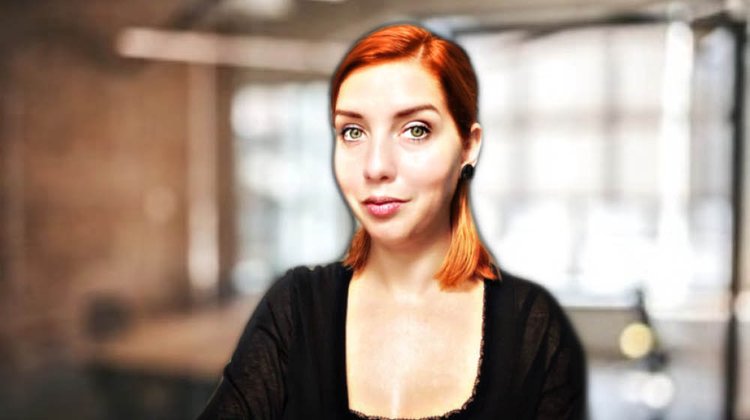 The PR industry is constantly evolving, and comms professionals must stay on top of the trends to ensure their strategies drive impact.
At Action Public Sector, we strive to keep our clients at the forefront of their respective industries by leveraging trends and technologies. We understand the importance of staying ahead of the competition and are committed to helping our clients every step of the way.
We have gone through the lessons we have learned and our experience in the respective markets to identify the top 10 trends shaping the PR landscape in 2023.
Say Goodbye to Mass Pitching and Embargo Stories – Say Hello to Quality-Over-Quantity
Today, PR professionals must adapt to the changing media landscape and say goodbye to the days of mass pitching. The key is to identify the right opportunity for each story. A successful pitch should be tailored to the media outlet and reporter and provide a unique angle on the story. It should also equip the reporter with enough information to write a compelling story. To achieve this, PR professionals always need to research the respective media outlet and journalists beforehand. Knowing the specific topics the reporter covers, as well as their writing style, can help in crafting a pitch that is more likely to be accepted. Furthermore, exclusives have much more value than stories that are released to multiple outlets. By delivering exclusive content, editors and journalists can ensure that their readers are getting the best possible experience. It also allows them to create a sense of loyalty among their subscribers and keep them coming back for more. Exclusives also give them the opportunity to stay relevant and remain competitive in this ever-changing landscape.
Digital PR is on the Rise
Digital PR is becoming an increasingly important tool for brands to reach their target audiences. Simply put, digital PR is the process of managing public relations for a company through digital channels such as websites, mobile apps, email newsletters, and social media platforms. It can be used to generate brand awareness and build relationships with potential customers. By utilising digital PR, brands can connect with audiences in a more efficient and cost-effective way. Additionally, digital PR can contribute to fostering relationships with influencers, journalists, and bloggers, which in turn amplifies positive brand messages and increases awareness.
Face-to-Face Interviews are Making a Comeback
In 2023, reporters and media outlets are taking a step back to the basics and bringing back face-to-face interviews. This allows reporters to build a stronger relationship with the person they are interviewing, which can lead to more in-depth conversations and a more engaging story.
Influencers are Becoming More Beneficial
In a digital world where influencers are becoming increasingly important, it is crucial to understand the benefits of both macro- and micro-influencers. The use of influencers has become a fundamental part of marketing strategies. Macro-influencers are great for creating brand awareness as their posts are seen by a large pool of people. However, micro-influencers offer a different advantage by creating a more personal connection with the audience. This is largely due to their more targeted and niche audience which helps drive higher engagement rates.
PR Must be Part of a Larger Marketing Ecosystem
PR is no longer a standalone activity; to maximise results, it must be part of a larger marketing ecosystem. It should be used to build relationships with the media and generate a positive reputation for the brand. To create a successful marketing approach, PR must be strategically aligned with content, paid ads, and social media strategies. Therefore, PR plans need to be tailored to the individual brand and its objectives. By combining PR with the other elements of the marketing ecosystem, brands can create an impactful and result-oriented marketing strategy that drives engagement, triggers conversations, and fosters a long-lasting relationship with the target audience.
Authenticity is Key
As the prevalence of fake news increases, readers are more eager than ever to find authentic sources of information. This means that PR professionals and brands must ensure their messages are honest, genuine and personalised to capture the attention of reporters and media outlets. In order to maintain credibility, brands also need to make sure that their content is accurate and up-to-date. This will position the messages as reliable and trustworthy.
Owned Media is Becoming More Critical
Public relations professionals should not rely solely on earned media to bring their campaigns to life and formulate a comprehensive PR strategy. Instead, they should shift their focus to crafting compelling content that will engage their target audience, through owned media. This includes blog articles, newsletters, and social media posts on the brand's own channels. The goal of owned media is to reach desired audiences organically, without the need for paid advertisement. It is also fully controlled by the brand itself, allowing the comms experts involved to effectively communicate values and mission statements on their own terms.
Podcasts and Newsletters – The Perfect Marketing Mix
The rise of alternative content mediums over the past few years has been a boon for companies looking to build brand awareness. With a seemingly endless variety of podcasts available, there is truly something for everyone. Newsletters are another effective way to reach audiences that are likely to have an interest in the offering. By combining podcasts and newsletters, companies can benefit from a powerful marketing mix that will help them cultivate a relationship with potential customers and establish a more personal connection with them.
AI and the Future of Public Relations
Companies are increasingly looking for ways to improve their public relations efforts and win the hearts and minds of their audiences. Artificial intelligence (AI) plays an increasingly crucial role in this. AI can help create new content, maintain existing content for websites, or automate the process of SEO. AI also supports scheduling, data mining, and personalisation tasks that are essential to successful public relations campaigns. This automation allows companies to devote more time to projects that accelerate their growth. By leveraging AI's powerful capabilities, organisations can create content that is both informative and engaging.
CSR No Longer Just a "Nice to Have"
Corporate social responsibility is no longer just a "nice to have" add-on – it's an essential part of any growing business. Consumers are increasingly savvy and are no longer satisfied with a simple nod to corporate values and ethics. This means that brands must take meaningful action to focus some of their PR efforts on sharing how they are making a positive impact on the planet, their employees, and their wider communities. At the heart of this expectation are the big 3 of social responsibility pillars: DEI (diversity, equity, and inclusion), CSR (corporate social responsibility), and ESG (environmental, social, and governance). These initiatives are essential for any brand that aims to remain competitive and successful in today's world.
---------------------------------------------------------------------------------------
In 2023, the PR industry's focus is shifting toward transparency and authenticity. Audiences are increasingly aware of when they are being "sold to", and they are ready for something different. Clients are responding by taking a more authentic approach to PR and marketing.
Authenticity is becoming a key theme in PR and marketing. Audiences want to feel connected to the brands they buy from, and they are looking for the human touch. Companies are responding by creating content that is more down-to-earth and relatable. They are also paying attention to their social analytics to better understand their customers' preferences.
Influencer marketing is also changing. Consumers are becoming more discerning about whom they follow and what brands they support. Companies are responding by partnering with high-quality influencers with more influence and stronger engagement rates. This allows companies to reach their target audiences more effectively.
Transparency is also gaining prominence. Consumers want to know what is going on behind the scenes and they are eager to trust the brands they buy from. Companies are responding by being more open and honest about their practices and processes. This, in turn, generates trust and credibility for them.
Overall, PR and marketing are changing to meet the needs of today's consumers. Companies are, recognising the relevance of transparency and authenticity and are actively looking for ways to engage their audiences by paying close attention to social analytics, getting more relatable with their content, and partnering with the right influencers. Brands that can respond to these trends will be well-positioned to succeed in the long run.
Annamaria Roman, project manager, Action Public Sector, part of Action Global Communications