KEDIPES records highest cash inflow so far
08:29 - 15 March 2023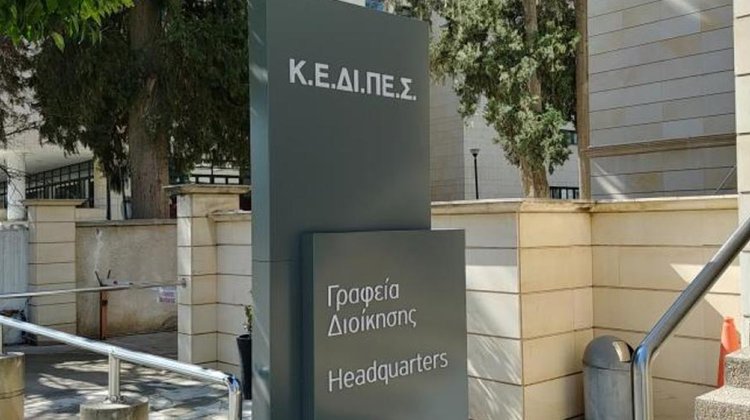 State-owned asset management company KEDIPES announced cash inflow of €439 million in 2022; its highest performance since it began operation in September 2018.
Its €310m repayment to the state for the same year is also considered the highest annual payment made so far.
Though KEDIPES Chairman Lambros Papadopoulos said that the ongoing suspension of foreclosures has affected the company's operations, "with an expected negative impact on restructuring solutions and cash inflows for the first quarter of 2023".
Papadopoulos welcomed Parliament's decision against extending the suspension further, saying he hoped the overall issues would be resolved "with a comprehensive solution which would allow the legal and regulatory framework, including foreclosures, to operate smoothly, so that we are able to deal with non-cooperative borrowers and strategic defaulters who make up a significant part of our portfolio".
KEDIPES was established following the sale of the former Cyprus Cooperative Bank (CCB) to Hellenic Bank, with a mandate to wind down non-performing exposures held by the CCB. KEDIPES' aim is to manage these loans and real estate with a view to repay €3.5 billion of state aid paid by the Cypriot government to facilitate the transaction.
According to Papadopoulos, cumulative restructuring solutions provided by KEDIPES since September 2018 amounted to €1.3 billion, while total payments to the state totalled €880m (corresponding to 25% of the state aid). In addition, real estate worth €140m was also transferred to the government.
In the fourth quarter of 2022, cash inflow amounted to €114.1m, marking an increase of 22.5% compared with the previous quarter and broadly unchanged compared with the respective period of 2021. Property sales amounted to €528m.
Cumulative cash inflows since KEDIPES began operation amounted to €1.66b, with total deleveraging amounting to €2.67b. Total assets under management at end-2022 amounted to €5.56b (excluding interest capitalisation and write-offs) with total deleveraging amounting to 32%, KEDIPES added.
Total expenditure reached €476m, with staff costs totalling €76.8m.
Papadopoulos said that the duration and scope of the state aid repayments will be affected by the implementation of the mortgage-to-rent scheme, promoted by the government in a bid to assist vulnerable non-performing home owners.
(Source: CNA)