Cyfield Group Director: Real estate is the most resilient and stable investment
10:44 - 10 March 2023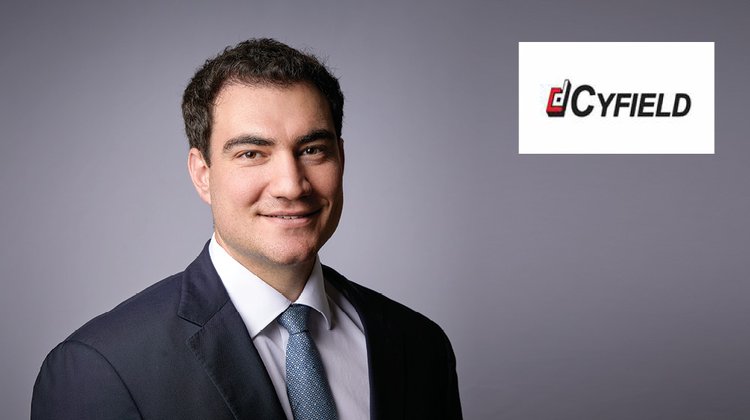 According to Cyfield Group Director George Chrysochos, the real estate market is being transformed by new trends, population growth and socio-political crises; but that does not mean that its future is not going to be exciting.
How would you describe the investment outlook for Cypriot real estate in 2023?
The demand for residential and commercial real estate will remain strong in 2023. Real estate is strongly affected by population trends and Cyprus currently is experiencing a population growth as the influx of foreign companies headquartering in Cyprus continues. On the other hand, the supply of newly built homes (apartments and houses) is limited, due to a shortage of labour and resources. Despite the cost of construction stabilising in 2023, prices will keep increasing due to the combination of higher demand and limited supply. Additionally, the increase in the island's population is pushing rents higher, thus offering a better rental ROI for potential investors. Investments in the real estate sector in Cyprus are, therefore, very promising. This comes in contrast with the rest of Europe, which has a negative real estate investment outlook, making Cyprus a real estate safe haven.
The pandemic and geopolitics have created a challenging environment for investors everywhere. Why should someone invest in real estate in Cyprus?
Real estate is the most resilient and stable investment, compared to other options such as stocks, cryptos, commodities and, lately, even bonds. Real estate is currently the greatest opportunity in the market, precisely because of issues such as the pandemic, the war in Ukraine and political crises in various countries in the eastern Mediterranean region. Cyprus has traditionally benefited from geopolitical instability in neighbouring countries because it offers a safe haven for businesses and individuals. It is a welcoming place for all people, offers easy business access to the European Union and has a favourable regulatory and tax system. The real estate market in Cyprus is at the forefront of these benefits, since anyone who comes to Cyprus for any reason needs housing, either for rent or purchase. So, political instability in other countries is actually helping the real estate market in Cyprus bloom.
What trends do you expect to dominate the market over the next decade?
There are quite a few current trends in the real estate sector which will continue to affect the market in the next decade. The first is sustainability and energy efficiency: due to the high energy costs of the last two years and increased awareness of the need to protect the environment, more buyers are demanding more energy-efficient buildings with the smallest possible environmental footprint. Therefore, all new developments include photovoltaic panels, enhanced thermal insulation, and low energy consumption. Secondly, the size of apartments and houses is getting smaller, due to the increased cost of construction of new homes as well as a downward trend in family size in Cyprus. Back in the '90s and '00s, we were seeing big 6-7 bedroom villas being built, whereas today even the wealthiest families want smaller houses with a maximum of four bedrooms. People everywhere are now learning to live in smaller spaces and Cyprus is heading towards the European trend of considerably smaller apartments and houses. Lastly, we are observing a lifestyle trend: a return to living in the city centres. In the past few decades, people have been abandoning the city centre but there is now a spike in residential developments, which are selling fast as people seek the ease of working and living close to their favourite restaurants, shops, bars, cafes, and other socialising spots, while spending less time at home.
How can the sector respond to the challenge of environmental sustainability while remaining profitable?
As already mentioned, the industry is moving towards more sensitive environmental design and sustainability. In-house energy generation, low electricity and water consumption, better insulation and sustainable materials are what characterise new-builds today. Without doubt, this has increased the cost of construction and, consequently, the purchase price for the investor. However, the savings made over the coming years in energy, water consumption and maintenance are far greater than the increased cost required to purchase the property. Therefore, the sector can still incorporate environmental sustainability and remain profitable because of its long-term beneficial effects. This is one type of property on which Cyfield places great emphasis.
If a long-term investor, looking for returns with a 10-year+ outlook and willing to invest €1 million in real estate in Cyprus, were to appoint you as his/her investment consultant, how would you advise him/her to structure the portfolio?
A long-term investor should utilise the current geopolitical situation and other market trends to effectively choose his/her portfolio. Currently, the highest demand is for residential apartments located in central areas of towns which are popular with foreign companies: Nicosia and Limassol. Nicosia, as the island's capital, has a more stable and resilient real estate market because of its strong local demand. These are the properties that can be rented or sold more easily after few years, with appreciation. Investors should be extra cautious to ensure that a building is energy-efficient and legal.
(This interview first appeared in the February 2023 issue of GOLD magazine. Click here to view it.)