Papanastasiou is cautiously optimistic about an agreement with Chevron
09:50 - 21 November 2023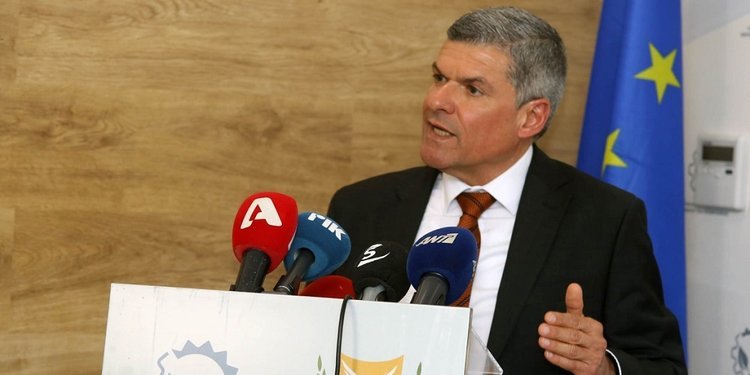 Energy Minister George Papanastasiou appears cautiously optimistic in relation to the ongoing process of negotiations with Chevron for the 'Aphrodite' field in block 12 of the EEZ.
Speaking to state radio CyBC, Papanastasiou stated that he received the company's letter on Friday, 17 November, on which, however, the Government is expected to request a series of clarifications.
"We expect that contacts will follow at the right frequency with the aim of finding a mutually acceptable solution," the minister said, also suggesting that gas from the field could be extracted by the end of 2027.
As he explained, the agreement with Chevron will be based on the 2019 plan that provides for the installation of infrastructure that is extremely important for the Republic of Cyprus.
In relation to the letter he received from the company on 17 November, he described it as positive, adding however, that clarifications will be requested.
"For it to be positive in content and to satisfy the Republic of Cyprus, means that it includes those elements that we want," George Papanastasiou explained.
It is recalled that based on the Proportional Distribution Agreement, which was agreed in 2019, the milestone for starting the techno-economic study (Front-End Engineering and Design) for the development of the field was 7 November, 2023.
However, the company submitted an amended development plan last May, which was rejected by the Republic of Cyprus last August. Two extensions of the consultation process were then granted.
The consortium consists of Chevron Corp with 35% (operator) BG Cyprus (Shell) and Newmed with 30%.
(Source: InBusinessNews, CyBC)