The six Russian oligarchs mentioned in ICIJ's Cyprus Confidential report
13:12 - 15 November 2023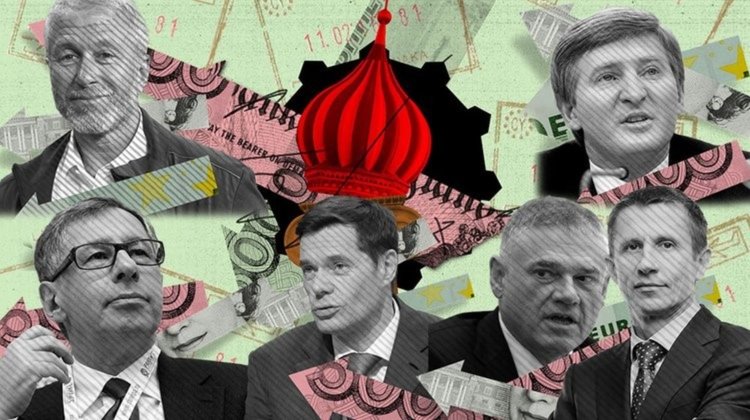 The International Consortium of Investigative Journalists' (ICIJ) Cyprus Confidential report implicates six Russian oligarchs which it says were helped to avoid the sanctions that were imposed on Russia following its invasion of UK.
They are Roman Abramovich, known among other for being the former owner of Chelsea football club, as well as Petr Aven, Alexey Mordashov, Rinat Akhmetov, Alexander Abramov and Alexander Frolov.
Below is a description the ICIJ provided of the oligarchs and the replies they offered as part of its investigation.
Roman Abramovich
Billionaire Roman Abramovich is one of the most high-profile Russian oligarchs. He owns stakes in Russian steel giant Evraz PLC, which is led by fellow oligarchs Alexander Abramov and Alexander Frolov, and nickel producer Norilsk Nickel. Abramovich received a windfall of $13 billion, according to Forbes, in 2005 when Vladimir Putin's government reacquired Abramovich's stake in Sibneft, a large oil company.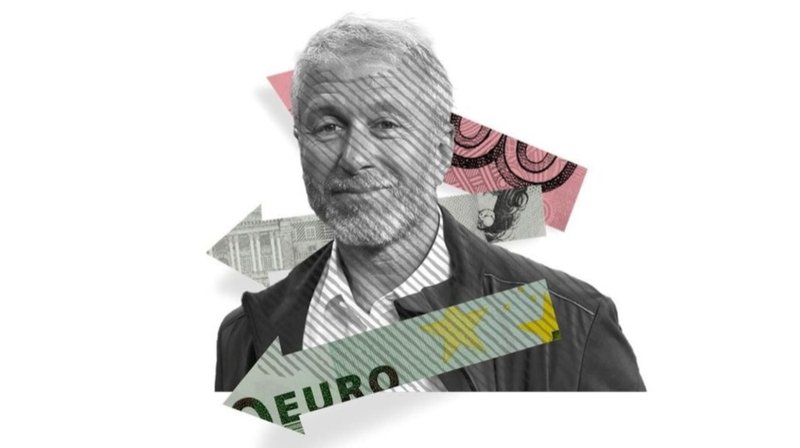 Abromovich has long downplayed his relationship to Putin, but the EU considers him to have "privileged access" to the Russian president and said their connection helped Abramovich to "maintain his considerable wealth," when leveling sanctions against him in March 2022, the ICIJ said.
He was later forced to sell the Chelsea Football Club while the United States seized two of his planes but did not sanction him.
Abramovich holds Russian, Israeli and Portuguese citizenship and owns numerous luxury yachts, planes and properties in the US, the UK, the EU and offshore.
A 2023 investigation by ICIJ partners, based on leaked files from Cyprus-based financial services firm MeritServus, revealed the scale of Abramovich's nearly $1 billion art collection, which includes works by Russian, European and American masters and celebrated British contemporary artists and others.
ICIJ previously showed how an apartment Putin reportedly bought for his high school teacher in Tel Aviv, Israel, was paid for through a Cyprus-based shell company controlled by Abramovich, according to financial records.
Number of companies and trusts in the leak
ICIJ's analysis found that MeritServus helped administer at least 14 Cyprus-registered trusts owned or controlled by Abramovich.
MeritServus and another firm, Cypcodirect, also provided services to 246 of Abramovich's companies registered in secrecy jurisdictions including the Isle of Man, Jersey, and the British Virgin Islands.
Cyprus connections
The Cyprus Confidential report highlights Abramovich's decades-long relationship with Cypriot financial service providers, which played a key role in helping him manage his assets offshore and to move billions into European economies.
Leaked documents connect Abramovich to 261 companies and trusts in Cyprus, the British Virgin Islands (BVI), Jersey and other secrecy jurisdictions.
MeritServus, which administered many of the companies, was sanctioned by the UK in April 2023 after its work with the oligarch and others was widely reported, including by ICIJ. Another provider in the leak, Cypcodirect, named him a high-risk client
The leak reveals additional details about the transfer of Evraz shares. On Feb. 15, 2022, just nine days before Russia invaded Ukraine, more than $1.7 billion worth of shares from Evraz were transferred from Abramovich's BVI-based company Greenleas International Holdings Ltd. to himself.
In the same week, Abramovich sold shares in Yandex N.V., a Russian tech company registered in the Netherlands, worth more than $61 million from Greenleas International Holdings Ltd. to Matteson Overseas Ltd., a company owned by Valeriy Oyf, Abramovich's close business associate.
The leaked documents show a separate sale of Yandex shares worth more than $180 million took place between another of Abramovich's companies, Ervington Investments Ltd., and Matteson Overseas around the same time.
What Abramovich had to say
Abramovich did not respond to ICIJ's request for comment. Evraz referred ICIJ to regulatory news published on its website.
Petr Aven
Petr Aven is an economist, banker and art collector from an academic family, who is a key shareholder of Alfa Group, a Russian private-sector financial services giant. He also served as the president of Alfa Bank, the group's flagship company and Russia's largest private bank, from 1994 to 2011. A few days after he was sanctioned by the European Union, it labelled him "one of [President Vladimir] Putin's closest oligarchs".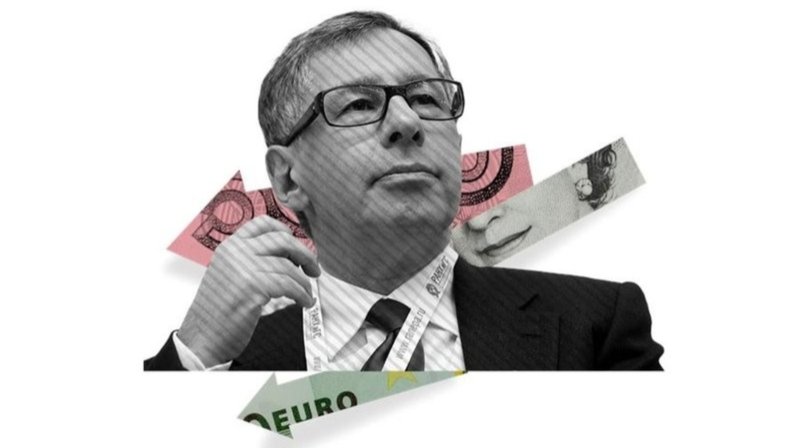 He was also sanctioned by the United Kingdom, the United States and other jurisdictions following Russia's February 2022 invasion of Ukraine, but has repeatedly denied wielding influence in Russian politics.
Aven is one of Russia's wealthiest people, worth an estimated $4.2 billion, and is considered one of the most influential businesspeople in the country.
Number of companies and trusts in the leak
Aven controlled 17 companies and trusts in secrecy jurisdictions. One of his companies was administered by Cypcodirect, while several Alfa and LetterOne companies appear in the i-Cyprus data. PwC provided services to 10 companies he owned or controlled; nine of those also received services from Abacus.
Cyprus connections
Aven is a longtime client of Cyprus' financial services industry, which he uses to manage his private and family wealth as well as his holdings in Alfa Group and other business interests, according to leaked files, public records and court documents.
Previously unpublished court records and leaked files from Cypriot corporate services providers show that much of Aven's wealth is held by Cyprus-based trusts, primarily administered through a low-profile firm called Abacus Ltd, which handled his most sensitive transactions.
Abacus, for its part, denied any wrongdoing and said it stopped providing services to sanctioned clients as soon as they were targeted, including Aven. An Abacus representative also said it reported all of Aven's holdings to the regulator and co-operated in freezing his assets.
Aven's response
Aven has denied wrongdoing through his lawyers' court filings, and he declined to comment to ICIJ for its coverage of the freezing orders and his Cypriot affairs. Neither he nor his wife, Ekaterina Kozina, nor aide Stephen Gater — all of whom feature in the NCA's civil lawsuit — have been charged with a crime. The NCA also does not allege Aven committed any crime.
Alexey Mordashov
Alexey Mordashov is a steel tycoon and one of Russia's richest people, with an estimated net worth of nearly $21 billion, according to Forbes magazine. He is the founder and general director of Severgroup LLC, a Cherepovets-based conglomerate that holds shares in steel mining giant, Severstal, as well as companies across a range of sectors, including forestry and tourism.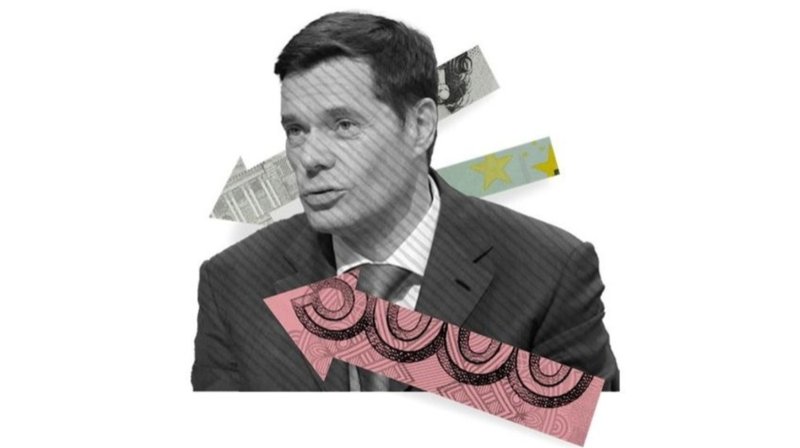 Previous ICIJ investigations revealed how Mordashov used shell companies to invest in Bank Rossiya, which European Union authorities consider "the personal bank" of Russian senior officials, and to carry out multimillion-dollar deals with entities belonging to Sergey Roldugin, a close friend of Russian President Vladimir Putin.
After Russia's invasion of Ukraine in 2022, the U.S., the EU and other governments sanctioned Mordashov, members of his family — including Marina Mordashova, whom the EU has identified as his wife — and some of his companies.
Number of companies and trusts in the leak
64 offshore companies tied to Alexey Mordashov appear in the leaked data. Out of those, there are 46 Cypriot companies (some of which are subsidiaries of conglomerates in which Mordashov has controlling stakes), and 18 registered in the British Virgin Islands and the Isle of Man. Cypcodirect provided services to 41 Cypriot companies, almost always in tandem with PwC.
Cyprus connections
According to leaked data analysed as part of ICIJ's Cyprus Confidential investigation, Mordashov is the beneficial owner or shareholder of 64 shell companies, 46 incorporated in Cyprus, as well as 18 in the British Virgin Islands (BVI) and the Isle of Man. Many of these entities are subsidiaries of Unifirm Ltd., his Cyprus-based holding company. Nearly all were administered by PwC Cyprus and Cypcodirect, a local financial services provider.
On 28 February 2022, minutes before EU authorities announced sanctions against Mordashov, officers at Cypcodirect approved the transfer of shares from two of his companies to a BVI entity named Ondero Ltd.
The Cyprus Confidential investigation also reveals that, in 2018 and 2019, shell companies linked to Mordashov were used to pay about $700,000 to a renowned German journalist to write a book about Russian politics.
Mordashov's response
Through a spokesperson, Mordashov told ICIJ that "not once in his long career did [he], or any of the companies he runs, breach any laws, whether in Europe, Russia, or any other jurisdictions," and that "[e]verything he has built and achieved was accomplished through fair business practices and strict compliance with regulations," including the TUI share transfer.
A spokesperson for TUI told Paper Trail Media that Mordashov's share transfer to his partner Mordashova was not valid and that, due to sanctions, "his shareholding has been significantly reduced."
A Cypcodirect spokesperson declined to comment on the firm's clients citing confidentiality reasons, and added that the firm "has always been working in line with Applicable Laws and Regulations."
PwC did not comment on its work for Mordashov citing confidentiality issues. In a statement to ICIJ the firm said that "[a]ll PwC firms, including PwC Cyprus, take the application of sanctions against clients and sanctions prohibiting various professional services extremely seriously" and that "following the Russian invasion of Ukraine, PwC Cyprus has terminated relationships with approximately 150 client groups."
Rinat Akhmetov
Ukrainian billionaire Rinat Akhmetov, the son of a coal miner, rose from modest roots in Donetsk to become Ukraine's wealthiest person, now worth an estimated $5.7 billion, according to Forbes. He amassed his fortune by buying mining assets during Ukraine's privatisation era in the 1990s.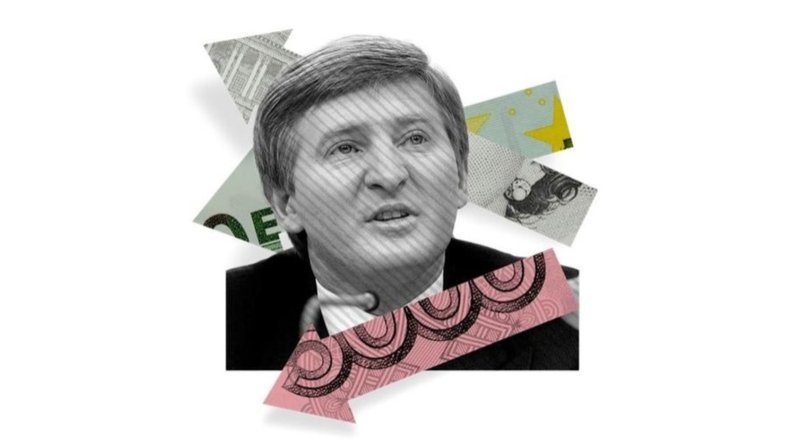 Akhmetov's net worth dropped from an estimated $14 billion before Russia's full-scale invasion of Ukraine to less than $6 billion a year later, according to Forbes. He then filed a lawsuit against Russia with the European Court of Human Rights for damages caused. Despite his financial losses, Akhmetov is reportedly awaiting delivery of a $500 million luxury yacht.
Number of companies and trusts in the leak
Sixty companies appear in our data, most of them registered in Cyprus. Out of those, 58 were also common clients of Cypcodirect and PwC.
Cyprus connections
The Cyprus Confidential leak reveals the scale of Akhmetov's global business holdings, including direct or indirect interests in 60 offshore companies, primarily registered in Cyprus. Most of the companies within Akhmetov's network are connected to System Capital Management Ltd. (SCM), a corporate conglomerate through which Akhmetov wields significant influence over vital sectors of the Ukrainian economy.
Akhmetov response
In a statement to ICIJ, Akhmetov said SCM Holdings Ltd., the main investment company of the SCM group, is the only Cypriot firm in which he is a "direct shareholder" and that SCM is comprised of 500 legal entities in multiple jurisdictions. The holding company for DTEK is incorporated in the Netherlands, the statement noted.
After the invasion, the statement said, "the situation changed drastically" and DTEK sought to sell the Rostov coal mines. After failing to find a buyer, ownership of the mines was transferred to Fabcell as a way of "limiting [DTEK's] exposure to the claims of Sberbank as creditor and paved the way to exiting DTEK's investment in the Rostov Coal Mines."
Alexander Abramov and Alexander Frolov
Russian billionaires Alexander Abramov and Alexander Frolov are fellow graduates of the Moscow Institute of Physics and Technology. They pursued separate scientific careers before serving together as the long-time leaders of Evraz PLC, a steelmaker and mining giant that produces 97% of the railway metal in Russia.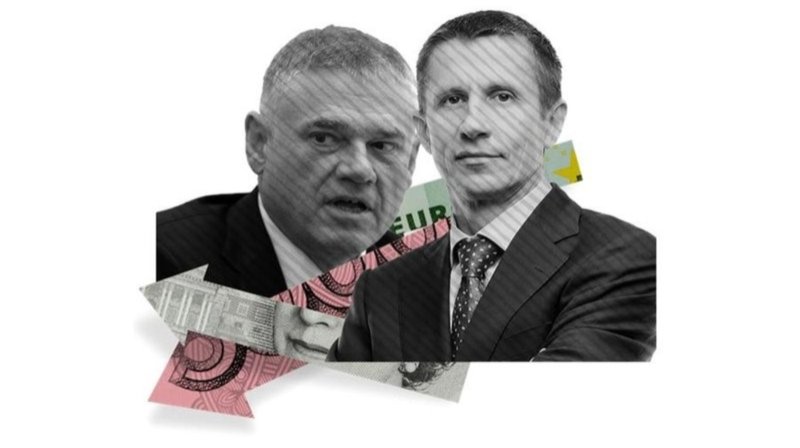 In May 2022, the UK government sanctioned Evraz while the following November, it imposed an asset freeze and travel ban on Abramov and Frolov, citing their close business ties to another Russian oligarch, Roman Abramovich. UK authorities described the pair as part of the "cabal of selected elite" that Russian President Vladimir Putin relies on to fund the military machine behind his "illegal invasion" of Ukraine.
According to ICIJ, Abramov and Frolov used the international accounting giant PwC to move hundreds of millions of dollars in assets through Cyprus after the Russian war in Ukraine began. The oligarchs built and have maintained a network of investments spanning at least three continents. Forbes estimates Abramov's net worth at $6 billion and Frolov's net worth at $2.6 billion.
Number of companies and trusts in the leak
Seventy-eight companies and trusts owned or controlled by Abramov or Frolov appear in the leaked data, including 69 Cypriot companies and trusts. Cypcodirect provided services to 27 of these companies and MeritServus, to two companies.
Cyprus connections
Records leaked to ICIJ show that PwC Cyprus provided services to 55 Cypriot companies and five Cypriot trusts controlled or owned by Abramov and Frolov, as well as two British Virgin Islands-based companies. These companies held an array of investments, including in an "ultra-luxury" resort development on the Greek island of Mykonos; a hotel in the Brazilian mountains; and office buildings in the UK.
Abramov and Frolov's response
Abramov and Frolov did not respond to ICIJ's requests for comment. Citing the need to maintain confidentiality, PwC declined to comment on its business with Abramov, Frolov and other clients. It added that it complied with EU and United Nations sanctions before Russia's February 2022 invasion and has since severed ties with 60 clients as a result of the company's new "Russia-related sanctions policy."
The firm said its Cyprus office had "pivoted to a new economic model fit for the future, transforming its business" and pointed to the office's annual report for 2022. PwC Cyprus's fiscal 2023 annual report, released in September, cited a "significant contraction" in business related to implementing the global sanctions policy.