Government Spokesman: Platform for depositors who suffered 'haircut' ready soon
11:42 - 15 November 2023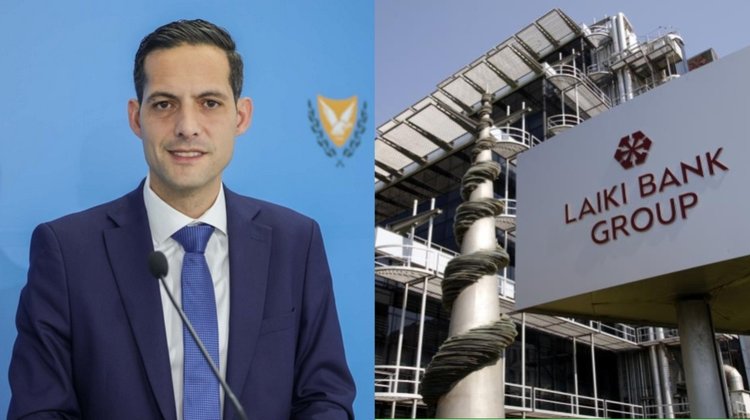 An online platform through which depositors who suffered a 'haircut' in 2013 will be able to fill in an application form seeking compensation will be ready by the end of this year, Government Spokesman Konstantinos Letymbiotis has said.
He said any action that can be taken will be considered, based on the capabilities of the state and the data registered on the platform.
Asked, during a briefing of journalists at the Presidential Palace, about a court decision regarding the Russian depositor who lost his Laiki Bank savings due to the 2013 'haircut', and whether the government was considering compensation for depositors who suffered a 'haircut', the Spokesman said that "the President was not waiting for a court decision to consider it", recalling that the President has already had meetings with associations of depositors and securities holders.
Meanwhile, the Central Bank of Cyprus announced its intention to file an appeal against the Limassol District Court's decision in favour of the Russian depositor.
In a statement, the CBC said that it has studied the Court's decision with its legal advisers and intends to proceed with the filing of an appeal.
The Limassol District Court issued a judgment in favour of the claimant for the impairment (haircut) of his deposits by Laiki Bank in 2013, with the Republic of Cyprus being ordered to pay, as compensation, the sum of €780,832.
In its decision, the court stated that "the impairment of the plaintiff's deposits was due to the negligent acts of the Republic of Cyprus and the gross negligence of the CBC and not to reasons relating to market rules".
This was the first Court decision that vindicates a depositor over the haircut imposed by the Euro area finance ministers (Eurogroup) decisions in March 2013 as part of the Cypriot €10 billion bailout.
The Law Office of the Republic announced on November 9 that the Attorney General would file an appeal on behalf of the Republic of Cyprus, noting that the decision "deviates from all previous decisions issued to date".
(Source: CNA)