Veracloud Co-founder and Sales Director: "The pace at which the cloud and technology sectors are evolving is staggering"
08:14 - 31 October 2023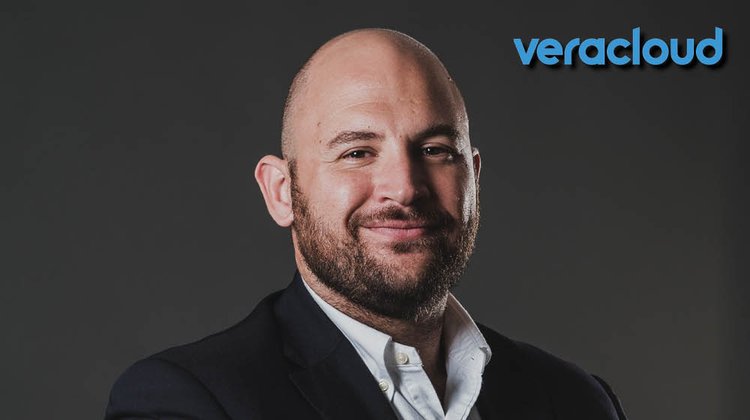 Veracloud is a leading managed service provider that specialises in developing cutting-edge solutions to streamline operations, boost productivity, and spark long-term growth. Here, the company's Co-founder and Sales Director John Ellul talks about how the company came to be created, the shift by businesses to a multi-cloud approach and the biggest technological trends for 2024.
Could you please provide a profile and brief history of the company?
At Veracloud, we are known for our innovative hybrid cloud solutions. We specialise in developing cutting-edge solutions to streamline operations, boost productivity, and spark long-term growth. Our dynamic staff embody enthusiasm, commitment, and knowledge and are the key to the company's success. Their dedication is evident in every aspect of the business, whether it be fine-tuning account management to building technical designs.
Veracloud started with two guys with an idea back in 2019 on how to bring true managed services to the island (Malta). We then gradually began expanding our capabilities and reach.
Fast-forward to June 2021, we proudly became the first partner in Malta to launch Azure Virtual Desktop offering, and a month later, we were honoured to be named Microsoft Partner of the Year in Malta as well as the Cisco Select Partner of Year in Malta. These where two major milestones which helped in propelling us forward. Reflecting on this, we have also kept to our commitment to growth, and this year, we opened our international offices in Cyprus and Greece as we strongly believe that our gained success in Malta may be replicated in both countries.
What services and products does your company offer?
If we break it down, our services revolve around three technology pillars.
Our workplace modernisation solutions encompass managed and secure back-office infrastructure, which include an array of tools that extend beyond decade-old traditional and legacy communication, productivity and collaboration solutions. This suite of services is designed to enhance employee engagement and facilitate effective organisational development, regardless of staff location. Our expertise spans key areas such as remote working, business process automation, employee engagement, managed cloud networks, and company policy enforcement.
Our second is what we call Data Centre Transformation. With this service, our team of dedicated engineers and architects deliver managed services that not only enhance but truly transform the functionality and performance of your data centre irrespective of where it is located. By harnessing the advantages of a hybrid cloud strategy that aligns with your business goals, we focus on achieving tangible results that a board of directors would appreciate. Our services encompass critical aspects from cloud cost optimisation and governance and infrastructure automation to business continuity.
Lastly, our managed security offerings, which have gained traction following recent world events. Security has been a topic on everyone's mind and is not going to go anywhere any time soon. We offer services from staff cybersecurity solutions to ensure we begin an organisation's security journey from the ''human firewall'' all the way to how a company's applications and systems are delivered to both their staff and customers.
Among the biggest challenges are AI management and post-pandemic recovery. Please comment.
Certainly, the post-pandemic world has brought about significant changes in the business landscape. When considering AI Management and post-pandemic recovery, I see two vital aspects.
First, AI Management is more than just technology and algorithms; it's about seamlessly integrating AI into our core business strategies. AI isn't a standalone solution but a versatile tool that can bolster decision-making, enhance customer experiences, and optimise operations. The real challenge here is managing it effectively, addressing ethical concerns, navigating data privacy issues, and ensuring it aligns with our overarching business goals and human-centric values.
Now, joining this with post-pandemic recovery, companies are navigating uncharted waters. The pandemic brought about an accelerated digital transformation, which, for many businesses, was out of necessity rather than a strategic choice. However, post-pandemic recovery is not solely about technology; it's about people. It involves accommodating the evolving needs of our employees who have embraced remote work and understanding the shifting landscape of consumer behaviour, which emphasises digital interactions. To succeed, businesses need to strike a balance between technology and the human element, harnessing AI while keeping a keen eye on the human-centric dynamics that define this new normal.
Is there any other challenge that you consider important?
As businesses embrace digital transformation and AI technologies, they face growing challenges in cybersecurity and data privacy. The rapid increase in data transactions and digital operations provides ample opportunities for cyber threats. Recent years have witnessed a surge in cyberattacks, affecting organisations of all sizes. With more technology integration, each connected device and line of code becomes a potential vulnerability. Additionally, as businesses gather data for AI systems, safeguarding it is crucial for compliance with evolving data privacy regulations, which vary by region. Neglecting data protection can lead to penalties, reputation damage, and loss of trust. To tackle these challenges, businesses must prioritise cybersecurity through investments in robust infrastructure, employee training, and staying informed about threats and countermeasures. This requires a proactive approach and a security-focused organisational culture.
What big changes can we expect in the field of technology in the sector where you operate in 2024?
The pace at which the cloud and technology sectors are evolving is staggering, and looking ahead to 2024, there are several transformative shifts we can anticipate:
Multi-cloud and Edge Computing: We've already seen businesses diversify their cloud portfolios, opting not to rely on a single cloud provider. By 2024, I expect the multi-cloud approach to become the norm, driven by a need for redundancy, specific regional or industry regulatory requirements.
Serverless Architectures: As businesses seek to be more agile and cost-effective, serverless computing, where you only pay for the computer time you consume, will grow exponentially.
AI-Driven Automation: We have touched upon AI, but its role in automation, especially in cloud infrastructure management, will become more pronounced.
Sustainability in Tech: With growing concerns about climate change and environmental degradation, there will be a concerted push towards sustainable cloud computing.
Enhanced Cybersecurity Measures: With increasing cyber threats, there will be a significant shift towards zero-trust security models, advanced threat intelligence, and AI-driven security solutions.
Veracloud Ltd
Offices: Malta, Cyprus and Greece
Website: https://veracloud.eu/