Experts say Fintech is penetrating the investment and assets sector
Donna Kaparti 14:50 - 24 October 2023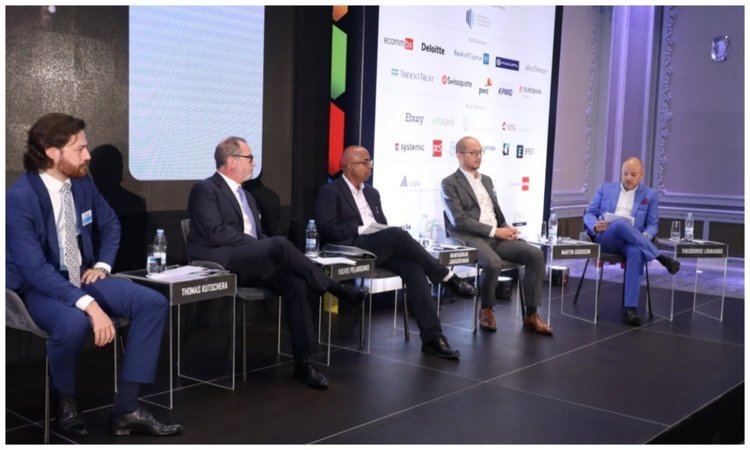 In today's investment sector, abundant data, advanced artificial intelligence and scalable cloud computing are opening up new horizons for fund managers.
Access to these technological tools enables the analysis of massive data with accuracy and speed, enabling more thorough and personalized investment strategies.
Chief scientists and other leading names in Cyprus and abroad, both in terms of technology and capital management, have shared their thoughts on the issue.
The series of discussions took place during the 9th International Funds Summit & Expo organised by CIFA and Invest Cyprus and taking place in Limassol.
The start was made by the Director General of the Research and Innovation Foundation, Theodoros Loukaides. The Director General, who commented on the fact that technology and the economy are interconnected. Using technology, research and innovation, amazing things can be done and great opportunities can arise, he commented. He sent the message that the Foundation will continue to strengthen investments through technical progress.
Among the trends, Loukaides listed artificial intelligence (AI), the cloud, and big data, which have enormous value and help people make better decisions. Regarding Fintech, Loukaides stated that those who are slow to integrate it will be left behind and that they will not have a competitive advantage.
Martin Goodson, CEO and Chief Scientist of Evolution AI, UK spoke about fund management in the age of AI. In the context of his own presentation, he emphasised that AI knows everything and that despite what has been said, it has the ability to be creative. He added that every attempt to put limits around AI capabilities has failed. He expressed his concern about the potential for job losses but also his excitement about the great benefits that come with it.
Then, Mani Janakiraman, Senior Product Manager, Platform Capabilities, Data Intelligence, Data & Analytics of the London Stock Exchange Group (LSEF) took the floor. Janakiraman commented on the increased role technology is playing in fund management. He named the big changes coming to the field prioritising the emergence of AI and generative artificial intelligence. He also stated that times are different and remote work technologies are also on the rise. The adoption of cloud technology, blockchain, and APIs are also big trends.
Technology can support investment in private assets, which Fulvio Pelargonio, Head of Business Development, NPL Markets, highlighted in his own speech. He emphasised the importance of the language of technology professionals being understandable and less technical when addressing leadership. The expert advised his peers to be brief and concise and then explained how the company prepares, analyses and evaluates data in order to reduce costs in assets.
Abundant data, advanced AI, and scalable cloud computing offer enormous opportunities for fund managers, argued AXOVISION CEO Thomas Kutschera, who presented the audience with practical steps for adopting AI.
Among these are the identification of specific uses associated with portfolio optimization, risk management, trade execution. He also said that AI should always be linked to data, which should be of high quality. He advised the audience to look into how they're going to refresh, to handle store their data.
The Research and Innovation Foundation was the sponsor of the Summit's Fintech Stage.
(Source: InBusinessNews)